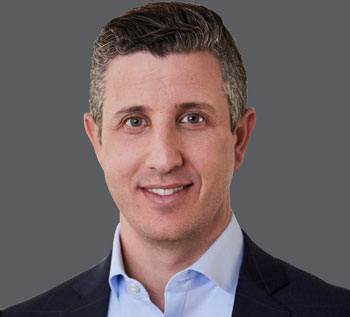 Warren Wachsberger
Chief Executive, AECOM Capital
Warren Wachsberger is Chief Executive of AECOM Capital at AECOM (NYSE:ACM), the world's trusted infrastructure consulting firm delivering professional services throughout the project lifecycle – from planning, design and engineering to program and construction management.
As part of AECOM, AECOM Capital is an investor and developer of real estate and other large-scale projects across North America and select international markets. Targeting high-quality, risk-adjusted investments, AECOM Capital leverages AECOM's vast resources across all engineering, design and construction services for deal flow, due diligence, execution and project delivery.
Mr. Wachsberger has been with AECOM Capital since its founding in 2013 and oversees deal acquisition, structuring transactions and execution of investments. Prior to joining AECOM Capital, he started his career at global professional services firm KPMG followed by working at a fully integrated real estate investment firm focused on retail development.
On projects spanning transportation, buildings, water, new energy, and the environment, AECOM's public- and private-sector clients trust us to solve their most complex challenges. Our teams are driven by a common purpose to deliver a better world through our unrivaled technical expertise and innovation, a culture of equity, diversity and inclusion, and a commitment to environmental, social and governance priorities. AECOM is a Fortune 500 firm and its Professional Services business had revenue of $13.3 billion in fiscal year 2021. See how we are delivering sustainable legacies for generations to come at aecom.com and @AECOM.