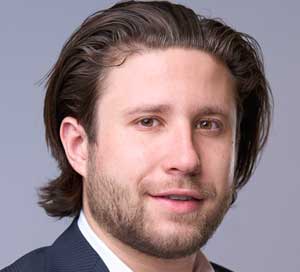 Analyst, AECOM Capital
Beau Dietl is an analyst at AECOM Capital on the asset management team based in New York. Mr. Dietl joined AECOM Capital in 2022 and works to maximize value and profitability of the existing real estate portfolio from an operational perspective.
Prior to joining AECOM Capital, Mr. Dietl worked as a real estate consultant providing advisory services for acquisitions, development, and asset management. Earlier in his career, Mr. Dietl worked in acquisitions and capital markets at Witkoff, executing on equity and debt transactions across a broad range of assets including residential, office, hospitality and gaming properties. Mr. Dietl holds a Bachelor of Science in Financial Economics from Binghamton University.