Successful sporting events have the power to impact the growth of an economy and inspire the future of a city.
There's something remarkable about the power of sport. It is much more than a game. The thrill of the spectacle, the roar of a crowd, the pride and tradition experienced at a successful sporting event has the power to directly impact the growth of an economy and inspire the future of a city.
As we look to a more urban future, the development of global sporting events can become an important driver in urban development patterns and city renewal.
The experiences of the London Olympics in 2012 has revolutionised the way mega-events are hosted. Previously seen in isolation with a great deal of anticipation, resources and spending for one fleeting moment, this approach is no longer tenable.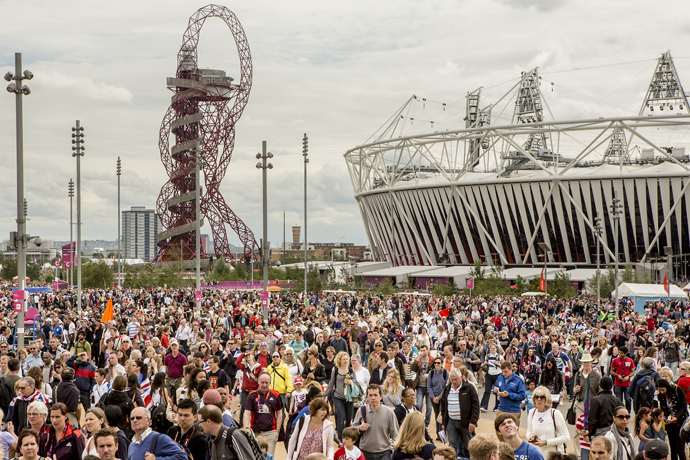 Major events like the London Olympics can drive urban development.
An opportunity to sink or swim
For civic leaders and policy-makers, sport can be a means to long term urban transformation. By understanding the political, community and economic drivers, sport can help a community and city thrive for years to come, long after a sporting event has ended.
The London 2012 Olympic Games, with its commitment to legacy and urban regeneration, has not only seen an industrial wasteland transformed into the city's largest park in 150 years, but also a vibrant new community that will include 7,000 new homes, with a planning requirement for inclusive and affordable housing. For every £1 spent on creating the park and hosting the Games, 75 pence has remained invested in the future. London also used the Games to modernise its construction industry and grow its international reputation for planning, design and delivery. Likewise, the vision for next year's Rio Olympic Games is not just to create a global stage, but to create a new legacy district with homes, jobs and leisure activities.
However, the Games and other major sporting events have their critics. There are examples where the benefits have not been delivered and cities are left with debt and missed opportunities. In contrast to the London Olympics, there are accounts that Russia spent an estimated $US51 billion on the Sochi Winter Olympics, and Beijing $US44 billion on the 2008 Summer Games. With such absurd figures it is not surprising that people are questioning the benefits of hosting a major sporting event.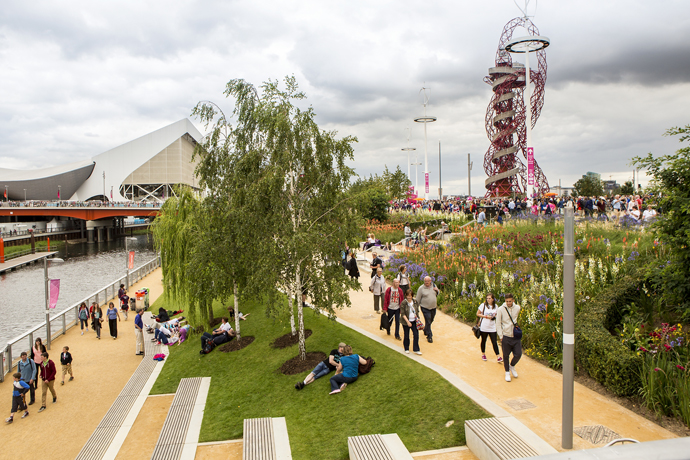 Sport can be a means to long term urban transformation.
Australia 2028: pipe dream or reason to cheer?
As part of its reform agenda which strives for a cost effective approach to future Games – Agenda 2020 – the International Olympic Committee (IOC) is encouraging a more dynamic approach to hosting future events, with candidates allowed to propose decentralised bids.
This means that bids could become national, with venues located across metropolitan borders. This presents some interesting options for Australia to bid for a future Olympics. We are globally renowned for our strong sports foundation, particularly Melbourne which was named winner of the 2014 Sport Business Ultimate Sports City Award, large city category, and has also been recognised as the world leader in sports venues and in event strategy.
With some of the world's finest sports and events facilities, it could be interesting to submit a national Australian bid for the 2028 Games, re-using some of Sydney's venues from the 2000 Games, as well as leveraging our outstanding facilities that can be found across the country.
Some will argue that Sydney 2000 is too recent; that the Australian market is too small for the associated global sponsors; that the time difference is too great for the American viewing audience or that we are just too far away from the rest of the world. But remoteness has not stopped us before, and there could be a genuine opportunity for us to leverage our sporting reputation to fast track urban renewal opportunities in our cities.
The success of large sporting events ultimately comes down to the experience and commitment of those involved to truly capitalise on the opportunity to host them. As Mayor Garcetti from Los Angles says, the Olympics provide an opportunity to elevate a city – but why shouldn't this apply to multiple cities?
If a tilt at the Games is a stretch too far, perhaps a focus on the second and third-tier sporting events such as the World Games, which advocates no new venues be constructed, might present other opportunities for Australia. The opportunities that these events present to bring together cities and local communities are too large to ignore.
Read more at aecom.com/seeingmore and continue the conversation online #seeingmore

Adam Williams (adam.williams@aecom.com) is a Director and Global Sports leader at AECOM. Adam is currently leading AECOM's work on the Rio 2016 Olympic Master Plan and venues, and previously led AECOM's work on the London 2012 Olympic Legacy Master Plan.