Search for open positions and APPLY:
Expand your career with AECOM.
We're looking for passionate people ready to make an impact. Through the training, experience and perspective of military veterans and service members, we're better able to deliver transformational outcomes for clients and communities.
We employ more than 9,000 veterans on projects around the world, in a multitude of professions, disciplines and markets. Their strong leadership, team-building and analytical skills, as well as unwavering commitment to a job well done, are critical when the work involves managing complexity, making decisions in the face of uncertainty and ensuring safe operations in high-risk environments.
Join us and bring your unique background and skillset to imagine, influence, inspire and deliver projects that shape our world. In return, we'll provide support, guidance and opportunity as you transition into a rewarding, second career.
We're committed to veterans.
We value the outstanding contributions veterans make to our contract performance and overall business success and have a long-standing commitment to supporting those who serve as well as those who have returned to civilian life. As part of this commitment, AECOM partners with organizations such as the Wounded Warrior Project, Semper Fi Fund, American Corporate Partners, the Officers' Association and the Career Transition Partnership, which ensure veterans have the support they need during and after their service.
Discover the possibilities.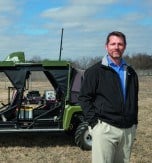 The most exciting part of my job is just the sheer variety of customers I interact with on a regular basis.
Ron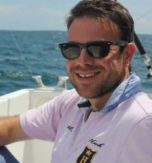 If you're considering a job outside the military, my best advice is to network. Reach out to people, seek advice and introductions, and learn about different career options.
James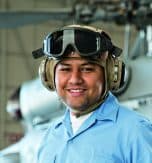 I take great pride in knowing sleeping San Diego residents are safer because of the work that the Navy does — and that we support.
Adrian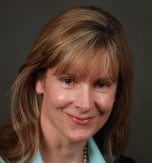 It is very rewarding to match AECOM's talent and skills to deliver valuable services to the military anywhere around the world.
Sally