Search for open positions and APPLY:
Take the next step in your career journey.
Our professional lives are constantly evolving as we build on experience and take on new challenges. At AECOM, we offer the right opportunities and flexibility to keep you engaged, enabled and energized for the long term.
Working with visionary clients and partners, we deliver projects that shape our world — critical infrastructure, national security, iconic buildings, resilient cities and healthy environments. The variety of our cross-disciplinary work, coupled with the places you can go, make for a dynamic career experience. With the ability to collaborate with a diverse workforce across the globe, you'll not only capitalize on the connected expertise that sets AECOM apart, you'll also find plenty of room to grow.
In partnership with those who think without limits, we design, build, finance and operate dreams. Join us.
Discover the possibilities.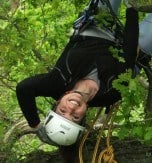 I'm lucky to be involved in this survey work, to reduce the environmental impacts of this high-profile scheme, and to play a part in transforming rail travel in Britain.
Charlie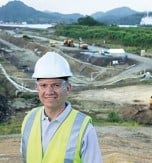 Working on the Panama Canal expansion has been the highlight of my career. It isn't every day you get to solve difficult technical issues and be part of something with such a significant impact on the world economy.
Lelio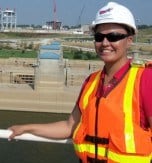 I am proud to be an engineer at the Olmsted Dam project and the fact that what I do on a daily basis makes a difference on the project, is extremely rewarding.
Natani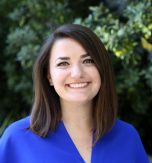 I make a difference by breaking down real or perceived barriers and by bringing the right teams and individuals together.
Laura