About AECOM China
China's is undergoing a profound transformation from the largest urbanization process in human history to the realization of higher quality of "new urbanization". With our global network and local knowledge, AECOM provides a full range of creative services in China, including new town planning and design, urban or industrial areas regeneration, land and air environmental remediation, bridge and rail infrastructure, airports and ports, commercial and residential real estate development, corporate and industrial parks and facility design, and large-scale infrastructure project management and cost consulting, among many others. Meanwhile, we also cooperate extensively with Chinese enterprises in infrastructure and real estate projects in "Belt and Road" countries and other overseas markets.
Our services span the entire asset lifecycle from early feasibility studies, briefing, design, building and equipping, maintenance and operations and where economically justifiable, financing. Some clients choose to appoint us for a specialist single service expertise; others recognize the value we have been bringing to their projects through our full service offering that we provide through an integrated single business approach. What is important is that clients have options with AECOM. Clients can be assured that at all times our work is characterized by a focus on reducing risk, improving value and assuring outcomes.
Brands in the AECOM family and legacy*: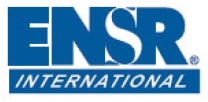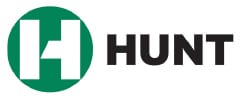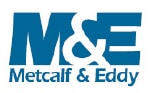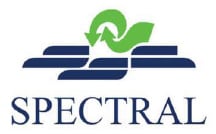 At AECOM, we believe infrastructure creates opportunity for everyone.
Whether it's improving your commute, keeping the lights on, providing access to clean water or transforming skylines, infrastructure powers possibilities to help people and communities thrive.
Across the globe, our clients in the public and private sectors count on us to take on the most complex challenges and pioneer innovative solutions that push the limits of what's possible – the world's longest cable-stayed bridge, record-breaking sports events, the largest greenfield port development mega project, life-sustaining disaster recovery programs, and the tallest tower in the Western Hemisphere.
On projects spanning transportation, buildings, water, governments, energy and the environment, we partner with our clients to build legacies for generations to come.
We are the world's premier infrastructure firm, delivering professional services throughout the project lifecycle.
We're planners, designers, engineers, consultants and construction managers driven by a common purpose to deliver a better world.
Imagine it. Delivered.
Fast facts
Approximately $13.6 billion of Professional Services revenue during fiscal year 2019

Ranked #1 in Engineering News-Record's 2020 "Top 200 Environmental Firms"

Ranked #1 in Transportation and General Building in Engineering News-Record's 2020 "Top 500 Design Firms"

Named one of Fortune magazine's "World's Most Admired Companies" for the sixth consecutive year
©2020 Time Inc. Used under license.