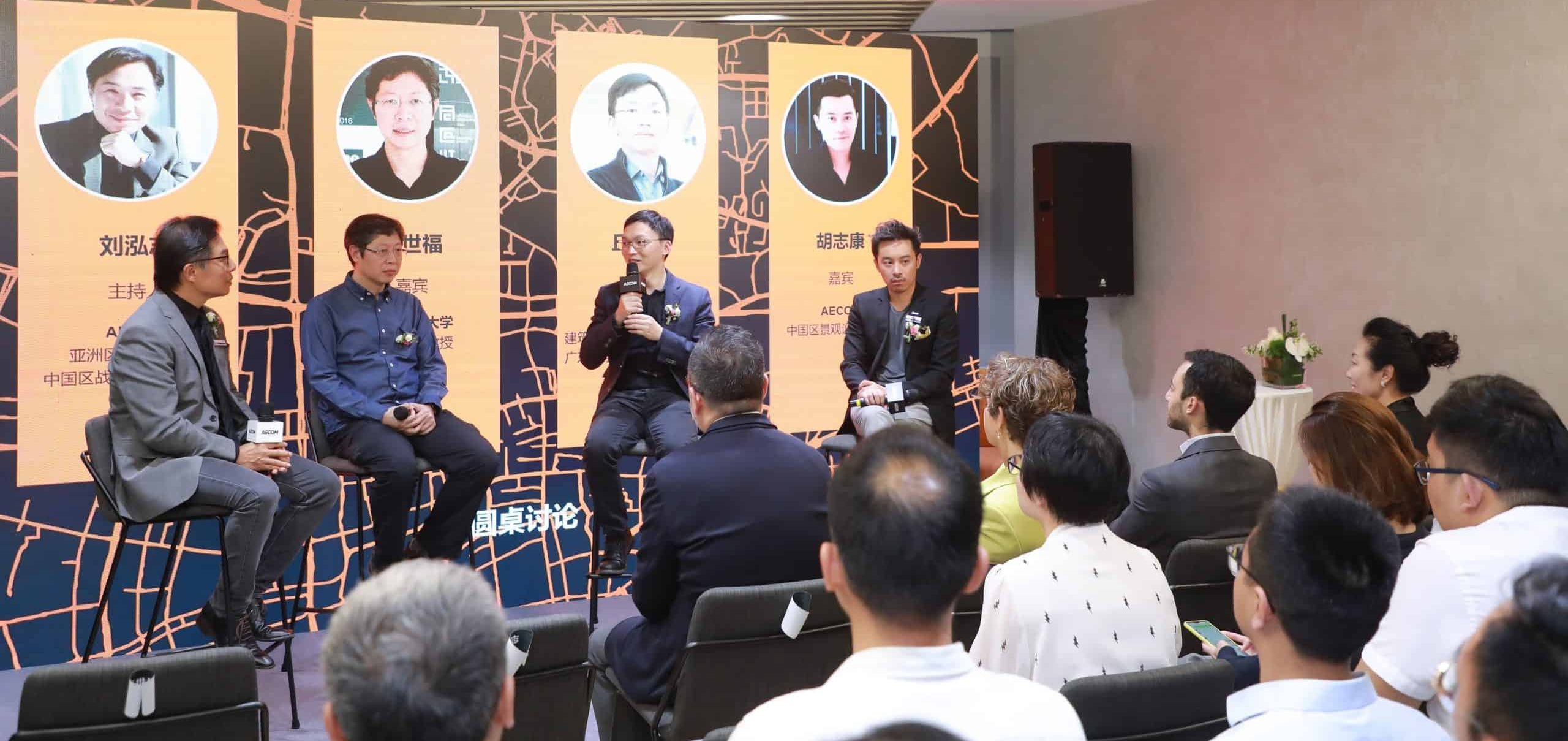 Innovative infrastructure approach for urban regeneration
Our first ABW (activity-based working) renovated office in Mainland China held its first physical open day on on April 16, 2021. Following strict COVID-secure prevention guidelines, guests were guided to experience our future-ready workspace and explored the potential of deploying innovative infrastructure in building sustainable cities at AECOM's interactive discussion platform, City Salon, held on the same day. Learn more.
A collection of AECOM designed parks
It's spring time, let's go out!   
Learn more about the parks we help create.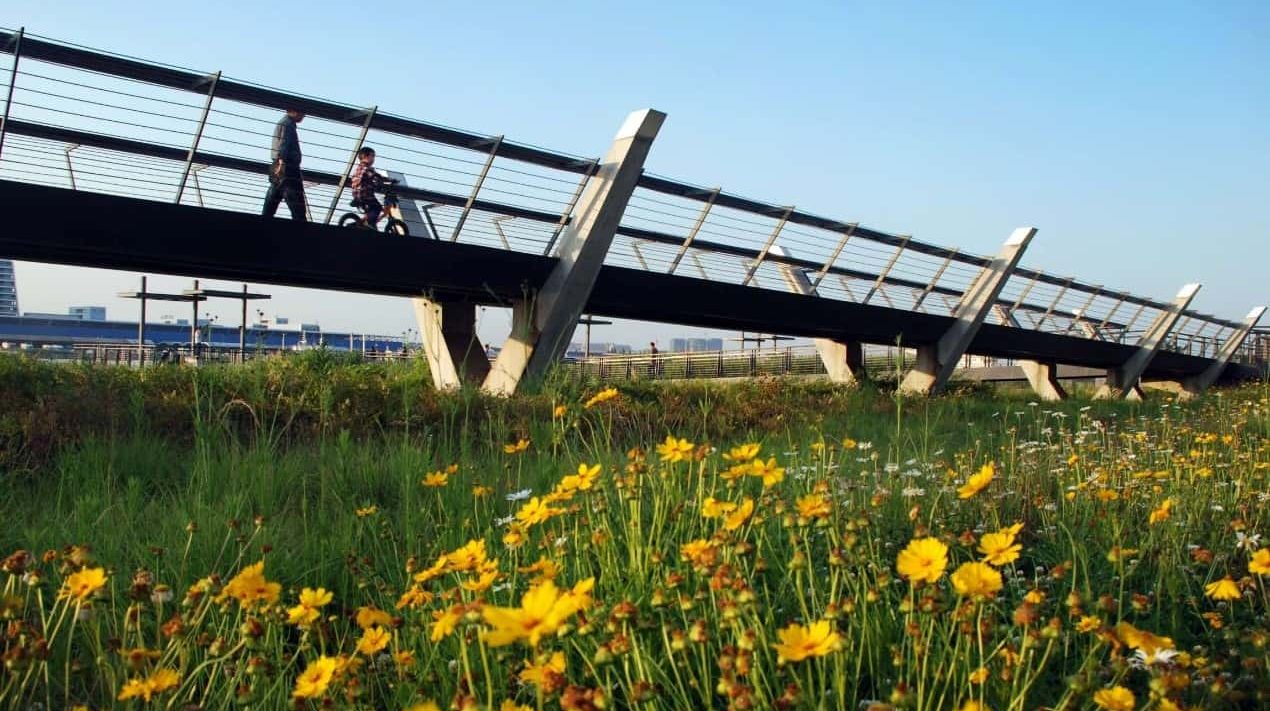 On Zilang Park, a 14-kilometer ecological greenway and a 20-kilometer biological corridor are planned on the site. This not only connects people with nature, but also improves biodiversity and stormwater management.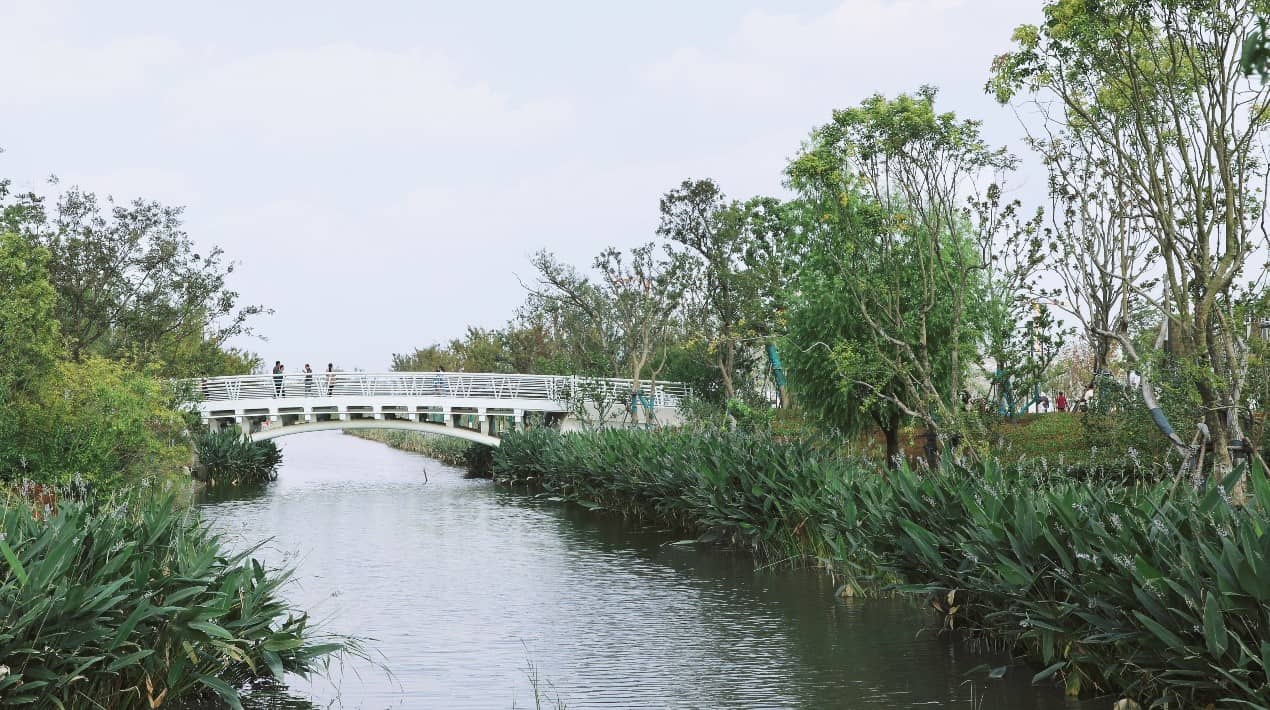 Ningbo | Ningbo Yong River Waterfront Park
On a site previously characterized by chaotic water channels, abandoned docks and infill agriculture, AECOM landscape architects created Ningbo Yong River Waterfront Park, a landscape that restores waterfront connection, diversifies ecological function and promotes social inclusion.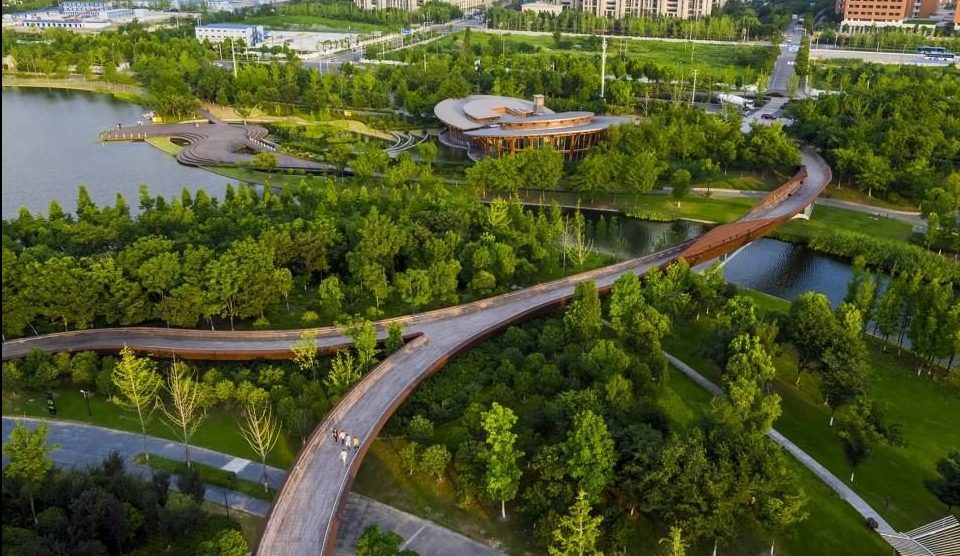 At Hexi Urban Eco Park, a bridge built across the central lake creates a dramatic spatial experience by providing east-west facing balconies. It provides elevated views of the emerging district and partial enclosure to observe urban ecology through playful window galleries.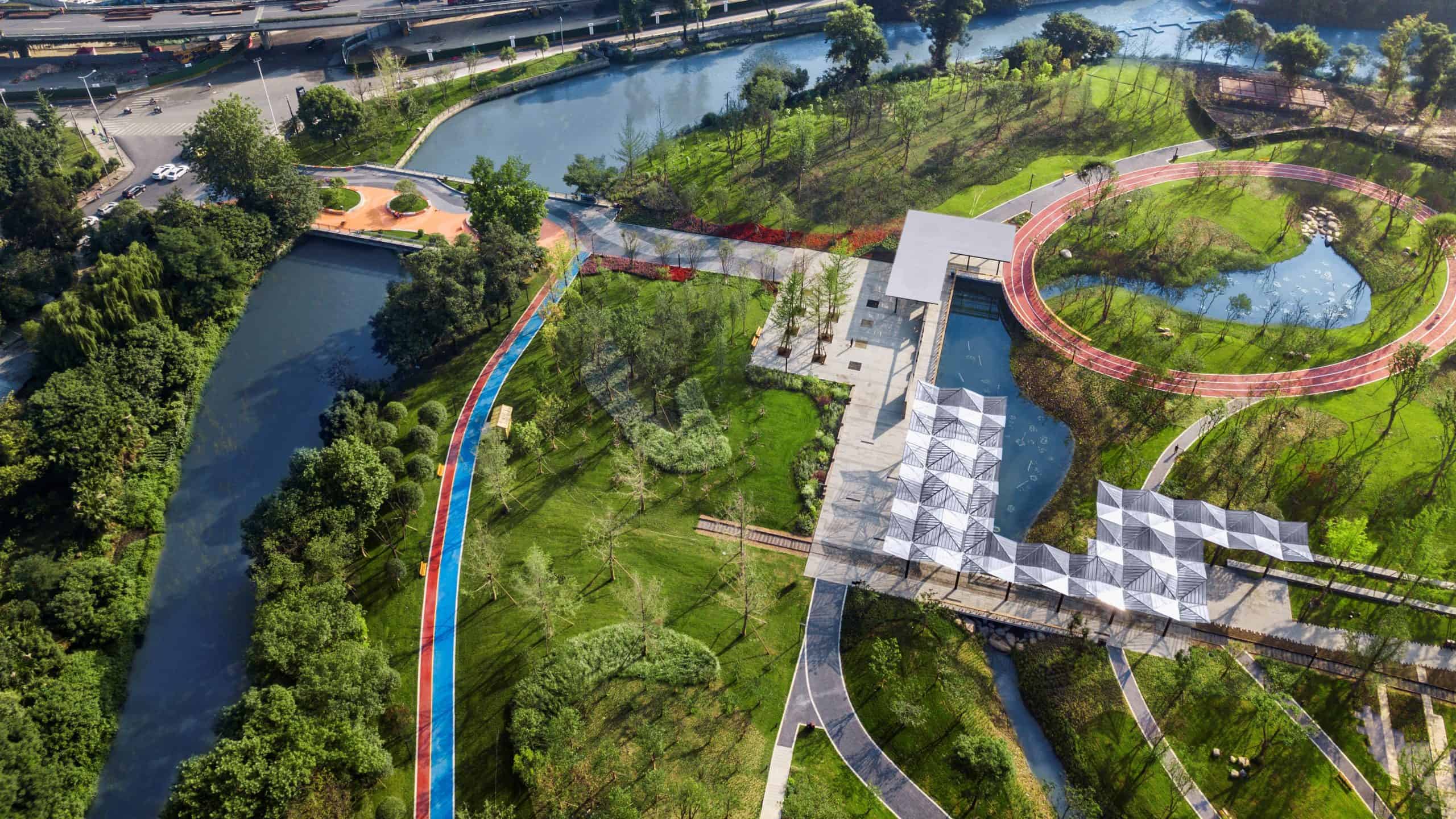 Shaheyuan Park's design integrated the site's history as a water transportation hub for wood and later, a lumber mill. This creates a narrative that not only remembers the site's historical significance but reshapes the relationship between human and nature to create a people-oriented, multi-functional space.
Beijing | Wangjing CBD Central Park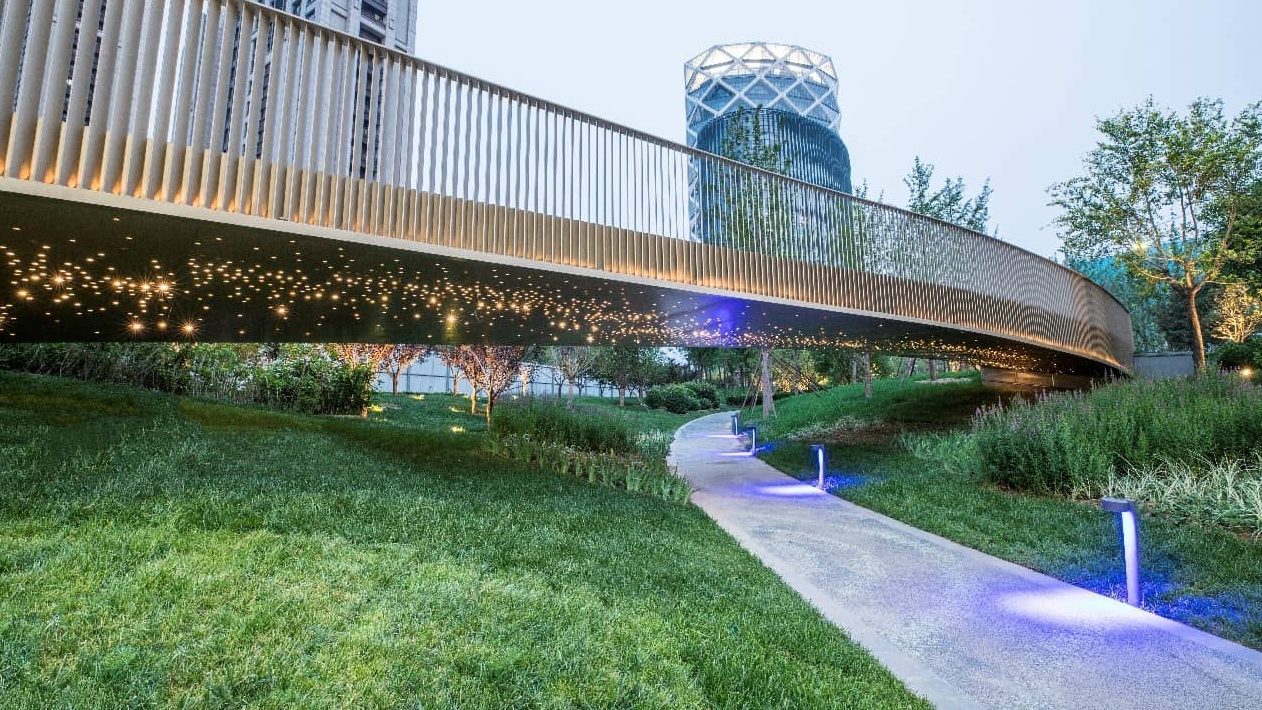 For Wangjing CBD Central Park, AECOM's team created a design that integrates modern technology in an innovative way, making it a pleasant public space to inspire creativity and imagination.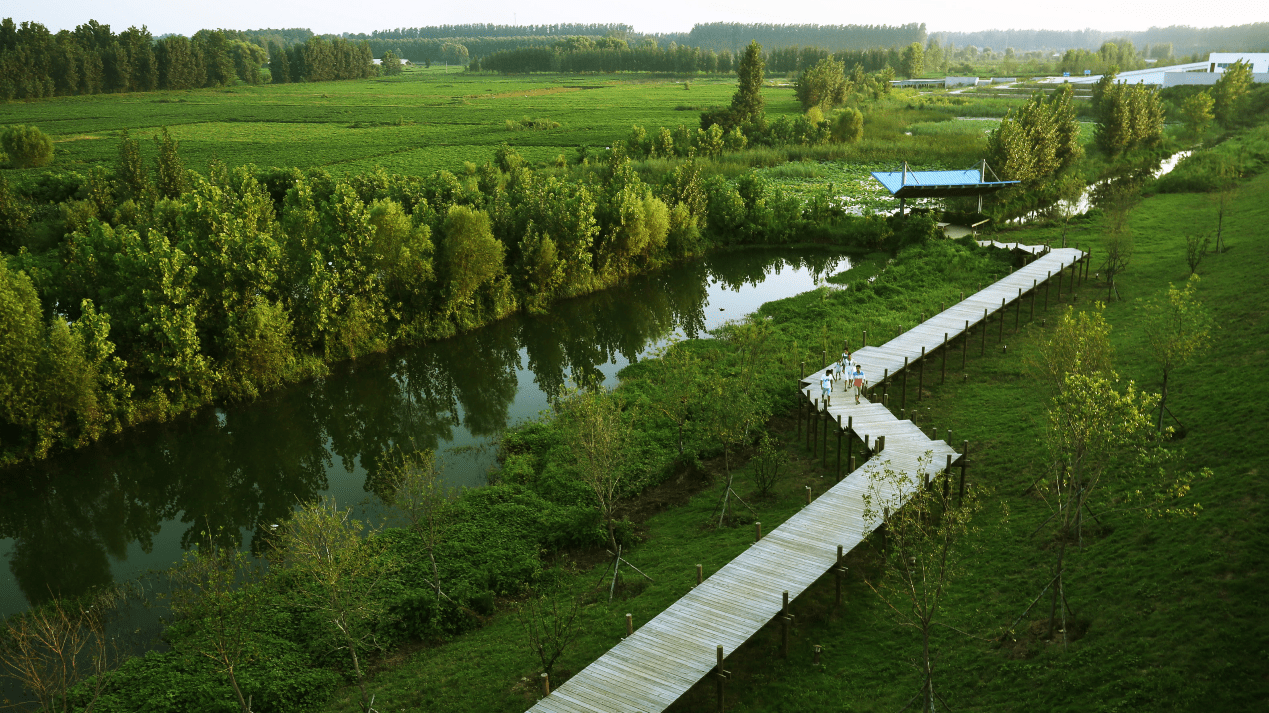 Jining | Weishan Lake National Wetland Park
The "poetic wetland of the north" was selected as one of the "Top Ten Charming Wetlands in China" in 2013. AECOM's team weaved in local cultural elements with low-impact strategies to achieve an aesthetically pleasing and sustainable low-carbon development.

Guangzhou Zhoutouzui Immersed Tunnel project won second prize in Smart Infrastructure at the 2020 Guangzhou Excellent Engineering Survey and Design Award

The Zhoutouzui Immersed Tunnel, opened on 18 January 2015, is the largest river-crossing tunnel in Guangzhou. AECOM provided tender designer and detailed design on the immersed tube tunnel and tunnel approach road across Pearl River.

AECOM named as one of the 2021 World's Most Ethical Companies

This is the fifth year AECOM has been honored with this designation for the company's commitment to integrity and making a positive impact.

AECOM to provide design consultancy services for Shenzhen Mangrove Wetland Museum

The design for the Shenzhen Mangrove Wetland Museum is aimed at restoring ecological system and enhancing the ecological value of the site. By constructing different habitat patches, the site will provide a breeding and shelter place for overwintering migratory birds and transit birds along the ecological corridor. It aims to highlight ecological diversity and use innovative sustainable solutions to create different landscape experiences.

AECOM won the international competition for the integrated conceptual design of Jiaxing high-speed rail new town station

The winning plan, proposed by a consortium composed of China Railway Engineering, AECOM and Zhujing Design, will help develop the station and the area while preserving Jiangnan's cultural characteristics. It will also support Jiaxing in becoming a central hub in the Yangtze River Delta, which connects Shanghai to the rest of the world.

Future opportunities and challenges for China's cultural tourism industry

Together with with Wuxi Nianhuawan Cultural Investment Development Co., Ltd., AECOM launched the Cultural Tourism+ initiatives, which aim to research on global cultural tourism products and predict future development trends to create innovative cultural tourism models for the local market.

HungChih Liu, Senior Vice President, Asia, AECOM, participated in a symposium hosted by Shanghai Party Secretary Li Qiang

HungChih Liu, along with other urban design and planning experts, provided insights on the topics of city master planning, old district renovation and renewal, historical heritage protection, public space quality improvement, and new district development, among others.

Thomson Lai, Asia Digital Leader, AECOM, recently spoke at the Geo Connect Asia 2021

In discussing the topic 'Future of Infrastructure: Digital Perspective', Thomson Lai pointed out that as countries around the world begin to rise above the impacts of the global coronavirus pandemic, it is critical for new-generation infrastructure planning to be centered on digital strategies. He added that digital built assets can deepen the potential of city planning, and collaborations across the digital ecosystem can drive the future resiliency and livability of cities.

Ching Nan Ma, Director of Urban, AECOM, talked with Chendu TV on what makes Chengdu a "park city"

Ching Nan Ma, Director of Urban, was recently interviewed by Chengdu TV to talk about his journey as a park designer in the city. With his extensive experience all over the world, including works on the famous Hudson River Park and Highline Park in New York, Ching and his team have been designing new green spaces and supporting the city's sustainable development. You can watch the video on YouTube.

The world's first large scale dual-mode desalination plant is officially open

Keppel Marina East Desalination Plant (KMEDP), which officially opened recently, is capable of treating both freshwater and seawater, producing up to 36 million gallons of fresh drinking water a day. As the project engineer, AECOM helped deliver this crucial infrastructure for strengthening Singapore's water supply resilience.
To subscribe our newsletter, please email to MarCom_CN.Service@aecom.com.