The future is right up ahead.
Roads that charge our cars. Hyperloop transport for people and goods. A spaceport for commercial travel.
By connecting the best ideas and knowledge from around the world, AECOM is partnering with visionary clients to deliver infrastructure for the future.
Imagining what's next, together.

Charge on the go
Electrified Highways.
The growth of electric vehicles has been limited by motorists' concerns over vehicle range and charging infrastructure. AECOM is building a solution — inductive roadways that allow electric vehicles to charge as they drive.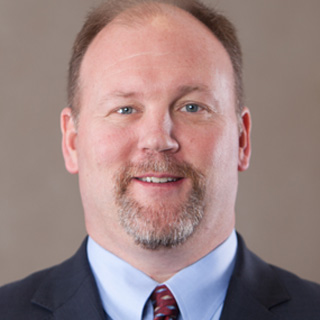 "Surface transportation and mobility as a service is transforming the way we interact with our environment and infrastructure. As vehicles move to cleaner and more sustainable powertrains, roadway infrastructure will be adapting to connect seamlessly with the motorists that depend on it."
Richard A. Young
P.E. Associate Vice-President
Hands-free driving
Autonomous Vehicles
Connected and automated vehicles are about to usher in a whole new transportation experience. AECOM is studying, planning and readying the infrastructure, programs and support to make self-driving cars, buses and trucks a safe reality around the world.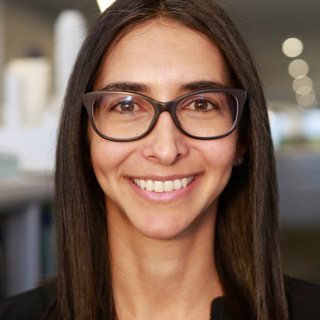 "As we address infrastructure challenges, we must consider the possible and not be limited by the tools and solutions available today. For example, how will autonomous vehicles co-exist with light rail and other transit systems in 10 or 20 years and what impact will this have on our built environment? Our imagination and technical skills drive our solutions."
Veronica Siranosian
Vice President
A new form of transport
Hyperloop
Imagine traveling at airline speeds for the price of a bus ticket. AECOM is the only engineering company in the world to have planned, designed and constructed Hyperloop projects. Now we're studying how the new high-speed transportation technology could efficiently transport goods between the Ports of Los Angeles and Long Beach and inland distribution centers.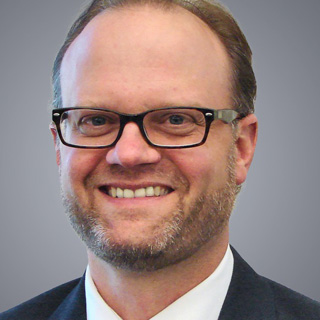 "The interconnectivity of transportation and energy infrastructure will be much more converged as we move more rapidly to a future of shared, electric and automated transportation solutions. AECOM is setting the pace of innovation by stepping up to the challenge to push new concepts to implementation."
Alan Eckman
Transportation BD Director
International express
High Speed Rail
The first inter-country high speed rail service in Southeast Asia will connect travelers between Kuala Lumpur and Singapore in just 90 minutes. Our global team of high-speed rail specialists are applying experience from Hong Kong, China, Macao and Spain to conduct the engineering study for infrastructure design of the Singapore stretch.
"With few exceptions, U.S. passenger rail uses the same rail network that transports coal, oil and double-stacked containers. While that freight rail network does hold promise for effective passenger movement, a new network is needed for very fast passenger transport. Advances in the delivery of conventional passenger rail, high-speed equipment and emerging ultra-high speed modes (such as Hyperloop) portend a bright future for multimodal passenger transportation networks and high-density urban hubs."
Peter Voorhees
Urban Transportation Planning Manager
Artistic impression of the HSR terminus in Jurong East by Farrells
Cleared for commerce
Airports of Tomorrow
The Istanbul New Airport will have an initial capacity of 90 million passengers and is expected to contribute $20 billion to Turkey's economy by 2025. AECOM designed all the airside works for the airport and partnered with Pininfarina to design an award-winning, 90-meter control tower inspired by tulips that will become one of the hallmarks of Istanbul.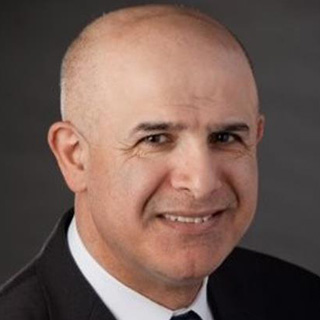 "The significant presence of technology is accelerating the impact on airport operations from passengers processing, baggage handling and to ramp operations. The ability to collect real time data to optimize airport operations on a daily basis is becoming routine. The airports of the future will have the ability to flex operations quickly to correspond to peak operational needs to reduce overall infrastructure volumes. One of our core missions at Global Aviation is to assess the future trends in aircraft and airline operations and develop unique solutions that are based on leveraging existing infrastructures to reduce CAPEX and OPEX."
Bijan Pashanamaei
Senior Vice President, Director of Global Aviation
Gateway to space
Space Travel
The world's first hub for commercial space travel, Spaceport America, aims to enable affordable, efficient and effective access to space. For the past decade, AECOM has provided architecture and engineering services for airfield, road, utility infrastructure, system integration and terminal design to make this vision a reality.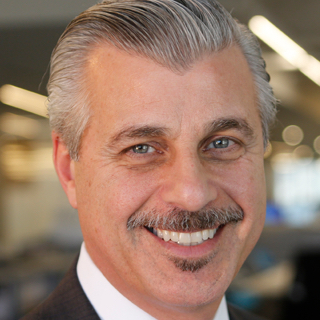 "Someone once said to me that AECOM has every possible transportation technical expert on staff except rocket scientists, and I reminded them that our work actually includes supporting both government and commercial spaceflight. At any time, we can reach into our global organization and find someone with boundless talent in virtually any transportation specialty area."
Stephen J. Polechronis
Regional Business Line Leader, West Transportation, South