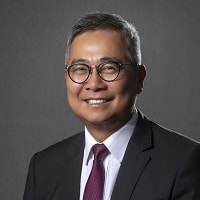 Ian Chung, Regional Chief Executive, Asia, AECOM
The COVID-19 pandemic has presented a unique opportunity to rethink urban planning and infrastructure development. In Asia, high tech focused and resilient "New Infrastructure" will serve as a key growth driver for post-pandemic economic recovery. This is where AECOM — as a pioneer of innovation in the industry — can play a creative role and use our experience to make effective contributions. By embracing a digital-first mindset, leveraging new technologies, built-in resilience and strengthening interdisciplinary cooperation to build strong infrastructure, we help cities imagine and deliver a sustainable, healthy future.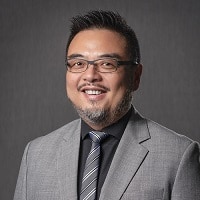 Heng Ju, Sub-regional Leader, Mainland China, AECOM
From the waterfront space design of Jinji Lake to the future-ready Nanjing Huawei Research & Development Center; to Kunming's tallest super-high-rise urban complex, the Wujiaba Greenland Headquarters Base, and most recently, the Hong Kong Peak Galleria in its stunning 3D glass façade — AECOM has significantly helped redefine urban spaces in China. Our team of multidisciplinary technical experts strive to achieve this by constantly introducing innovative concepts and applying industry-leading technologies in our work.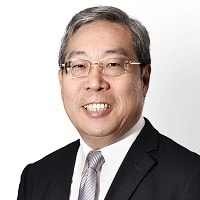 Peter Yung, Sub-regional Leader, Taiwan Region, AECOM
Aside from the ongoing COVID-19 global pandemic, natural disasters brought about by extreme weather conditions – such as floods, droughts, heat waves and storm surges – require a special framework of solutions to mitigate these complex risks. A city with sustainable resilience should not only respond to, mitigate and self-recover from unprecedented emergencies, but also anticipate and prevent risks early on. At AECOM, we prioritize innovation and embrace sustainability by working with strategic partners to build resilient and livable cities while restoring the environment.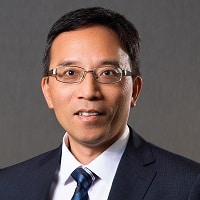 Stephen Lai, Senior Vice President, Land Supply / Municipal and Water, Hong Kong S.A.R., AECOM
The consequences of climate-related natural disasters are increasingly felt in every corner of the globe. Under such circumstances, it is critical to reconsider how we approach coastal management to better adapt to the changing environment. Partnering with local governments, AECOM strives to implement the "Blue-Green Infrastructure" strategy on its projects. This incorporates green and eco-conservation elements to revitalize water bodies and create a sustainable and resilient city. Our recent project, Tung Chung New Town Extension (East), is the first public works project in Hong Kong to adapt eco-shoreline features for seawall construction. The project creates a robust seawall to protect the new reclamation areas of human habitation from actions of tides and waves, while keeping to its primary objective of providing a suitable waterfront for people to enjoy and habitat such as a tidal eco-system for the colonization of marine species. Looking ahead, we plan to apply and advance these concepts and our experiences to the Greater Bay Area to create more resilience communities.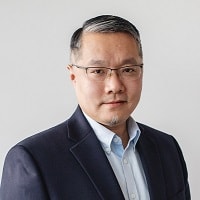 Ray Bai, Healthcare Lead, Asia, AECOM
The challenges brought by Covid-19 to the cities' public safety have shown that it is essential to improve the performance of existing medical facilities and strengthen the pandemic response system. Therefore, healthcare planning and design should be oriented towards 'modernization, the world and the future'. This could be achieved by implementing appropriate modes of operation, facilitating advanced international concepts and technologies, as well as adopting efficiency-oriented regulations and standards, while taking the local medical market needs into consideration. With forward-looking design and planning, we have created people-oriented healing spaces and places including the Tai Kang Southwest Medical Center and the new campus of the Second Affiliated Hospital Zhejiang University in China.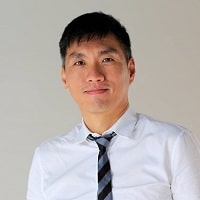 Stone Shen, Vice President, Buildings + Places, Mainland China, AECOM
It is essential to safeguard a sustainable urban water environment when building resilient cities. In recent years, AECOM has applied the industry-leading concept of 'Green Infrastructure' into our practices to support the initiative with our clients and partners. The collaboration across subjects including planning, water, landscape design, ecological planning and transportation allows us to deliver an integrated solution that could create a resilient and friendly environment for both human and nature. Taking the Guangdong-Hong Kong-Macao Greater Bay Area as an example, we have deeply participated in many projects including Shenzhen Dasha River, Shenzhen Jieliu River and Guangdong Provincial Blueway, which have effectively restored the urban ecology, optimized the land use, and promoted city cluster's sustainable development.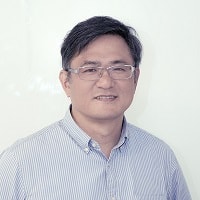 Edward Chen, Executive Director, Water, Taiwan Region, AECOM
Rapid urbanization has led to undesired river channelization and ecological degradation. It is now time to think of ways to revamp our river systems to play key ecological and societal roles when building Urban Green Infrastructure.
 In recent years, AECOM experts have delivered numerous urban river restoration projects around the world, including the Taichung Liuchuan, Shenzhen Dasha River and Xinjiang Toutun River projects in Asia. These have improved urban resilience, rebuilt the human-nature relationship and further promoted the development of local economy and culture.