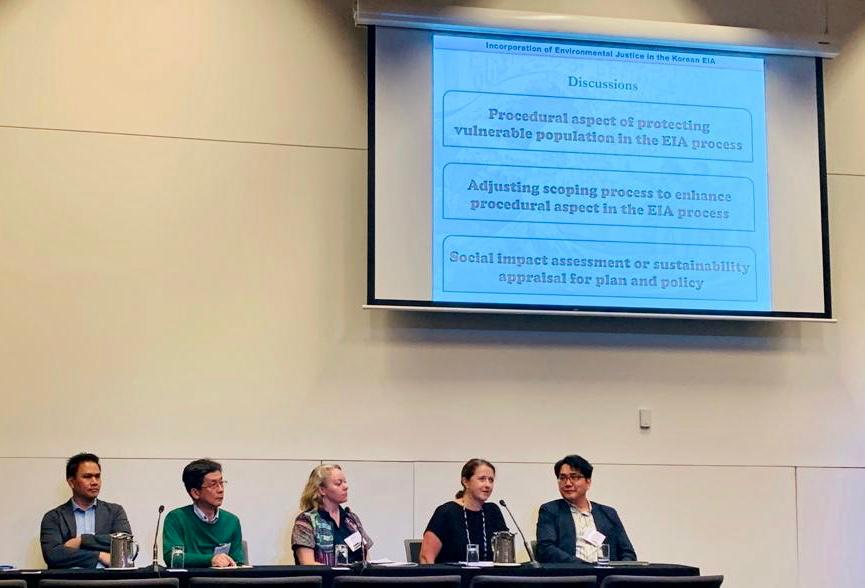 Shared Impact Assessment Practices and Synergies at the International Association for Impact Assessment in Australia
---
Andrew Sembel, Associate Director, Environmental Management represented AECOM at the Annual Conference of the 39th International Association for Impact Assessment in Brisbane, Australia on 29 April 2019.
With the theme IAIA19: "Evolution or Revolution: Where next for impact assessment?", more than 700 environmental experts from all over the world attended the event which is held to promote best practices in impact assessment.
Andrew's presentation was on Serving Multiple Regimes – Reflection on the Gaps and Synergies Between Impact Assessment for National Regulations and International Lenders Requirements in Indonesia.
During his presentation, he described how to navigate the challenges through a mini case study on a wind farm with different national and international requirements related to migratory birds or bats. The other example given was on an energy project on multiple lenders related to IP interpretation.