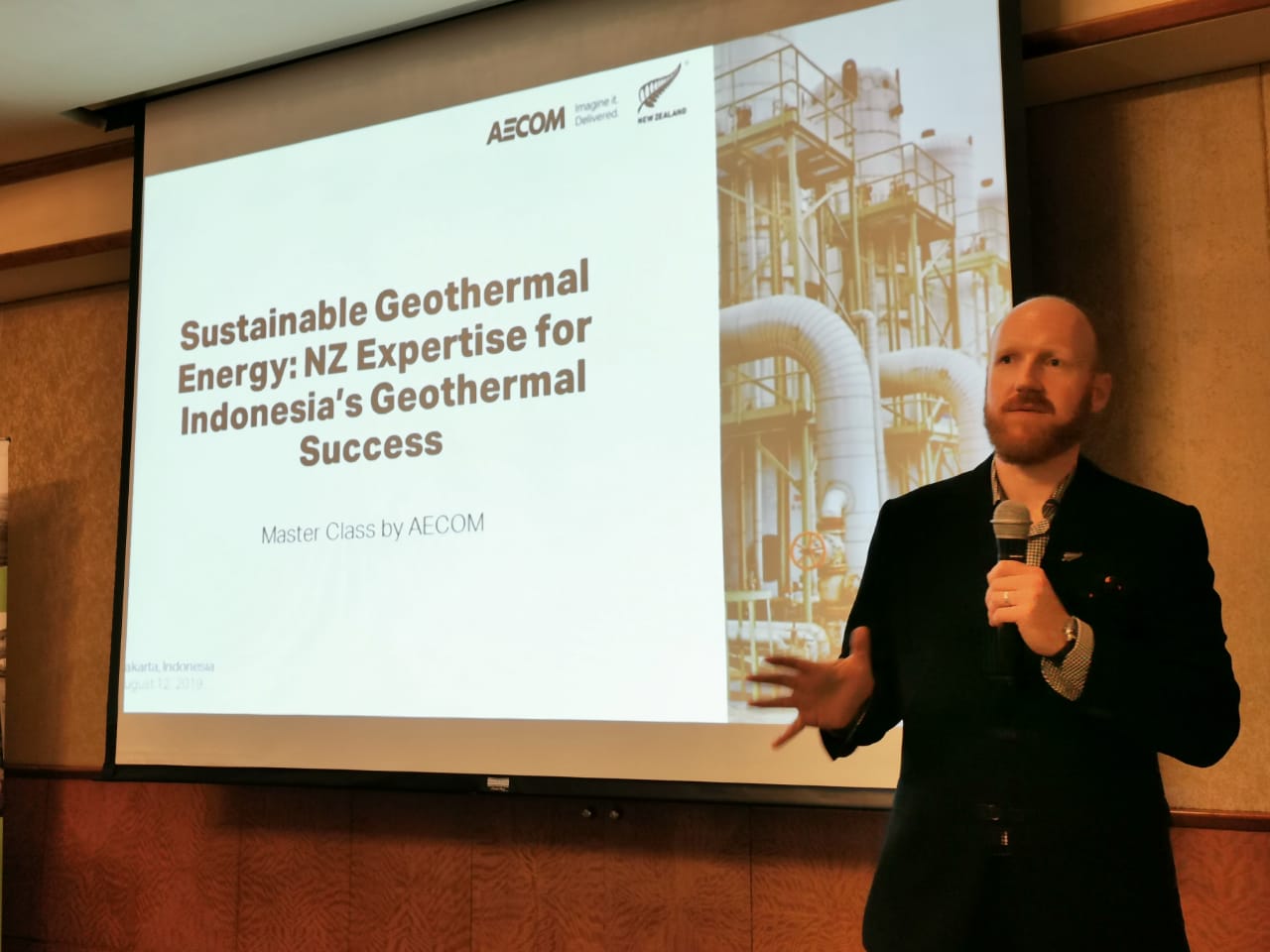 New Zealand Expertise for Indonesia's Geothermal Success on August 12, 2019 in Jakarta was presenting AECOM on delivering Master Class entitled "You have made the investment, now maintain control".
---
There are three geothermal speakers, started with Controlling your generation: Challenges and benefits of upgrading your turbine control system conducted by Dennis Preston, AECOM's Technical Director.
Then followed by two AECOM Seniors Environment Consultants, Warwick Cutfield was delivering Power from Separated Brine: Operation and Pressure Management of Brine System and closed by Agni Primitasari, AECOM's Senior
Environment Consultant with her topic on Managing Resettlement impacts from geothermal development: integrated planning and monitoring.
The workshop led Blair Murray, AECOM's Associate Director Power and Industrial, as moderator he opened the master class orchestrated three international experts by emphasizing that "In Indonesia, AECOM has been leading in deploying low-carbon renewable energy technologies.
Beginning with hydro power then geothermal since 1970's from Indonesia's first major geothermal power development in Kemojang region in West Java province, to various countries in New Zealand, Philippines among 50 other geothermal developments globally. We certainly think that this master class is a continuous sharing knowledge and best practices which optimize output and value addition in making indigenous energy resources accessible to local communities as well as geothermal power generation stakeholders".