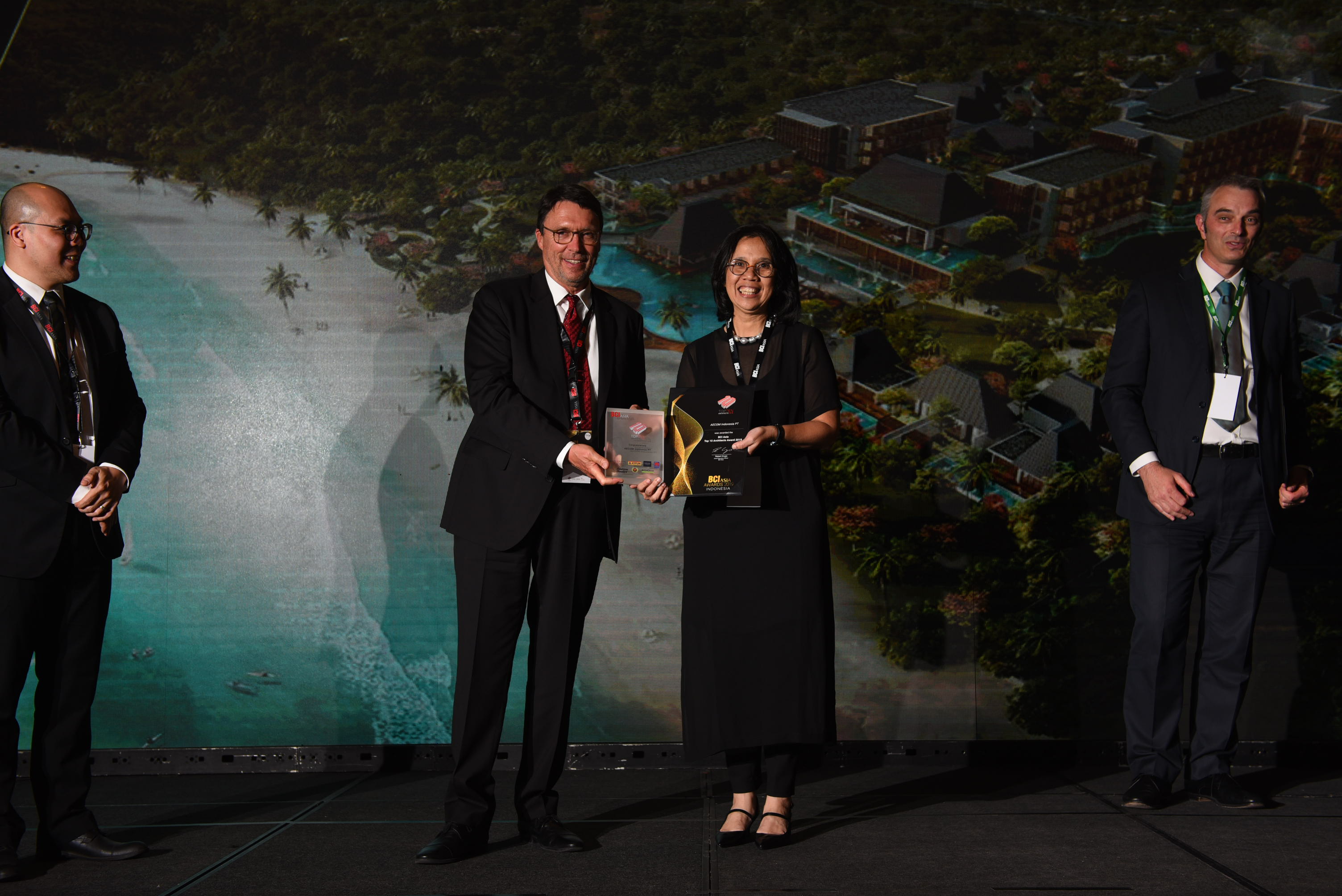 AECOM was awarded as one of the BCI Asia Top 10 Architects 2019 at the BCI Asia's Top 10 Awards held on Tuesday, 23 April 2019, at Raffles Jakarta.
---
BCI Asia Chairman Dr. Matthias Krups says the portfolios of this year's elite architecture firms comprise US$2.59 billion worth of properties scheduled to start construction in Indonesia this year, while the portfolios of the top developers were valued at US$1.21 billion.
Receiving the award on behalf of AECOM, Utami Prastiana, Director of Design, Planning and Economics said: "AECOM partners with the client in imagining and delivering the boldest ideas to life. Our role involves connecting people to places and opportunities that will transform economies and lives, sustaining the supply of life-critical resources such as water, enhancing connectivity with more integrated transportation systems and protecting lives with critical defense, security and natural disaster resilience systems".