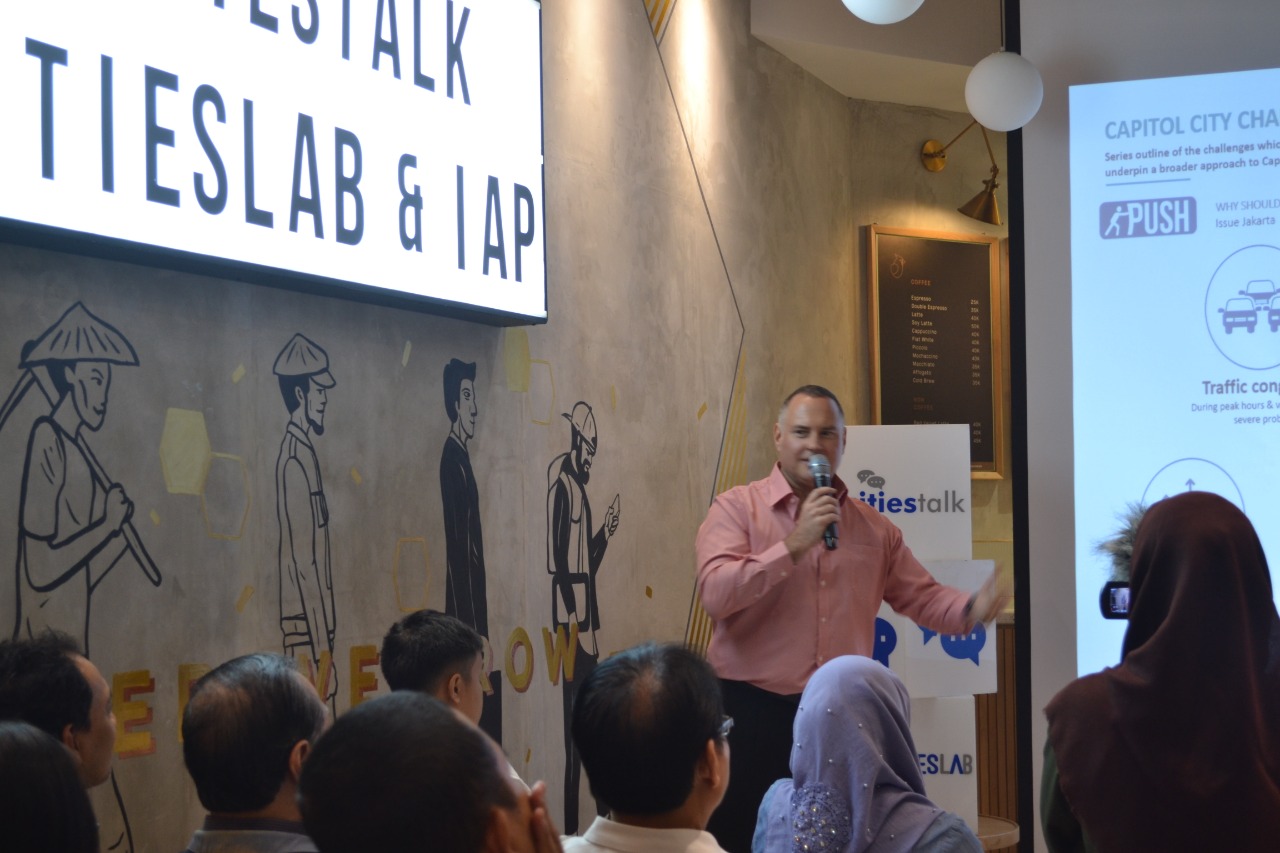 Citiestalk, hosted by the Indonesian Association of Planners, brainstormed ideas for a successful relocation of Indonesia's capital city on 27 June 2019 in Jakarta, involving local planners, urban designers and architects.
---
Sacha Schwarzkopf, Director of Urban Design Studio Design Planning + Economics, was a speaker at the event, which explored the fundamental advantages and disadvantages of the planned move.
"Challenges mean great opportunity. Indonesia now is exploring perspectives that can bring economic prosperity and livability into city design.  We need to examine through our project experiences how to bring up the city value and create great opportunities and a wonderful experience for residents, workers and also visitors".
He explored examples of similar moves such as Sejong City, South Korea in 2012; Putrajaya, Malaysia in 1999 and Mexico City, Mexico in 2017. "We must also consider the future of infrastructure in its broadest definition and all of the essential components that enable the efficient running of the 'urban eco system'. It will be easier to clearly articulate how investments in infrastructure deliver growth and where the greatest impact could be made if we place this alongside a spatial and economic plan," he said.