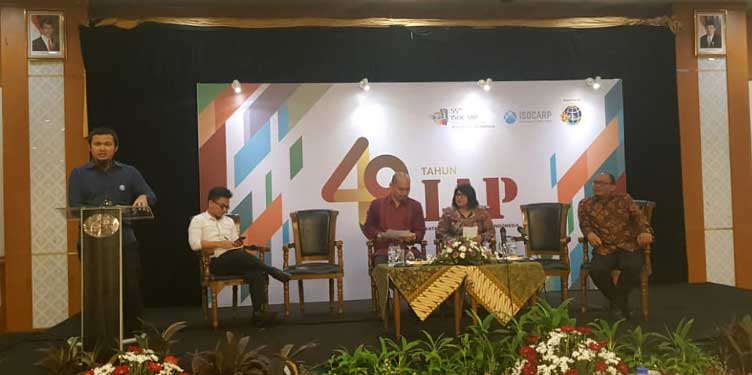 The future of Indonesia's infrastructure depends on the ability of all players to balance the need for growth and the demands of communities for a more environmentally sensitive and inclusive plan of development.
---
This was among the highlights of Audia Kusuma, Urban and Environmental Planner's presentation at the IAP – ISOCARP Community Reach Out – 48th IAP Anniversary organized by the Indonesian Association of Urban & Regional Planners (IAP) and International Society of City and Regional Planners (ISOCARP) on 21 March 2019 at Grand Sahid Hotel Jakarta.
Over 150 planners participated in the event, including various stakeholders from the water supply, waste water, stormwater and solid waste planning sectors, the national development planning agency – Bappenas, the regional development planning agency – Bappeda, and the public works, public housing and environmental agencies.
AECOM's Future of Infrastructure report, our involvement in the 100 Resilient Cities and our experience in the water sector were among the other highlights of Audia's presentation.
AECOM will be sponsoring the 55th ISOCARP World Planning Congress in Jakarta/Bogor, Indonesia which will take place from 9-13 September 2019. This will be the first time the congress will be held in the country.