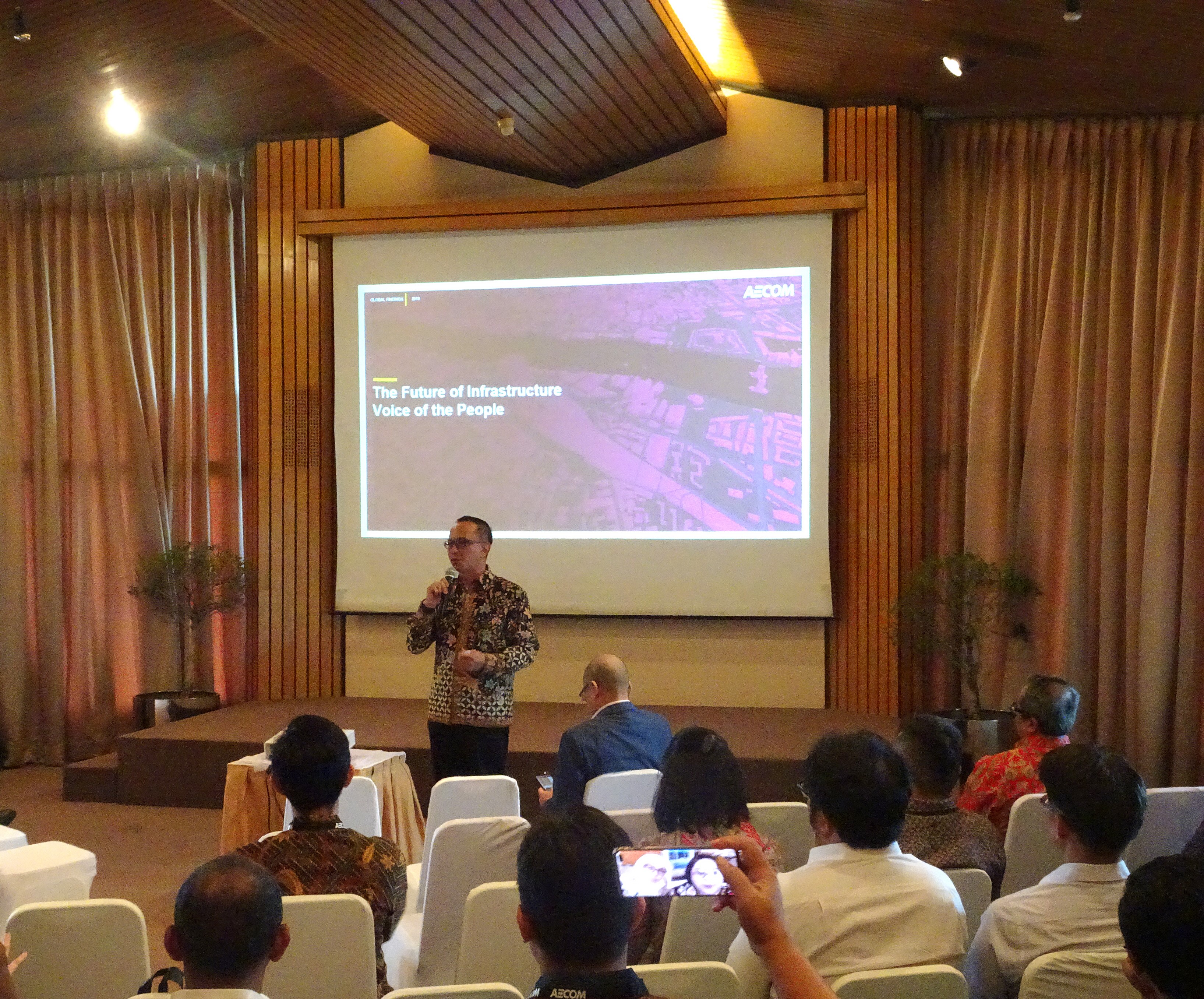 Jakarta is a city on the move. Along with rapid urban growth come several environmental, utility and mobility obstacles. The government has plans to address these challenges with the massive expansion of urban rail and by potentially relocating all National Government Ministries to a new area.
---
With this backdrop, AECOM held a Client Executive Forum involving key clients from the government and private sectors on 16 July 2019. During the event, which is part of a regional series of similar conversations, clients discussed effective, innovative and efficient urban solutions for Jakarta as well as how to ensure Jakarta's citizens always have a say in the city's infrastructure. The event was held in collaboration with the Jakarta Property Institute.
Speaking at the forum, Scott Dunn, Vice President, Strategy & Growth, Southeast Asia, said: "Jakarta is ready for innovative land uses that can help ease congestion in this highly dense urban center. People are eager to cut down on travel time and enjoy an improved quality of life enabled by better infrastructure services. The success of the first MRT line is proving that urban rail is the right solution to help keep the city moving effectively."
The key speakers at the forum were Petrus Sumarsono, Senior Planner, National Development Plan Agency (Bappenas), Scott Dunn, VP of Strategy and Growth, Southeast Asia, Setiaji Hadiprayitno, Country Representative, AECOM Indonesia and Wendy Haryanto, Executive Director, Jakarta Property Institute.
Setiaji Hadiprayitno, said that AECOM's thought leadership initiative was to engage public and private sector stakeholders in a global conversation to share relevant ideas in infrastructure development.