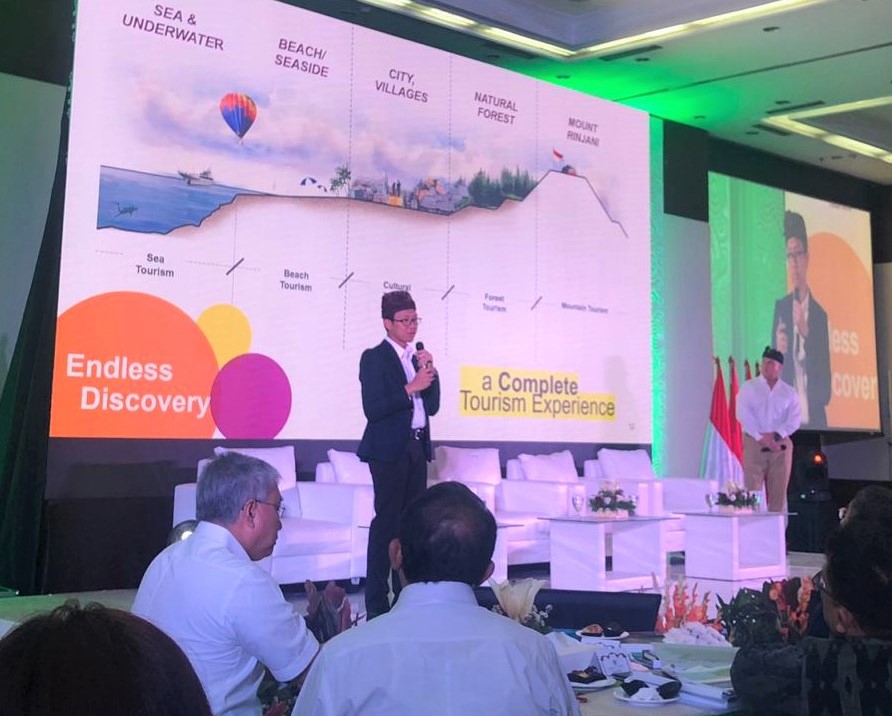 Indonesia in the process of transforming its economy using tourism as one of the main leaders and main growth drivers.
---
This is one of the visions of Joko Widodo, President of Republic Indonesia in accelerating and continuing infrastructure development achieved by 2024. One of its strategic initiatives is by accelerating the 10 new priority tourism destinations or known as '10 New Bali'
As the first stage of this initiative, the Government of Indonesia decided to start the Integrated Tourism Master Plan (ITMP) in three super priority destinations: Lombok, Borobudur, and Danau Toba. AECOM is assigned to help the government to prepare the ITMP for Lombok Island. As one step in the preparation of the ITMP, the Minister of BAPPENAS (National Planning and Development Agency) as the head of the ITMP steering committee invited 17 relevant ministers into a meeting to discuss the ITMP progress on 19 August 2019.
The presentation from AECOM of the ITMP Lombok was represented by Sacha Schwarzkopf as the Team Leader and Aryo Kuncoro as the Deputy Team Leader. This presentation aims to convey the progress of the project and seek input from the ministers to be accommodated in the finalization of the ITMP.
Sacha Schwarzkopf, Director of Urban Design Studio Design Planning + Economics and ITMP Lombok AECOM Team Leader stated that "The development of tourism needs a cross sectoral collaboration between all stakeholders and a unified master plan as the development guideline. This is how AECOM integrated approach help the government of Indonesia to develop Lombok as one of the super priority tourism destinations."