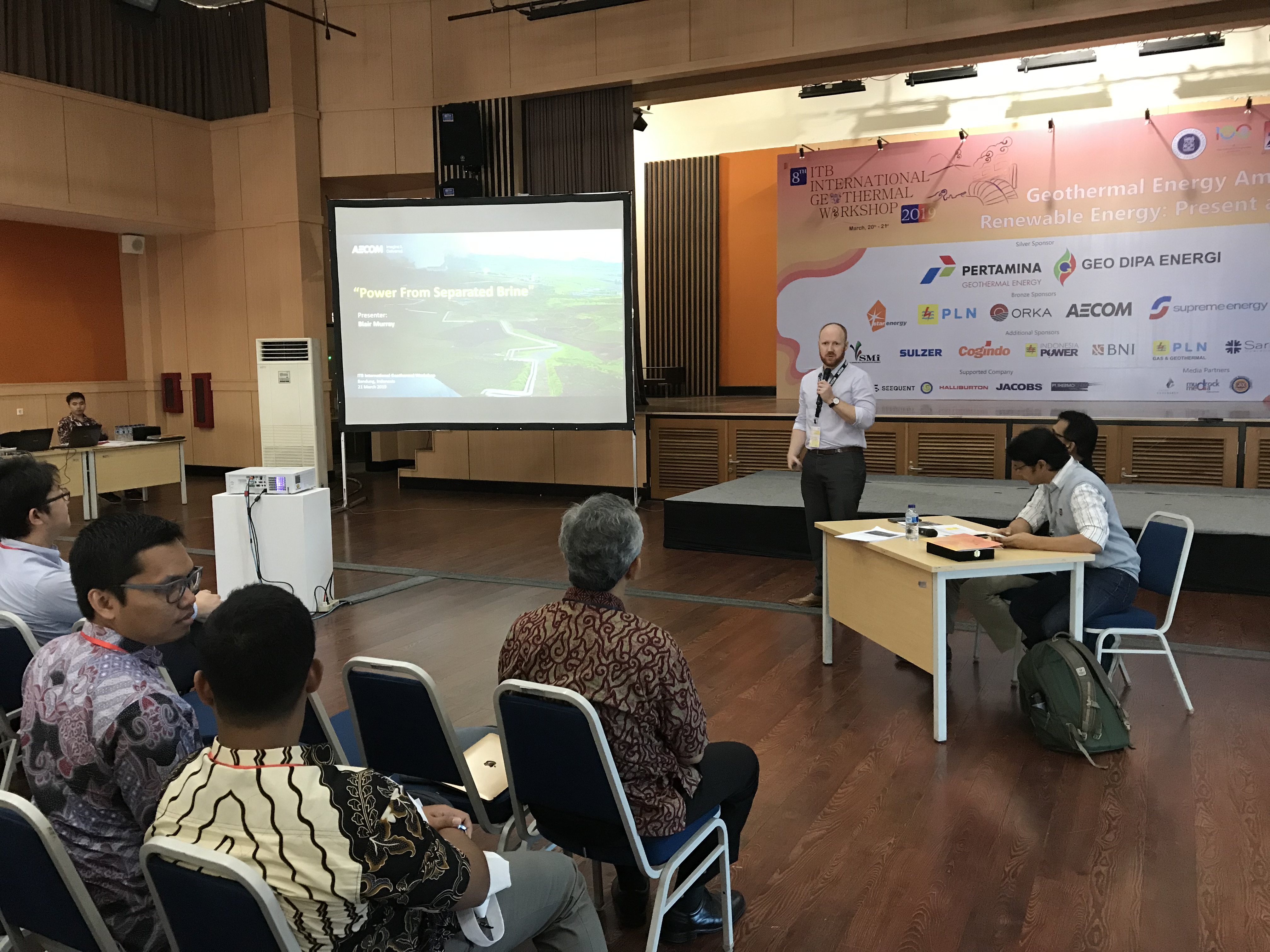 Providing greater knowledge and understanding of geothermal energy developments in Indonesia through thought leadership will help stakeholders in building a clean and renewable energy resource to fuel the country's future.
---
This was the core idea behind the Geothermal Energy Among Other Renewable Energy: Present and Future workshop, the 8th International Geothermal Workshop organized by the Geothermal Graduate Program of Bandung Institute of Technology (Institut Teknologi Bandung/ITB) from 20-21 March 2019 in Bandung.
AECOM led the technical workshop program. Novianto Hadisuwito, Environment Associate, presented a topic called Geothermal Development and Conservation Area, and Environmental Challenges and Opportunities. Blair Murray, Associate Director Power and Industrial, delivered a topic called Going Dry to Prolong the Life of Your Geothermal Resources.
The event was attended by an audience consisting of scientists, engineers, academicians, industrial stakeholders and government representatives.