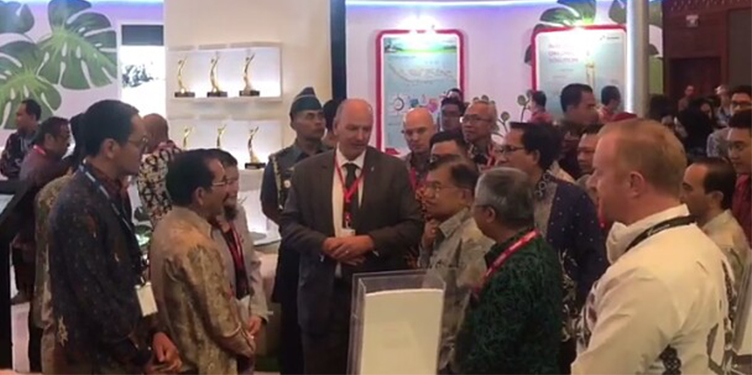 AECOM participated at the 7th Indonesia International Geothermal Convention & Exhibition (IIGCE) 2019. With the theme 'Making Geothermal the Energy of Today', the event was held in conjunction with Indonesia Geothermal Association which ran from 13-15 August 2019 at the Jakarta Convention Center.
---
IIGCE was a strategic avenue for the renewable energy industry, especially geothermal, to share compelling facts and highlight the strategic roles stakeholders play to accelerate geothermal developments to achieve Indonesia's energy needs.
Edo Hendriks, Associate Director Power & Energy, said: "We are beyond enthusiastic to service the rapid growing geothermal market in Indonesia. AECOM has developed a dedicated and highly qualified and experienced team led by internationally respected engineers who have designed and built numerous successful geothermal projects worldwide.
This is crucial to ensure that designs are bench-marked against international best practices to achieve the best returns".