Digital decision day for Dunedin
With its fantastic water views, white sand beaches and laid-back lifestyle, the town of Dunedin in Florida's central Gulf coast is an idyllic spot. Any new building in this protected environment requires careful thought and planning, and so, when the time came to consider replacing the two 50-year-old causeway bridges, the consultations needed to involve all interested parties from environmentalists and businesses to cyclists and condominium associations.
To help explain the options for the new crossing designs, the innovative step was taken to use virtual reality (VR) imagery in the consultation process, enabling the locals to become immersed in the virtual realm and explore the proposed new bridges and their potential impact on the area.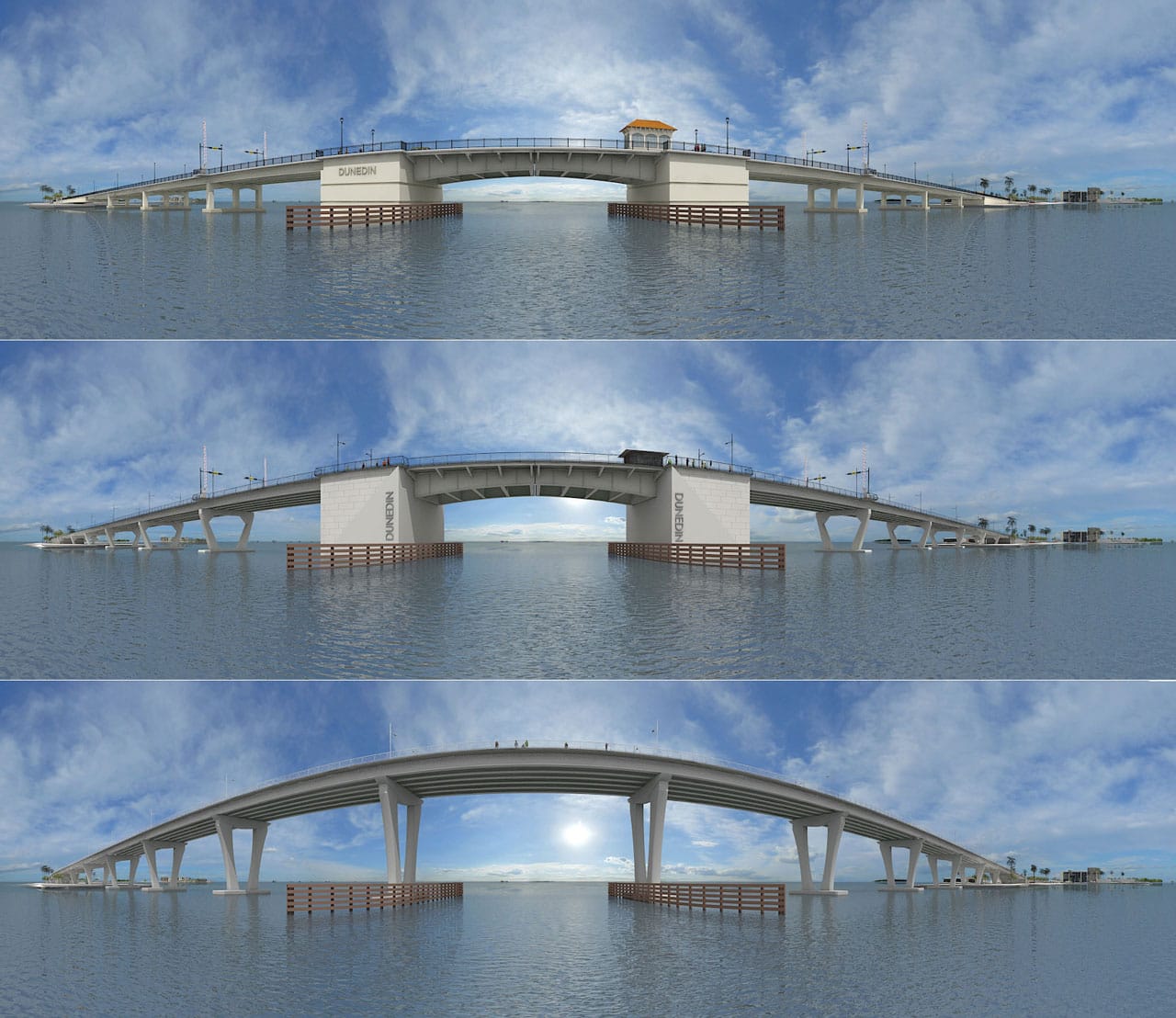 Plans and drawings would have been fine, but VR really does add another dimension to people's understanding and their discussions.
"The consultation attendees were largely retirement age and they completely embraced the technology," says Kasey Cursey, a senior planner with AECOM working on the Dunedin Causeway Bridges Project for Pinellas County. "The use of virtual reality brought the options to life," she continues. "Plans and drawings would have been fine, but VR adds another dimension to people's understanding and their discussions. They were able to virtually stand next to and under the bridge, and see it from their homes. With VR, this was the first time that many felt they truly understood what was being proposed. In fact, the discussions took an unexpected turn. In earlier meetings when this technology was not used, the community was adamant in its opposition to a high- level fixed bridge. Following the second workshop using VR, the community opposition lifted because people were able to see that it was not as obtrusive as they originally thought and the price was lower too." Consultations are continuing in advance of the public hearing due in late 2016.
For this project, AECOM's in-house visualization studio created 360° stereoscopic imagery to be viewed with the Samsung Gear VR headsets. This digital imagery requires painstaking attention to detail to create the most realistic effects. Because viewers are actually immersed in the world of the visualization, they can see more than with a standard non-VR render. This requires the visualization artists to create a full 360° of detail around the horizontal and vertical axes.
The imagery for a still VR panorama comprises six sides of a box, (up, down, front, rear, left and right), but because each panorama is stereoscopic, with a slightly different camera position for each eye, 12 images must be processed for each frame.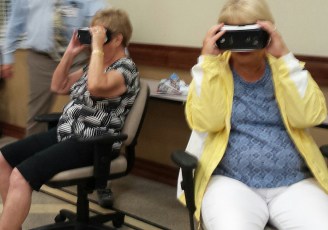 Local people with their VR headsets
With a number of studios in the U.S. and U.K., AECOM's specialist immersive technology team draws on a range of leading-edge immersive technologies including virtual and augmented reality with solutions such as Oculus Rift, the HTC Vive, Sony VR and others still in development. Technologies are selected according to the project brief and give users different levels of interaction and involvement including moving around inside the environments, customizing them, calling up information about various objects and even connecting with colleagues in these virtual worlds.
The immersive technology team is also using mixed- reality tools such as the DAQRI and Microsoft HoloLens headsets; these helmets make it possible to see information, images and objects projected into the wearer's field of view. For example, a worker wearing one of these headsets can see the work at hand, and a display of information relating to that project. They can be networked and remotely connected to multiple locations worldwide, enabling truly global collaboration.