Hydrogen: moving from pilot project to scaled delivery
Making the switch to a hydrogen economy will require joined up thinking from all stakeholders, from manufacturers to infrastructure providers and regulators. We round up the headline themes and thoughts on scaling up hydrogen delivery from our keynote webinar that took place during the inaugural Green Infrastructure Week.
As the world seeks to limit the worst effects of climate change, hydrogen has been identified as one of the key fuels that will enable us to meet our decarbonisation targets. For the benefits to be realised however, infrastructure providers will need to adapt. So, to explore how hydrogen can be deployed at scale, we brought together an expert panel to talk at AECOM's keynote webinar on hydrogen, which kicked off the UK's inaugural Green Infrastructure Week event.
Toby Uppington, one of AECOM's leading energy experts, was joined by Richard Noyes, Account Director, Turbomachinery & Process Solutions, Baker Hughes; Dr Oliver Taylor, Chief Executive, BP Aberdeen Hydrogen Energy; and Oonagh O'Grady, Head of Hydrogen Development, SSE Thermal. Steffan Eldred from Innovate UK KTN chaired the discussion.
Toby Uppington started the conversation by making the distinction between the 'why' and the 'how' of making the transition to a hydrogen solution. "Once you have ensured that hydrogen is the right solution for the climate challenge you face – in other words, clear about the 'whydrogen'– it is time to move to 'howdrogen'", he said. "You need to look at new infrastructure needs and hydrogen's function in meeting them inclusive of all the enabling requirements to scale adoption such as power supplies, process water and the flexibility of gas handling equipment. The aim is to make hydrogen available, affordable and reliable."
There was consensus amongst the panel. "Hydrogen alone is not the answer," agreed Richard Noyes, "but it is a very significant component. The UK has a real opportunity. The work we have done with renewable energy infrastructure puts us in a really solid place to develop hydrogen for the future."
Collaboration is key to scaling up
Collaboration is key, Uppington added, not just between different industries but also with regulators, investors and providers of infrastructure and utilities including power grids.
Dr Oliver Taylor explained bp's ambitions to collaborate with large companies as well as large cities.  "Cities consume two thirds of global energy and are responsible for around 70 per cent of global CO2 emissions," he said, adding "We have already signed up to work with Houston, Valencia and Aberdeen, and we are looking to work alongside 10 to 15 cities globally by 2030."
He explained how each city is unique and so needs its own solutions. The Aberdeen Hydrogen Hub – a joint venture between bp and Aberdeen City Council – is taking a phased approach, starting with the production of hydrogen fuel for about 25 buses and a similar number of municipal heavy trucks to prove the concept. After 2030, the city envisages scaling electrolytic production linked to its latest offshore wind projects announced in the recent Scotwind leasing programme, which will be used both domestically and for export.
"Aberdeen's challenge and opportunity is to transition from the oil and gas capital of Europe to be the hydrogen and renewable energy capital of Europe," Taylor added. "To do that, we need a Just Transition, developing strong supply chains, training and skills so we can transition the existing workforce, and access to offshore wind, ports and export markets."
The benefits for environment and economy need to be understood
In addition to structures such as the government's Hydrogen Strategy and Carbon Capture Industrial Strategy, said Oonagh O'Grady, "there is a need for public acceptance and for the government to see not only the environmental returns but also the socio-economic benefits, especially when it comes to jobs and reviving industrial heartlands across the UK as part of a Just Transition".
SSE was one of the first companies to issue a Just Transition Strategy and a quarter of its employees have switched to low carbon jobs already, she added. "We've seen it happen in renewables, and we're seeing it happen as we build up our hydrogen business."
It is not just the workforce that needs new skills, Uppington added. "We have to bring new skillsets to regulators and those we work with, for example, in consenting. We have to educate people to a level where they're comfortable to advance the infrastructure at the speed and scale that's needed. This requires clear communication and assurance that risks are being managed and benefits being realised."
Original Equipment Manufacturers (OEMs) and Solutions providers also need to step up their production of the various parts of the hydrogen value chain – but for that to happen, said Noyes, "they have to know that the market is there".
Dual use
The cost of new infrastructure and the time it takes to deliver it can inhibit scaling up. There is a chicken and egg dilemma around supply and demand. One way to overcome it is for OEMs to produce equipment that can use both fossil fuels and hydrogen. "The ability to initially run on natural gas that is available today, and blend hydrogen over time will make the switch much easier. This simplifies the financing and allows us to scale up more successfully on both sides of the equation." Uppington added that "it was the invention of the egg box and refrigeration infrastructure that allowed scaling of both the egg and chicken industries".
SSE Thermal, for example, is working with Equinor to develop a "full value chain" of scaled hydrogen projects in the Humber, O'Grady said. "A key enabler for us is a dual pipeline being developed by National Grid, bp and others. It will give us the ability to decarbonise projects. We have the opportunity to blend hydrogen with gas at our 893MW Keadby 2 Power Station, which is due to become operational later this year, and we have plans to develop hydrogen storage on the same site as our gas storage facility at Aldbrough."
In summary
The hydrogen economy is developing fast – but it will require collaboration from government and regulators, infrastructure providers, equipment manufacturers and potential end customers for the economy to make the transition from pilot project to full-scale facilities. With the right strategy in place and joined-up thinking from all the key players, the UK has a real opportunity to build a world-leading industry thanks to its existing renewable energy infrastructure.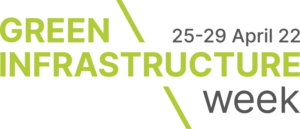 AECOM was principal sponsor of the inaugural Green Infrastructure Week (April 25-29), which highlights the British technologies that will be used to deliver the biggest gains in the global transition to net zero.
The webinar – Hydrogen: from pilot project to scaled delivery – is available to watch on-demand (see above), along with all the events that took place throughout the week.