Celebrating World Water Day with Water For People in Guatemala
Imagine living in a community where only 96 of 3,000 residents have access to water — and those people can only access water every eight days. Now imagine the joy of learning that everyone in your community will finally have access to water. I witnessed that joy on the faces of residents of the Pamesebal II community last month while on a tour with Water For People in Guatemala.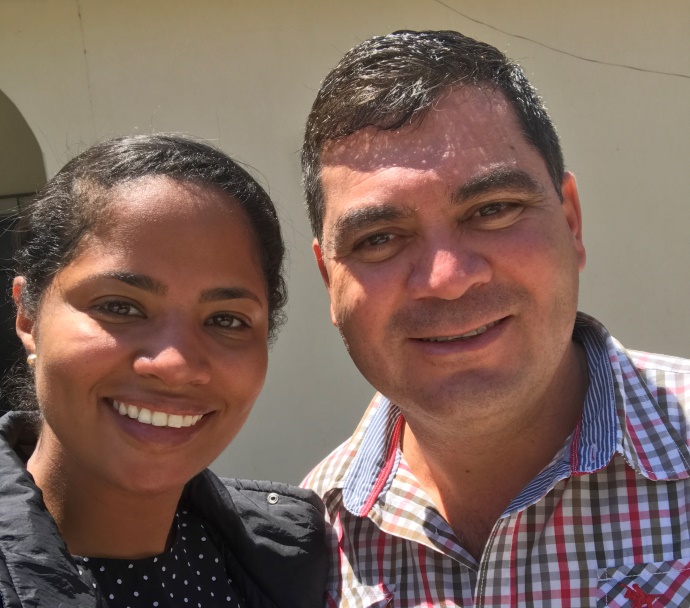 Naomi with Edgar Fajardo, Water For People's country director in Guatemala
Operating in nine countries, Water For People provides sustainable, high-quality drinking water and sanitation services. Twice a year, they invite corporate partners to see how they are changing lives. I was fortunate to represent AECOM during the most recent tour. We are a longtime supporter, and our employees have donated over US$750,000 to the organization since 2009. On this tour, we went to El Quiché, in one of Guatemala's poorest regions, where 75 percent of children suffer from malnutrition. This statistic hits home for me as a mother of three young girls.
Among the tour's many inspiring stops, the most moving experience was the day we visited a local school and learned about the impact Water For People has had on the students and teachers. The staff shared how thankful they are that they now have access to water, sanitation facilities and hygiene education because of a Water For People program called SWASH.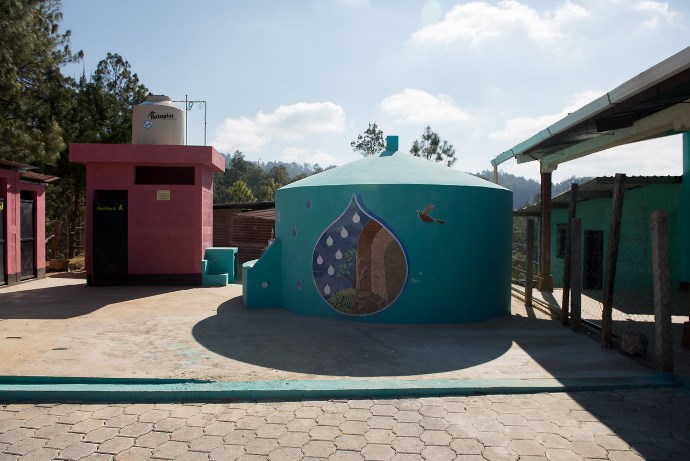 A view of the water system Water For People installed at the school we visited
We saw the "hygiene corners" in each classroom — an important part of their everyday curriculum. For years, these students would walk an hour each way to school without access to restrooms and clean water — something that should be a right, not a privilege. I understood the sense of pride the Water for People staff felt when I watched the students brush their teeth after snacks, wash their hands and leave the classroom to use the restroom.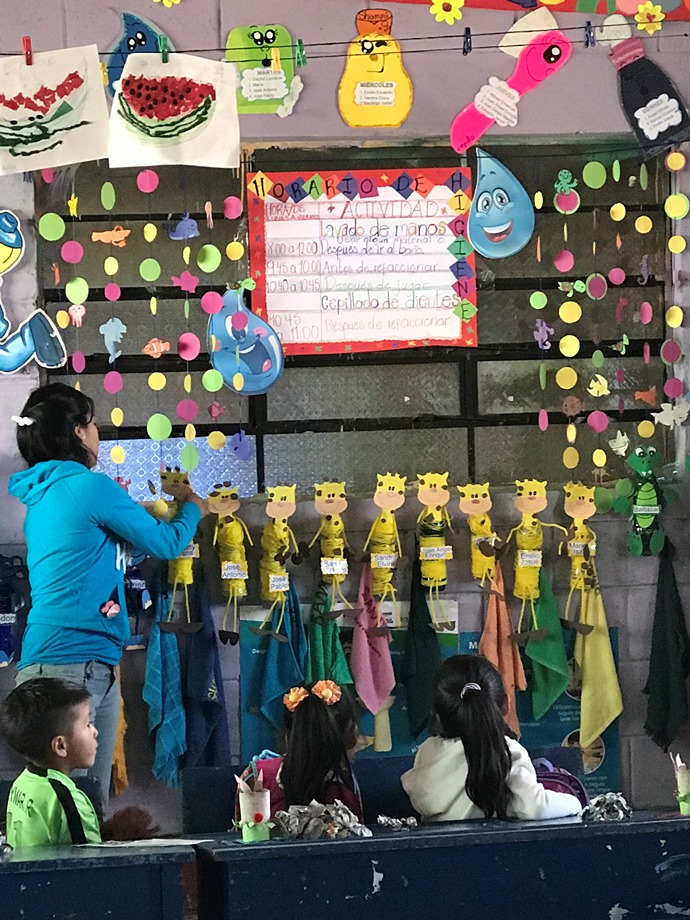 A teacher showing us the hygiene corners during our tour of a school
Water for People's local presence stood out during the tour. At the end of the day, we were entertained by a theater performance called Rajaw Ja, sponsored by Water For People in partnership with ONE DROP. The performance taught students the importance of water through social arts. Everyone in the audience, including me, was thoroughly amused.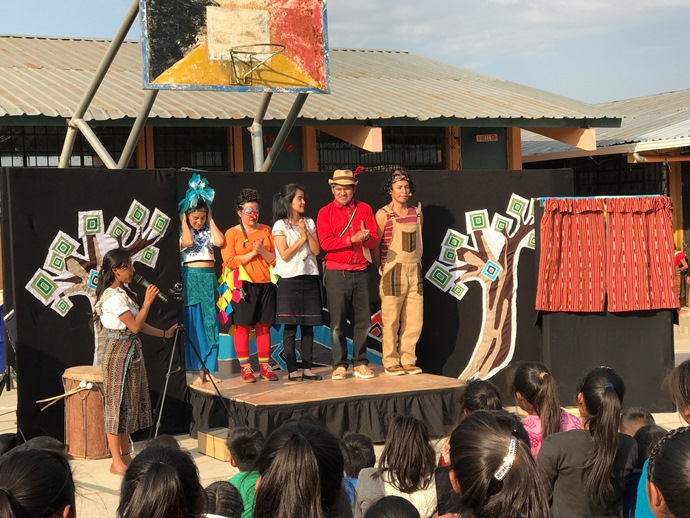 Children accepting their applause at the end of the Rajaw Ja performance
Water For People is true to its vision of creating access to sustainable water and sanitation solutions. I am thankful that I could witness this. From meeting passionate staff, to visiting families impacted by their services, to hearing from the local mayor, to watching sanitation demonstrations, to visiting a micro-finance cooperative that provides loans for water and sanitation projects, I saw not only how Water For People operates, but how important their work is in the areas they serve.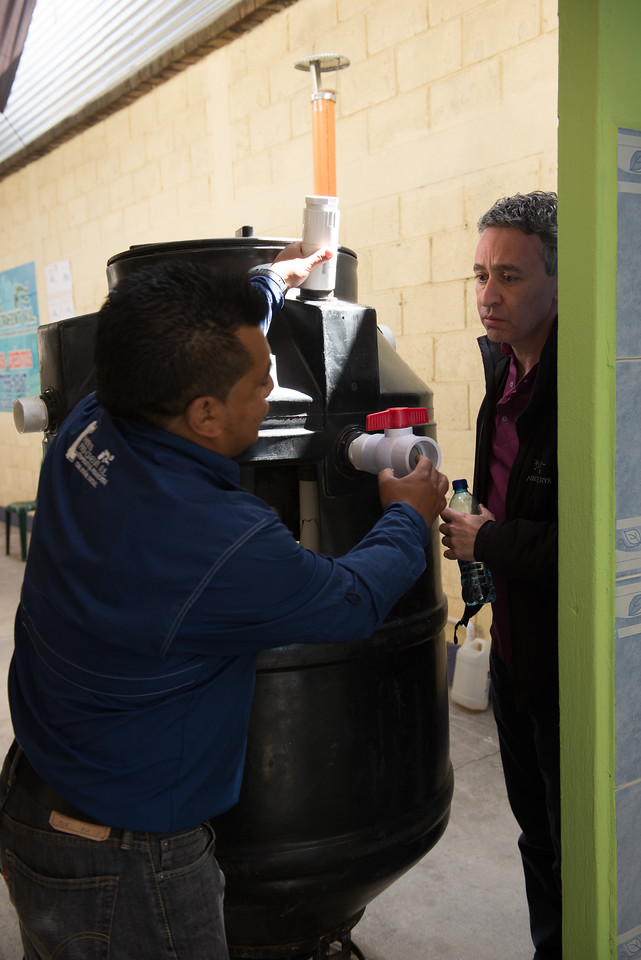 Edgar Fajardo, Water For People's country director in Guatemala, demonstrating how a water system works
Although I was familiar with Water For People's work, I did not fully understand their impact on so many lives. The passion from the Water For People staff will stay with me forever — it was both inspiring and contagious. My week in Guatemala was incredible and unforgettable. I'm grateful for the experience and proud to be one of the many AECOM employees who support this organization's efforts.