Hi, I'm Kate Crowley, a Marketing Advisor based in AECOM's Brisbane office. I'm currently in Bangalore taking part in Pollinate Energy's second Young Professionals Program. Last week you might have read the first few posts from my colleagues Chris and Megan, detailing what we've been up to in India. Now it's my turn; enjoy!
It's the half-way point of our adventure in India and I can't quite believe one week has passed.
We have settled into a daily routine jam-packed with data collection and incubator projects. We start our mornings focused on "working bee" projects. These focus on different aspects of Pollinate's business, from their growth plan to expand to every Indian city by 2020, to the planned introduction of new product lines. There is a lot of energy and enthusiasm around these projects as we can see first-hand the impact they will have on Pollinate's future.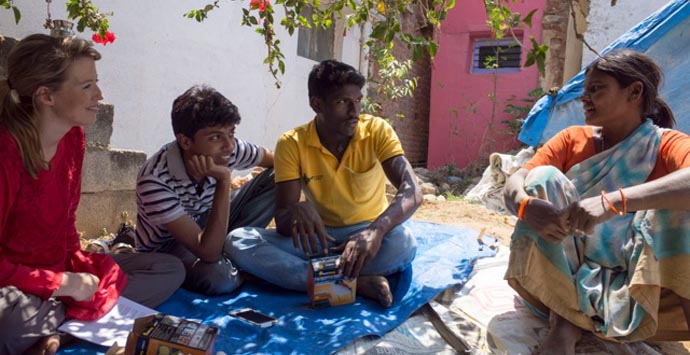 Around 2 p.m. each day there is a mass exodus from the "hive" to our local eatery where we sample amazing Indian food, including dosas and thalis. In the afternoons we travel to four regions of the city to visit the slum communities and collect data for the impact assessment. Each team includes two to three young Australian professionals, one young Indian professional and a Pollinator. We are collecting data through surveys, evaluative stories and workshops. These different methods give us a vivid insight into the impact the solar lights have on customers' lives.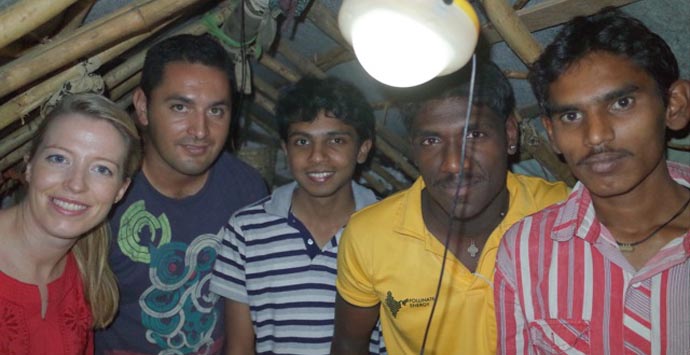 Our first week has been a myriad of incredible experiences.  Visiting my first slum community called "Big Momma" and seeing how playful and bright the kids are was a highlight for me. They have lots of confidence and love practicing their few words of English. The pride and determination of the people has struck me. They are so welcoming and eagerly invite us into their homes. They have told us about the many benefits the solar light brings to their lives. They can now see each other's faces as they prepare and eat dinner. They can see their children playing which makes them "very happy." They use the light to find cows that break loose at night in one farming community. Another community used the light to find a child who got lost at night. The positive impacts are endless and inspiring!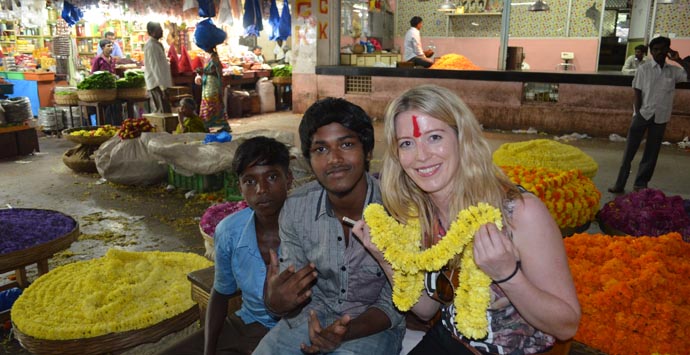 I am eagerly awaiting what our second week will bring in this country of beautiful people.
Until next time,
Kate.