October 27, 2013 marked the closing of Never Built: Los Angeles. A skillfully curated collection of missed opportunities, this intelligent exhibit and book thoughtfully explores the reciprocal relationship of a city and its residents. Co-curated by architectural journalists Sam Lubell and Greg Goldin, Never Built: Los Angeles is the product of an exhaustive study conducted by two Los Angeles enthusiasts. Los Angeles is not the easiest city to research; its rich history, for the most part, remains unwritten. Through a carefully assembled series of unrealized proposals for civic projects in Los Angeles and Southern California — by architects including John Lautner, DMJM, Wright, Richard Neutra, Paul Williams, Rem Koolhaas, Steven Holl, Frank Gehry and Jean Nouvel — Lubell and Golden successfully tell the story of many "almost" versions of Los Angeles. The duo's "urban archaeology" digs up a broad range of work that initiates a significant discourse surrounding the measured "health" of Los Angeles while offering a unique vantage point to the political, economic and physical history of Southern California.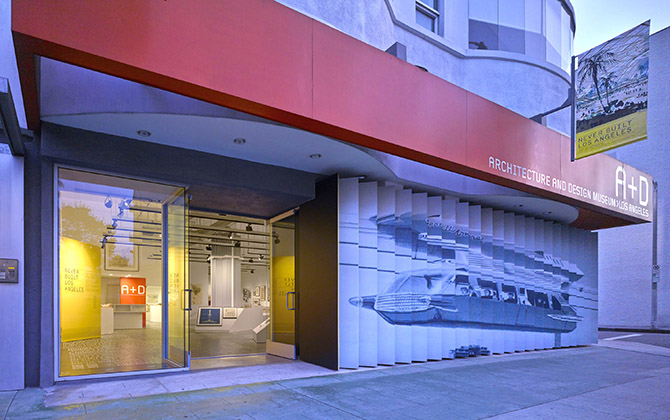 The exhibit is comprised of numerous models, renderings, blueprints and drawings that explore buildings, master plans, parks, and transportation proposals that had the potential to radically reorder Los Angeles.  The collection shares alternative realities that are presumably better or worse than Los Angeles today — in many cases, the City is fortunate that many of the projects never came to fruition. Perhaps most importantly, the exhibit urges its audience to become active participants in considering how Los Angeles' civic future can be shaped from these unrealized projects of the not-so-distant past. For better or worse, the visionary works shown had a great potential to influence and reshape Los Angeles, but were undermined by institutions, agencies, economics and infrastructure. Had even one of these projects been completed, the character of Los Angeles might be strikingly different.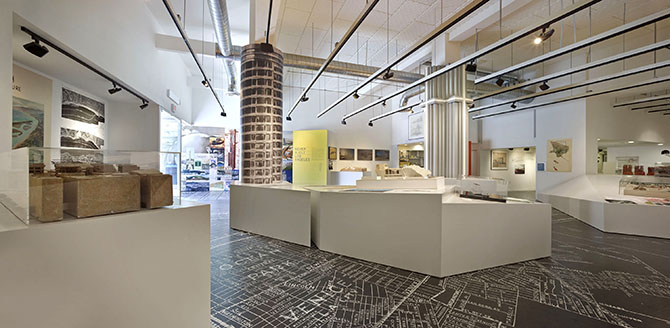 One of the city's biggest character flaws stems from Los Angeles' struggles to establish a consistent attitude towards its private and public land. For a city that boasts some of the most experimental and exciting residential architecture in the world, its public space is, for the most part, disappointing. The Barnsdall Art Park, Griffith Park, Elysian Park, Runyon Canyon, and Grand Park are superlative examples of pockets of unique and well-used public space.  However, for a city of its size, Los Angeles' metropolitan area is the 13th largest in the world, and with such an idyllic environment, having an average of only 35 rainy days annually, there is a dearth of connectivity between public realms.  It's also worth noting that nearly all the aforementioned successfully public spaces devote a significant percentage of their mass to parking and, in many cases, are not adequately serviced by public transportation.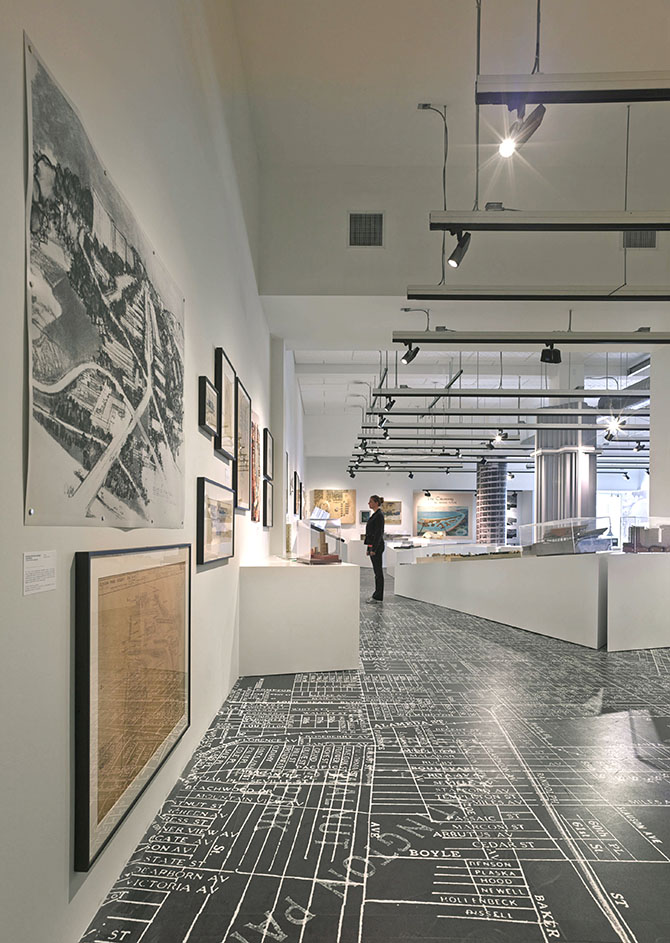 By educating its audience on plans developed by urban visionaries of the past, Never Built: Los Angeles gently offers alternatives to such harsh realities.  A perfect example is the Olmstead Brothers and Bartholomew Parks, Playgrounds, and Beaches for the Los Angeles Region — an "alternative blueprint" for Los Angeles. Olmstead and Bartholomew foresaw a city without proper access to open public space, debilitated and decentralized by speculative development.  After a series of exhaustive studies, Olmstead and Bartholomew recommended that the City of Los Angeles seriously reconsider the detrimental effects of a lack of properly planned public space. In an effort to address the reordering of public and private space, this 1930 report recommended the inclusion of 71,000 acres of small parks — all within a half-mile walking distance from every residence — and 92,000 acres of larger parks throughout the region. Within their plan they diagrammed 95 parks with a 440-mile chain of "pleasureway parks" and suggested that the coastline from Malibu to Long Beach be placed in a public trust and remain undeveloped.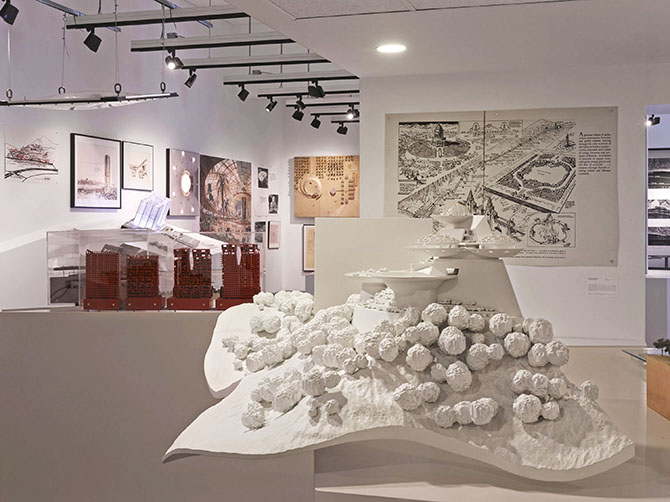 The plan faced opposition from all sides and never made it past the drawing board. As a result, much of Los Angeles remains underserved by openly accessible green space. It's possible to posit that had the City heeded the advice of Olmstead and Bartholomew, it might be a more environmentally conscious, egalitarian, civic-minded city than it is currently.
The exhibition inspires an open dialogue that affords the city's largest stakeholders — its residents — the opportunity to voice their opinions. This is speculation at its best. The Never Built: Los Angeles collection of "almosts" raises important planning and public policy concerns regarding the economic, social and physical development of Los Angeles. In order to meet the needs of today's residents without foreclosing on future opportunities, designers, developers, and private and public sector entities must balance various goals. Never Built: Los Angeles demonstrates the critical role of design and planning to the City's long-term economic and environmental health and the City's millions of residents.
The site of the exhibition itself is a reflection of the ever-changing needs and requirements of urban planning in Los Angeles. The A+D Museum, also known as the Architecture and Design Museum, is located on Museum Row on Wilshire Boulevard, almost immediately across the street from the Los Angeles County Museum (LACMA).  Through exhibitions, panels, interdisciplinary projects and educational programming, the A+D Museum is a platform for showcasing significant design projects and programs directly influencing the urban environment. In order to make room for the City's ever-expanding rail transit lines, the A+D Museum will be relocating. Slated for completion in 2020, the first phase of the Purple Line Westside Subway Extension expansion plan will provide new stations along Wilshire at La Brea and Fairfax Avenues and La Cienega Avenue and serve the various institutions along Museum Mile. This transportation plan will help unlock the city's east to west axis, decongesting roadways and offering residents better public transportation alternatives. As a result, the A+D museum must find a new home — an entirely fitting fate for an institution that supports such visionary urban programming.
With the support of numerous sponsors including the Platinum Sponsor, AECOM, Never Built: Los Angeles ran from July-October 2013. The exhibit is one of the A+D Museum's most successful exhibitions to date.

Aidan Flaherty (aidan.flaherty@aecom.com) is a marketing specialist for AECOM's Buildings + Places business in the Americas.