Noida City Center, Delhi – the 152-acre smart and connected city with over 40m sq.ft. of mixed-use developable area.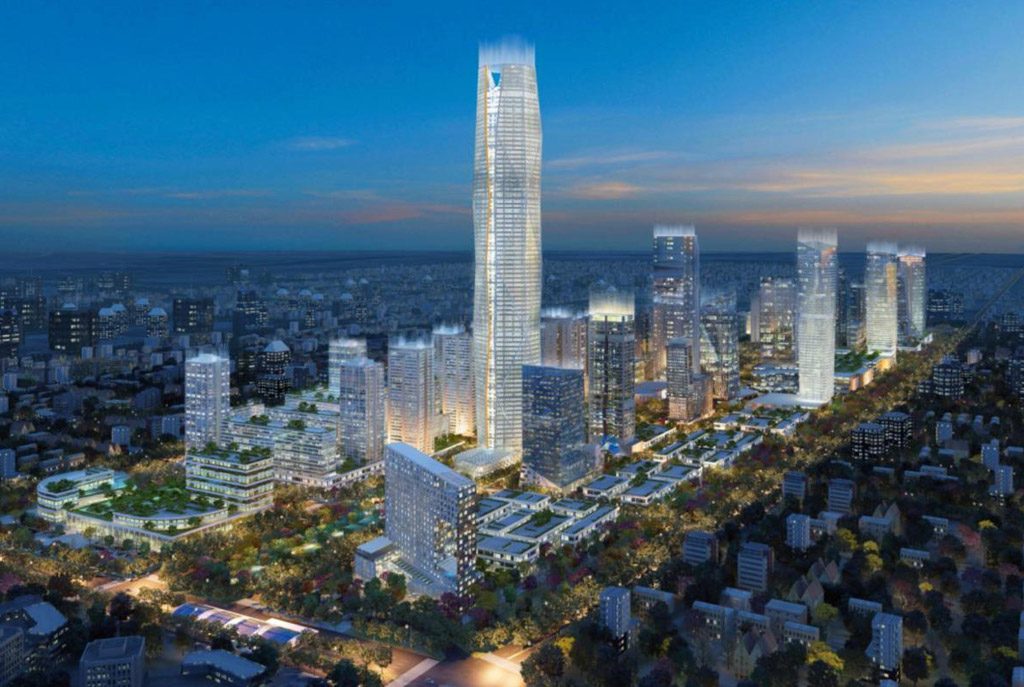 The land development and infrastructure boom is dominating the Indian economy, and the fervor is being further ignited by the sheer opportunity to be part of the action in a country which is multi-faceted, colorful and frenetic. India's cities are experiencing a dynamic evolution as a result of economic growth which is significantly changing the shape of the built environment. The recorded growth rates in certain states of India are comparable with some of China's leading economic zones in terms of industrial and economic growth. Some experts are predicting that within 20 years, India will become one of the world's leading economies.
Projects like Dholera in Gujarat, a new city, which will be home to a million people, are part of India's planned Delhi to Mumbai Industrial Corridor (DMIC), a 1,500km link of developments and infrastructure between India's two largest cities. Dholera will cover hundreds of square kilometres and is one of seven cities planned along the DMIC route. Significant infrastructure budgets for high impact-projects like DMIC are expected to escalate domestic and foreign direct investment even further in the creation of places that are not only functional, but authentic, inspiring, timeless, and are underpinned by environmental systems and economic opportunities.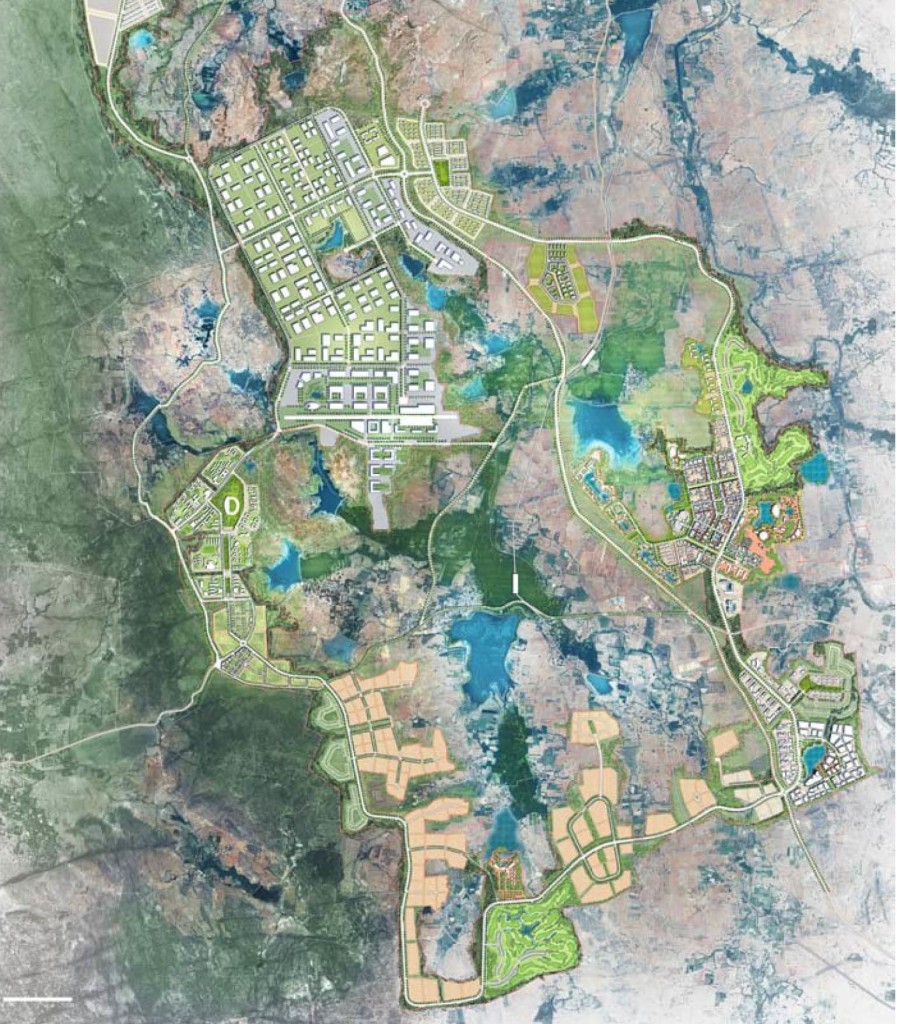 Lepakshi Knowledge Hub near Bangalore, the 4,000ha site to become an integrated knowledge industry corridor.
These macro developments will have a substantial impact on India's urban population transformation, which bears many comparisons with China's development experience. In both cases, city formation and expansion beyond tier-one into tier-two cities are apparent. What is also being observed is a shifting trend for real estate investment towards second-tier cities. In light of this, cities like Bangalore and Pune may soon become mega-cities — agglomerations of more than 10 million people — along with lesser known cities that have quietly been growing at a massive rate.
India urbanization by 2030
377 million: current urban population (census of India 2011).
600 million: projected urban population (nearly twice the population of the USA).
68 cities will have population of +1 million against 42 today (Europe today has 42).
500% increase in GDP
India needs by 2030
$1.2 trillion capital investment to meet the projected demand in Indian cities.
20-25 new satellite cities adjoining  existing metropolitan areas to accommodate increasing urban population.
700-900 million sq m of residential and commercial space, or a new Chicago, every year.
7,400 km of new urban transit lines.
When people talk to us about our strategic planning and design roles, they usually assume it is essentially a process of physical change, but it also includes a significant socioeconomic component. Our masterplanning role is as an integrator — planning, design, technical, socioeconomic and physical layers — understanding the issues and prioritizing. We have to respect, enhance and facilitate complex issues to ensure the solution is not only about creating a beautiful place, but addressing the wider socioeconomic issues. Being able to learn from the landscape, respect traditions, cultures and heritage are fundamental, as well as working collaboratively towards the common goal to ensure future generations are able to enjoy and celebrate the uniqueness of India.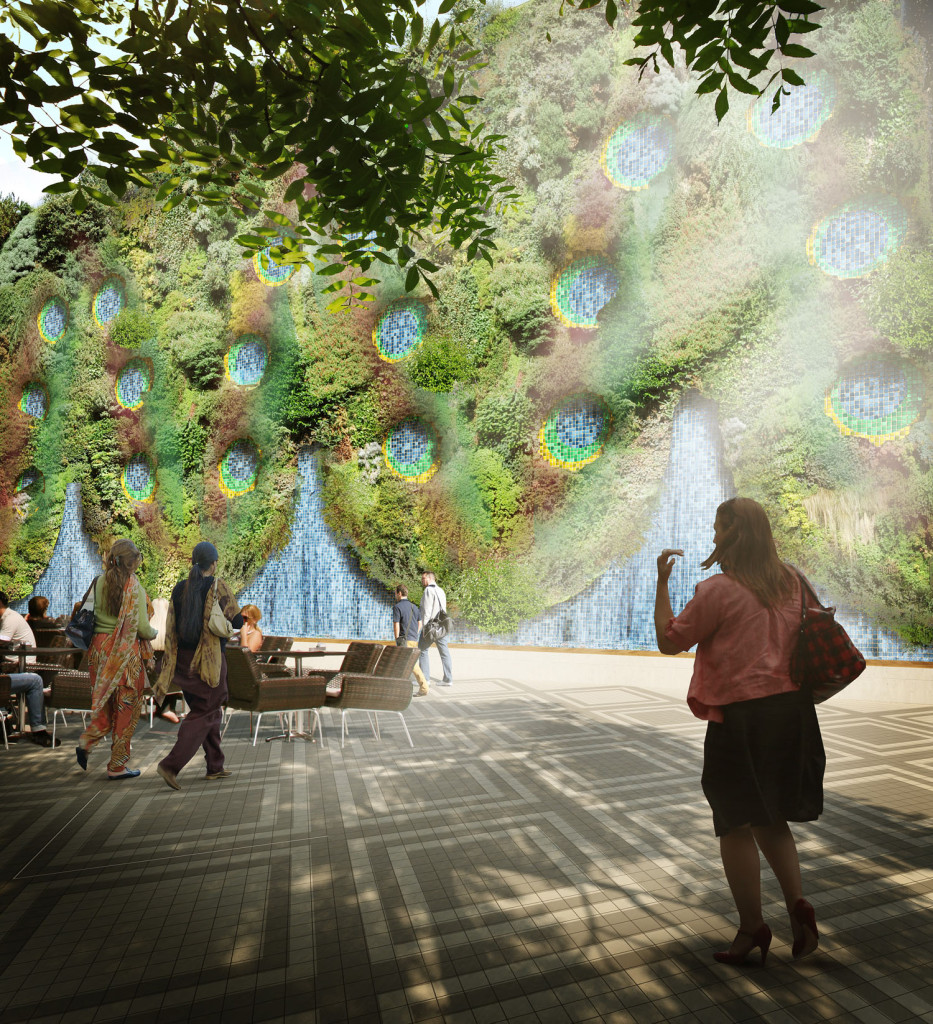 Noida City Center, Delhi – the 152-acre smart and connected city with over 40m sq.ft. of mixed-use developable area.
Communities thrive by celebrating what makes a place unique and building upon its organic strengths such as dynamism, diversity, cultural exchange, creativity and human interconnectivity. Placemaking in the Indian cityscape requires an increasingly multi-disciplinary response; we need to continue to improve our ability to anticipate change, build in flexibility and adaptability in our designs, mitigate climate change, and create healthy places for people to live and celebrate life.