Thinking locally about agriculture
There is a perception that agriculture is something that typically occurs a long way from our cities and towns. In many cases the concepts of urban and rural activities seem quite separate and usually incompatible.
Here in Queensland, Australia, agriculture is one of the 'Four Pillars' of the state economy.
Both industry and state government want to see the agricultural sector and regional economies flourish, with targets for Queensland to become Asia's food bowl by "doubling food production by 2040" seen as the key vision.
However, in a context of increasing costs, declining farm gate prices, and fewer young people entering farming, it would seem unwise to try and "double food production" by doing more of the same and only investing in large-scale agricultural industries.
Do we really comprehend who will be producing our food, how it will be produced or how it will be consumed?
Much of the land at the fringes of our urban areas would appear to be suffering from a slow decline while awaiting seemingly inevitable redevelopment. As parcels come forward for development, often sporadically, there is an uneasy conflict between the incoming urban life-stylers and the traditional farming communities that remain.
There are many leading examples which can help guide Australia's approach to developing alternative agricultural systems and more local food systems. Seattle, Detroit, New York, London, Tokyo and Melbourne are cities that share similarities in terms of government frameworks, political structures, and aspects of demography. What is clear from all these cities is that alternative agriculture – and in particular urban farming and peri-urban agricultural diversification – is more than just some romantic notion of local food, but rather a contributor to each city's daily food requirements.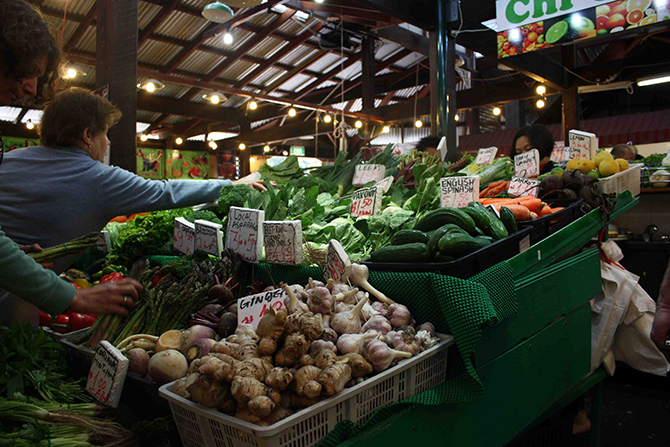 If Queensland is to achieve its target of doubling food production by 2040, it will need to establish a legacy and position agriculture as a vital and integrated feature of our urban environments, offering social, economic and health benefits.
Alternative but complementary production, supply and distribution methods need to be considered. We need to seriously consider the role that urban and peri-urban areas can play in achieving goals for food production.
There also needs to be a debate around the values we place upon our remaining rural areas close to the urban fringe. An increased emphasis must be placed on the social, environmental and economic contributions that existing rural areas make to our urban environments, and how these contributions can continue in conjunction with urbanisation. We need to be more creative about how those core attributes are retained as part of future urban expansion.
While agriculture may not be a critical issue for planners at the moment, the development of a more integrated and diverse agriculture system is fundamental to the implementation of a more sustainable, resilient, healthy and equitable future for all our urban and rural communities. As planners we need to stop largely ignoring local or community-based food systems and start to implement appropriate and reasonable measures to support them.
As planners, we can increase our awareness and knowledge regarding food system issues and become advocates for change in our workplaces. This means challenging our own perceptions of what the agricultural industry might be in order to support sustainable food production in all forms, not just in remote, rural locations. In this manner, we can create a more positive and valued perception of the agricultural industry as a whole.
Dylan Porter is an associate director of planning at AECOM in Queensland, Australia. He will present his paper "Achieving big requires thinking small" at the Planning Institute of Australia 2013 State Conference, in Mackay, from Wednesday 6–Friday 8 November.