2022 Environmental Business Journal and Climate Change Business Journal Awards
Environmental Business International, Inc. and its awards selection committee recently announced winners of the 2022 Business Achievement Awards spanning the environmental and climate change industries. Entries in various categories are submitted to the award programs representing two separate publications: the Environmental Business Journal (EBJ) and the Climate Change Business Journal (CCBJ). Read more about the winning projects submitted by AECOM and on behalf of our clients below and in greater detail at EBJ and CCBJ.
San Dieguito Lagoon Restoration Project
Won by: SANDAG, CalTrans, and San Dieguito River Park Joint Powers Authority
Award: EBJ, Project Merit: Wetland Restoration
AECOM is part of the team advancing this critical wetland mitigation project which will convert former agricultural fields to saltwater wetlands and enhance/maintain the natural flood control channel. It will provide wetland and transitional habitat in coastal San Diego, as well as additional public recreational access. The sustainable ecosystem design prepares for sea-level rise, anticipated flood conditions and provides carbon sequestration benefits (Blue Carbon). This project is also improving community access to trails, eventually connecting with the Coast to Crest trail. AECOM supported this project through preliminary design, environmental review/permitting, and construction.
PFAS Innovation and Collaboration
Won by: AECOM
Award: EBJ, Industry Leadership: PFAS
AECOM internally funds innovation in several PFAS areas.
Performed a voluntary PFAS evaluation of municipal wastewater influent, effluent, and biosolids with nationwide US participation. The study provides insight into the nature of the PFAS loading and potential sources where pretreatment mitigation strategies may be employed.
Self-funded studies of PFAS uptake in plants pursuant to better understanding PFAS behavior in plants and soil.
AECOM sampled PFAS-containing seeps along the banks of a river to characterize the microbial populations including Feammox indicators, which research by Peter Jaffe suggests may degrade PFAS.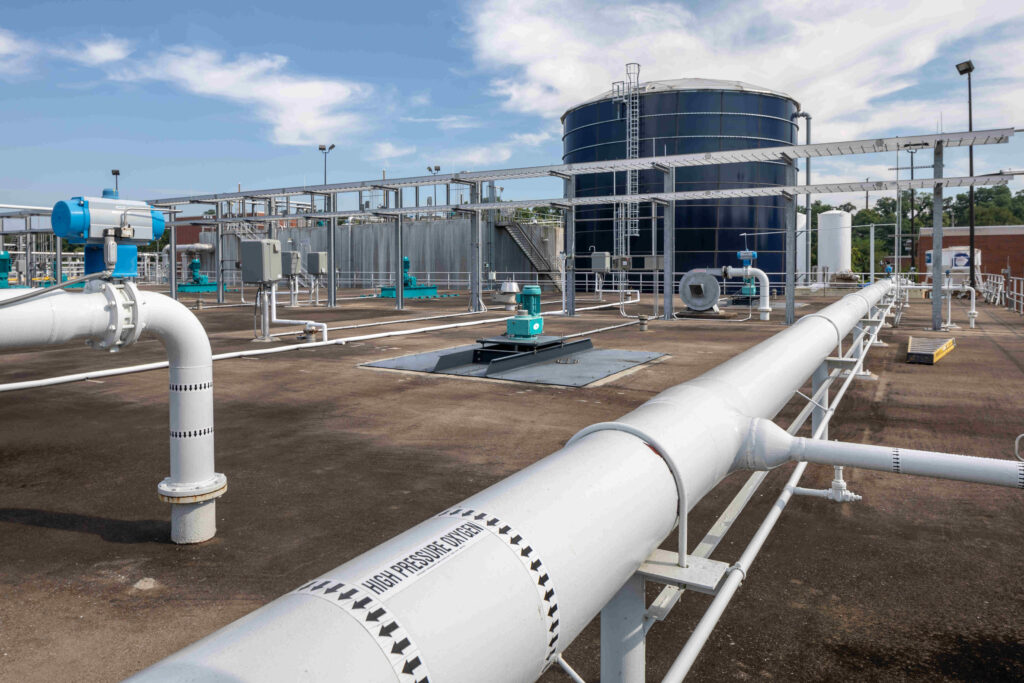 Siemens Energy Carbon Neutral Project
Won by: AECOM
Award: EBJ, Information Technology: Carbon Emissions
As part of Siemens Energy's carbon emission reduction goals, they are combining real estate facility condition audits and sustainable business procedures with proven decarbonization practices for 122 facilities in the Americas. AECOM provided proprietary software, including PlanSpend to gather facility data along with Rosetta and Ocean for carbon calculation and reduction, speeding up reporting and accuracy. Our team performed facility audits, energy evaluations and sustainability assessments. The software output is detailed and includes an internet-accessible facility condition database/dashboards, allowing readily accessible visualization of data and recommendations/options for further sustainability and decarbonization. The project expanded to include design of roof top, ground mount and covered parking photovoltaic cells for manufacturing plants, office and warehouse facilities.
Harmful Algae Biomass Successful Transformation to Crude Oil (Harsha Lake, Ohio Demonstration)
Won by: AECOM
Award: Technology Merit: Demonstration, development, or commercialization of a new technology
AECOM transformed toxic harmful algal blooms into clean, carbon-neutral biocrude at Lake Harsha, Ohio. Algae were collected using the proven Algae Harvesting Hydronucleation Flotation Technology. The recovered algae were then processed using a breakthrough Hydrothermal Liquefaction technology to convert the recovered algae into biocrude. The algal biocrude is almost identical to fossil crude and can be refined using the same processes to create sustainable aviation fuel. The process additionally prevents greenhouse-gas release from decomposing algae. Coupling these novel technologies provides a closed-loop system that can restore our nation's impacted waterways and provide clean energy with virtually no waste.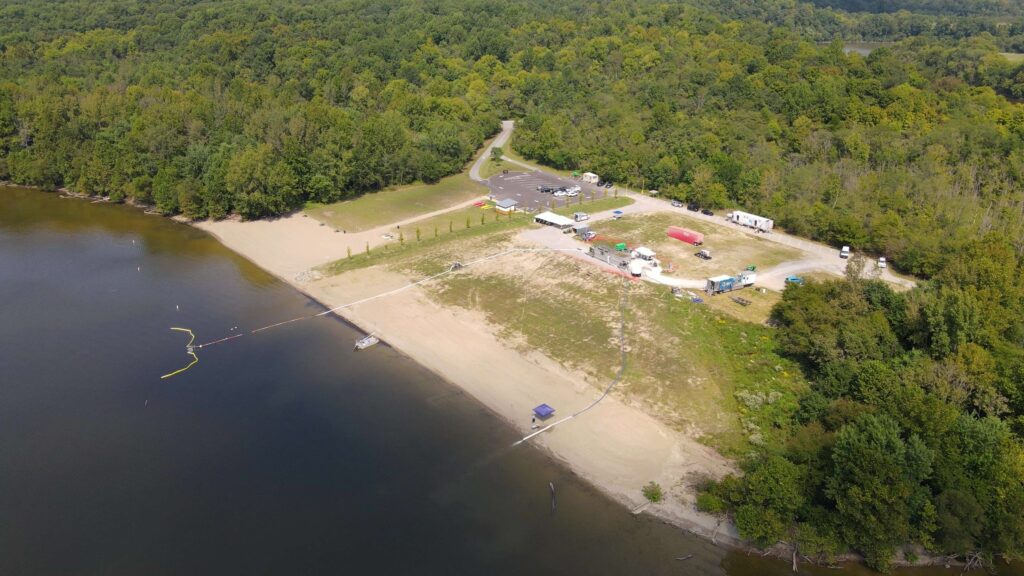 Guizhou Zhengxi Expressway Project ESG Report
Won by: China State Construction International Holdings Limited
Award: EBJ, Industry Leadership: Infrastructure
Guizhou Zhengxi Expressway Project integrated ESG principles into the whole process of planning, design, construction and operation. The project adopted holistic mitigation measures to minimize impact to vulnerable local environment and biodiversity, including 64 percent of bridge and tunnel ratio, environment-oriented route selection, building 14 flyovers and 45 culverts as biological corridors, 100 percent reuse of construction waste topsoil and afforestation activities to offset GHG emissions.
The project shortened the original travel distance from 10 hours to 1.5 hours, creating 20,000 jobs for the local community during peak construction seasons, and stimulating local economic growth.
This was the world's first ESG report published by an expressway construction project.
Gordie Howe International Bridge Environmental Management Program
Won by: Windsor Detroit Bridge Authority (WDBA)
Award: EBJ, Project Merit: Cross-Border EMS
This $5.7 billion project will improve cross-border travel, enable efficient goods and services movement, and create jobs. Once complete, it will be 2.5 kilometres long and 853 metres wide, making it the longest cable-stayed bridge in North America and one of the largest in the world. Working with Bridging North America, AECOM, and the Michigan Department of Transportation, WDBA developed an award-winning, cross-border Environmental Management System that encompasses the bridge, the Canadian and U.S. Ports of Entry and the Michigan I-75 Interchange. It satisfies environmental regulations from Canada, the U.S, Ontario and Michigan, and is among the first public private partnership projects in Canada to achieve ISO Certification.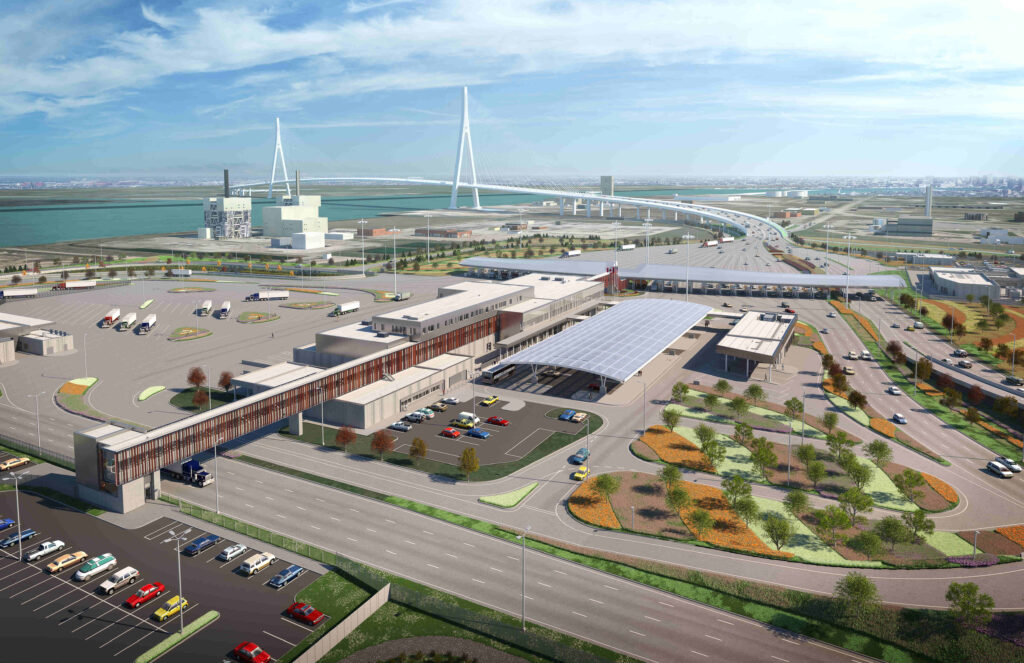 State Pier Heavy-lift Marine Terminal in New London
Won by: Connecticut Port Authority
Award: CCBJ: Project Merit: Offshore Wind Infrastructure
Connecticut Port Authority (CPA) transformed its New London State Pier into a world-class, heavy-lift, climate resilient, marine terminal – North America's first to accommodate marshalling, staging and loadout of massive, offshore-wind components that surpass the Statue of Liberty's height when assembled. This public-private initiative integrates CPA, wind developers, utility and terminal operators. Combining existing rail facilities, it becomes a U.S. east coast offshore-wind network center.
Its resilient, two-berth design and shore-to-ship power addresses carbon reduction. Enhanced berth-pocket capability with adjacent heavy-lift platform accommodates wind-turbine installation vessels like the U.S. Charybdis. Offshore wind projects totaling over 1,700 megawatts commence in spring 2023.
Bureau of Ocean Energy Management Offshore Wind & Hydrogen Study
Won by: AECOM
Award: CCBJ: Project Merit: Renewable Energy
Offshore wind is playing a major role in decarbonizing our energy mix. Using offshore wind to produce hydrogen (H2-OSW) will extend its use to hard-to-decarbonize industrial and commercial applications while also diversifying energy storage. AECOM assisted BOEM in identifying technical challenges in co-siting offshore wind power and hydrogen production on the Outer Continental Shelf (OCS) as well as permitting/regulatory changes needed to advance Hydrogen to store and transport offshore wind energy. AECOM's final report provides recommendations to update existing regulatory guidance for offshore development on the OCS, discusses current trends/opportunities for H2-OSW research, and identifies gaps in technical review expertise required.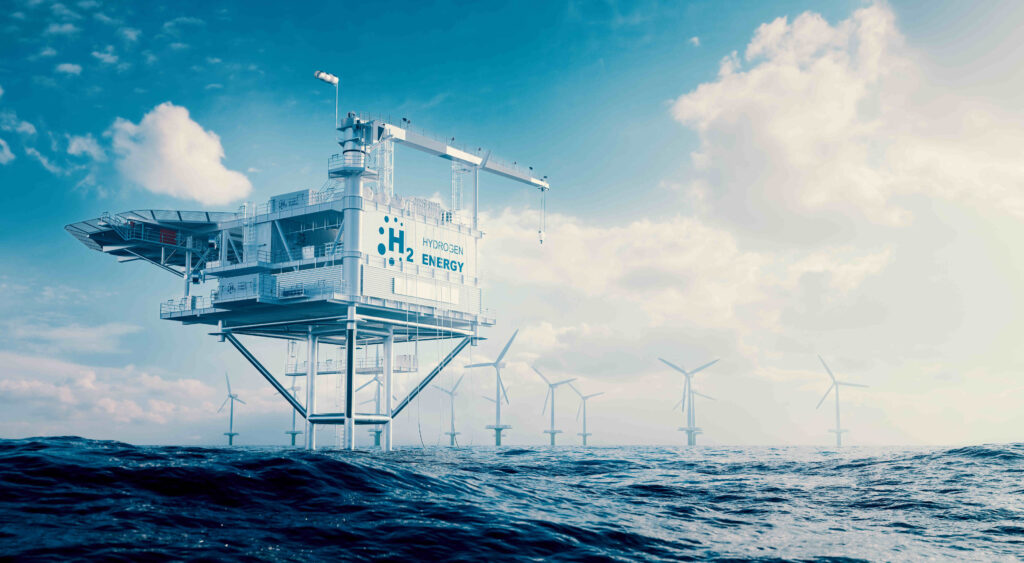 Green Hydrogen and Ammonia Production Facility
Won by: ATOME
Award: CCBJ: Project Merit: Green Hydrogen
AECOM is supporting ATOME as owner's engineer in developing a green hydrogen and ammonia production facility in Paraguay. As almost all ammonia production derives from fossil fuels and is used to make fertilizer, this new facility will make great strides in helping to decarbonize the agricultural sector. The project aims to have the largest green ammonia facility in Latin America operational by 2025 followed by phase 2 in 2027 – supplied by renewable energy.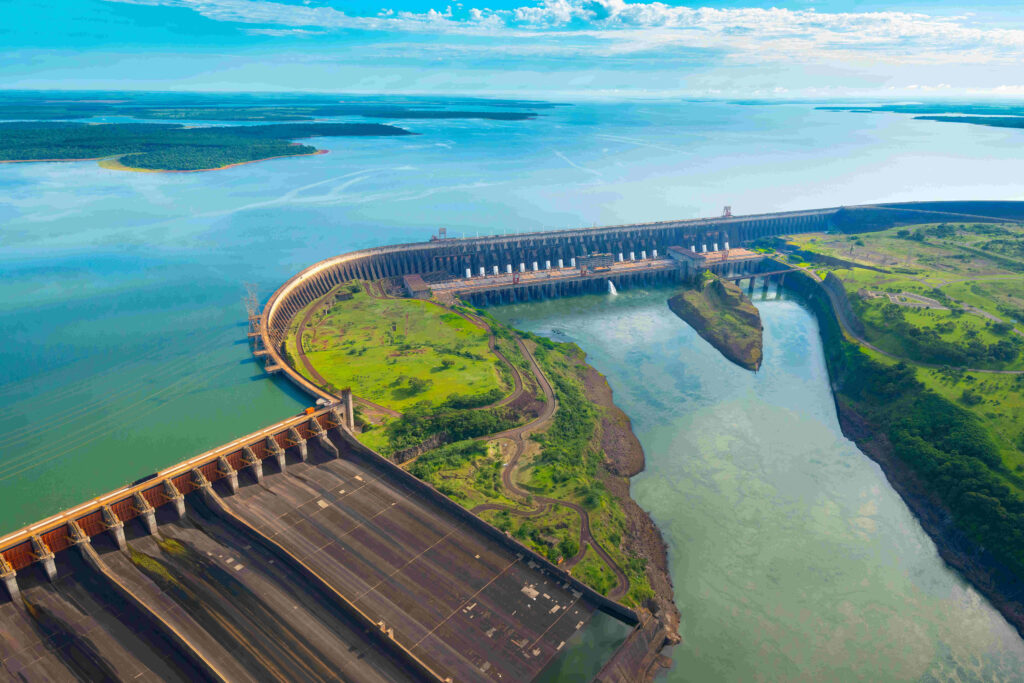 Resilient Reefs Initiative
Won by: Great Barrier Reef Foundation (AECOM, Reef Resilience Network, The Nature Conservancy, Columbia GSAPP, Resilient Cities Catalyst, Australian Government, UNESCO, and the BHP Foundation)
Award: CCBJ: Project Merit: Reef Conservation
The unique Resilient Reefs Initiative (RRI) is a transferable model designed to build the resilience of coral reefs and communities that depend on them.
Globally, 75 percent of coral reefs are under threat from climate change and human stresses. The RRI will help five critically important UNESCO World Heritage-listed coral reefs in Australia, New Caledonia, Palau, and Belize. Healthy reefs protect coastlines from storms/erosion, contributing an estimated $10 trillion in ecosystem services.
This pilot program is providing resources, connections, and technical expertise focused on building concrete and lasting solutions. RRI partners are also working with reef managers to institutionalize resilience planning, empowering reef communities to take local action, and fostering a global network of reef resilience leaders.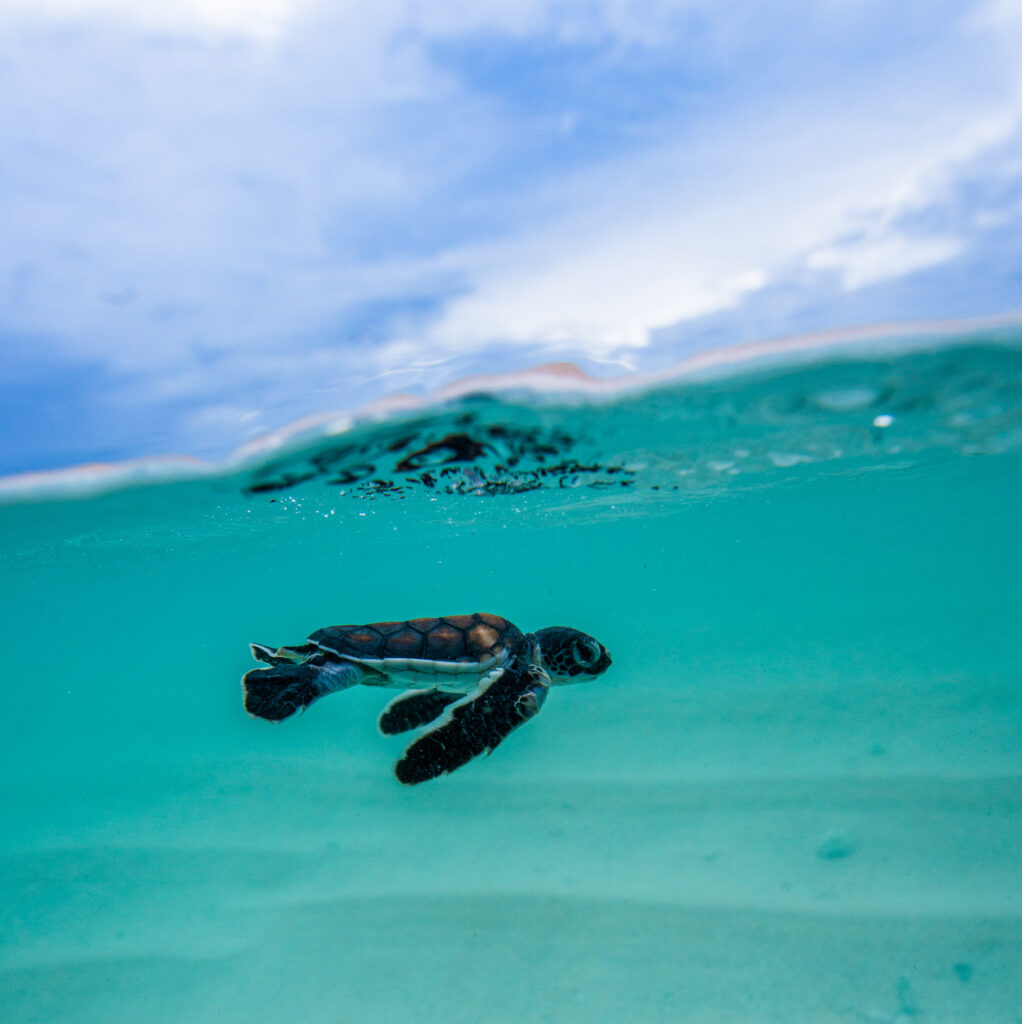 Greater Toronto Airport Environmental Master Plan
Won by: Greater Toronto Airports Authority
Award: CCBJ: Project Merit: Airport Sustainability
The Greater Toronto Airports Authority (GTAA) manages and operates Toronto Pearson International Airport, Canada's largest airport. The GTAA is developing a long-term environmental master plan focusing on: climate change, carbon neutrality and emissions, strategic energy use, water management, natural environment, and waste management. AECOM is assisting with high-level capital projects and operational changes by conducting associated baseline assessments; overseeing peer review and analysis of current strategies; identifying priority areas and related goals; preparing cost/benefit analysis; and recommending systems to monitor/communicate performance. The International Aviation Waste Management Association is collaborating on the waste management plan, and GeoProcess Research Associates is supporting the natural environment management plan.
Argonne National Lab Decarbonization Roadmap
Won by: AECOM
Award: CCBJ: Industry Leadership: Decarbonization Roadmap
Argonne National Laboratories foresaw the new Biden administration's prioritization of driving the U.S. toward net-zero emissions by 2050, and in the first few days of the new Administration, commissioned AECOM to develop a preliminary "Decarbonization Roadmap." Within six weeks, the Secretary of Energy was briefed on Argonne's analysis, leveraging AECOM's Rosetta energy forecasting methodology, showing the prospective impact of planned actions to significantly reduce Scope 1 and 2 GHG usage, increase carbon and pollution-free electricity use, improve energy efficiency and reduce carbon intensity of its infrastructure. Argonne's early leadership showed an approach that has been adopted by other government labs/agencies, utilizing AECOM tools. Early Decarbonization planning led to IIJA-funding for Argonne's waste heat recovery project.