A Parra Matter: driving the transformation of Parramatta Road
Local businesses will benefit from the transformation of the main arterial between Parramatta and Sydney.
Parramatta Road has been the main arterial between Sydney and Parramatta since before motorized traffic. Currently serving more than three million commuters each year, the corridor has become unbearably congested. Businesses have turned their shopfronts away from the road and parking is a fruitless endeavor. But it wasn't always this way, and now the corridor has been added to UrbanGrowth NSW's portfolio of major urban transformations, we may just see its renaissance.
Transforming Sydney
Urban renewals, regenerations, revitalization, and now transformations…while the nomenclature has undergone a series of makeovers, the concept remains the same – revitalizing Sydney's underutilized assets to resolve the paradox between proximity and livability.
With 1.6 million extra Sydneysiders expected by 2031, we can no longer rely on urban sprawl to accommodate Sydney's rapid growth. In fact, in a recent and rather bold statement, Rob Stokes, NSW Planning Minister, has declared 'urban sprawl is over – Sydney is too big to allow commuting to continue.'
In support of this idea, the State Government is re-energizing the areas closer to our city centre and creating local jobs away from the CBD. This isn't lip service either – there is $139 billion currently invested in infrastructure, urban renewal and growth centres.
Leading these projects is UrbanGrowth NSW, the NSW Government's urban transformation delivery organization. They've been tasked with representing the varying agendas of the public and private sectors, as well as the people of Sydney, and priming these new precincts for development.
It's been an exciting time for AECOM's 'precinct people', who are proud to have become key contributors in many of these transformations. These include the renewal of waterfront developments like the Bays Precinct; creation of vibrant new urban environments in the manner of Green Square Town Centre; and repurposing of major transport corridors, such as Central to Eveleigh and Parramatta Road.
The Vision for Parramatta Road
Parramatta Road connects Sydney with one of NSW's key growth hubs, Parramatta. The artery wasn't always a peak hour parking lot for commuters, home to run-down shopfronts and an unappealing streetscape. Until the 1950s, trams occupied the road, fostering a legacy culture of hop-on, hop-off recreational travel.
UrbanGrowth NSW's vision is to 'transform Parramatta Road from a hostile, clogged artery to a spine of commerce and community activity', with an efficient transport network, local jobs and higher-density housing. Detailing 40,000 new planned dwellings for 70,000 more people, along with 22,000 additional jobs, their Draft Parramatta Road Urban Transformation Strategy has provided a newfound confidence that the corridor will be able to accommodate the population growth expected in the area.
The strategy document is a 30 year plan, taking a long-term view to retaining the area's 'diverse and distinctive identity while delivering major housing and employment areas.' It is hoped that this transformation project will start to see the road return to the better days as a community hub, welcoming 70,000 new people into the area.
Descending on these new growth precincts will be the city dwellers willing to trade floor space for CBD proximity and improved public amenity – the type of people who would sacrifice their backyard so long as there is a park nearby, or forego a large entertaining area if there are restaurants within walking distance. This will guide more people into the public domain, fostering a vibrant atmosphere of community and activity, while preserving the culture and heritage of the area.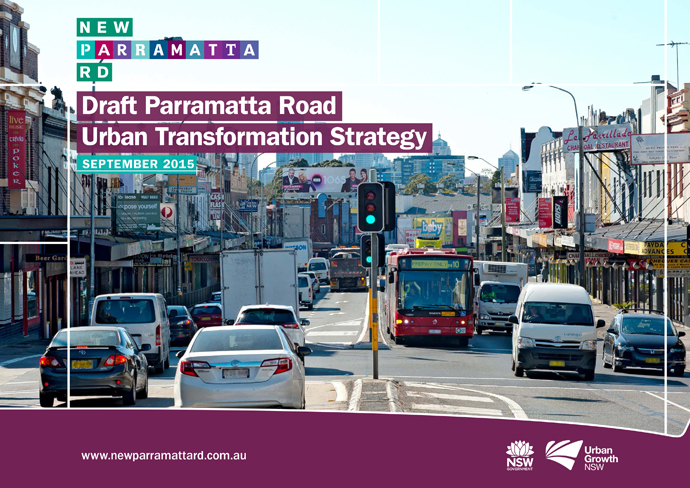 The strategy document is a 30 year plan, taking a long-term view to retaining the identity of the area while delivering major housing and employment areas.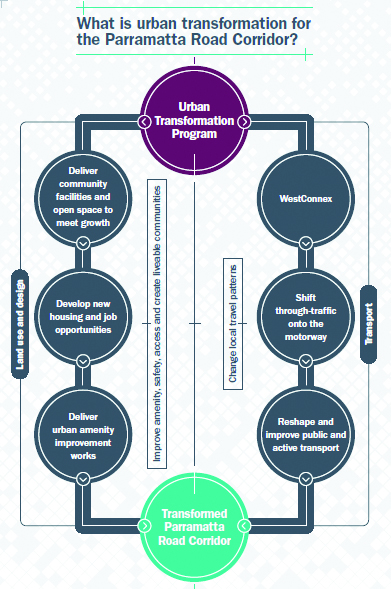 The challenges
With such increased community activity, will we be able to resolve such deep-set congestion issues on this main artery in time? This is one of the challenges facing this large scale transformation.
With upgrades flagged for eight precincts along the corridor, including the introduction of high density housing, it's difficult to grasp just how all these new residents will move around without putting increased pressure on an already congested road.
WestConnex will be part of this solution, redirecting some of the commuters away from Parramatta road. Travellers of all types, however, will continue to rely on sections of Parramatta Road, as even north-south travelers struggle to cross the road directly.
AECOM is committed to being a part of the solution, working with UrbanGrowth to identify viable options for public transport. 'Local jobs and a strong public transport network are the key solutions to the commuter congestion problem' AECOM Transport Advisory Director Andy Yung commented 'with the anticipated population increase, as well as the significance of the project, it is very important that we find the right public transport solution. We also need to consider that the changing demographics of the area will mean different travel behaviour, such as lower car ownership. On top of this, if jobs and other support services can be created in the local area, this will help to relieve traffic pressure in peak hours.'
Stakeholder engagement poses a key challenge for UrbanGrowth NSW. The sheer scale of the transformation sees the project span 10 local government areas. UrbanGrowth NSW is working with these councils to further develop the strategy, having formalized memoranda of understandings with nine councils. Add developers, the community and government agencies into the mix, and that's a lot of stakeholders to keep happy!
'UrbanGrowth NSW is very good at engaging with stakeholders and the community,' said Mr Yung. It's difficult to argue – consultation on Parramatta Road to date has involved over 150 stakeholder meetings, 700 survey responses and over 1000 comments from community members, and feedback is still being accepted online, by mail and at community events. How this feedback is integrated into the final strategy will be paramount.
Parramatta Road is currently highly congested.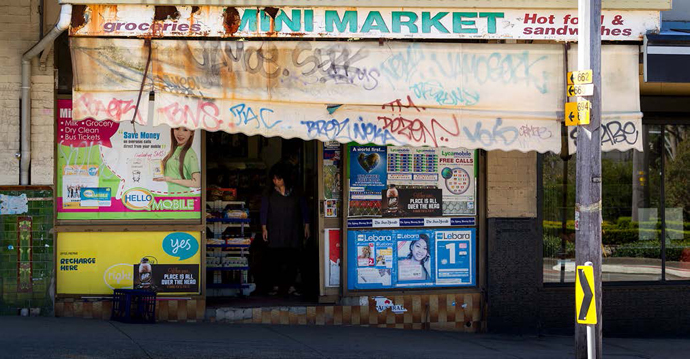 Many businesses have suffered from the extreme congestion and lack of parking.
Looking back to look forward
As the Parramatta Road Urban Transformation is still in its inception stages, completed International projects can provide insights into creating liveable road corridors. The Dublin Port Tunnel, and Calle 30 have demonstrated how road upgrades have catalysed urban regeneration, providing capacity for new homes, new jobs, extra people and more public spaces.
The success of these projects, along with the integrated planning approach being taken, gives us an optimistic outlook for one of Sydney's most important arterial roads.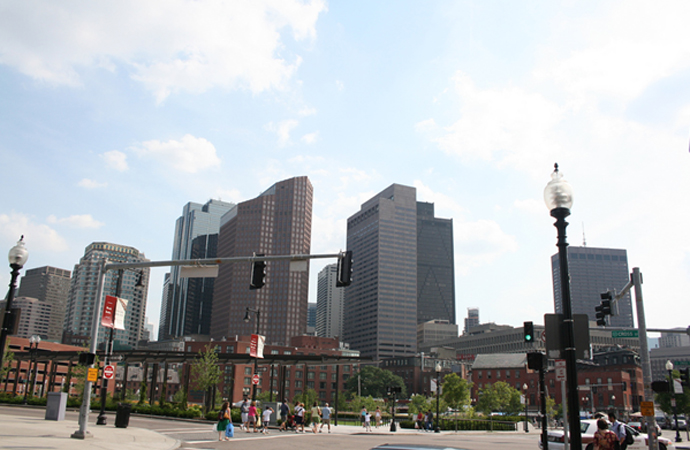 Boston's 'Big Dig', a similar transformation project, saw the replacement of an elevated freeway with the Rose Kennedy Greenway. This created a wonderful city street connection between downtown Boston and the North End.
A long term commitment
Mr Yung emphasised that the project is a huge and long-term commitment to tackle.
'In successfully delivering this project, a coordinated and holistic, stakeholder-centric approach to intervention is required – urban design under a proper framework, local social infrastructure, and of course a public transport system that will cater to the future community in a sustainable way.'
'We look forward to bringing our expertise to the project and making a difference to the way the Parramatta Road precinct contributes to the social and economic wellbeing of its residents.'
Read more at aecom.com/seeingmore and continue the conversation online #seeingmore

Andy Yung (Andy.Yung@aecom.com) is an Associate Director in Transport Advisory with fifteen years experience in transport planning and traffic modelling.