Competitive territory: are our most important urban projects stuck in limbo?
A render of what the proposed E-Gate project could look like, created by the AECOM team.
Our cities are growing, and need to house more and more people. The successful planning and delivery of city-shaping projects is critical to delivering that growth in the right way.
Projects that will change the face of our major cities (for better or for worse) will involve the redevelopment of the once forgotten industrial areas that now linger in strategically important central locations. These include the highly canvassed E-Gate, and the contentious Fishermen's Bend in Victoria, and Camellia on the banks of the Parramatta River in New South Wales.
These are often areas of contested space which are not entirely public or private. Because of this, they sit in ownership limbo which often paralyses activity, relegating projects into the 'too hard' box.
The common denominator of most growth precincts is that they involve multiple stakeholders, who generally have their own agendas and opinions on how a place should be shaped. More often than not, an arm-wrestle between these groups ensues, creating tension instead of momentum.
In the past, we have seen major infrastructure decisions made for somewhat spurious reasons, often defined by small groups of people under time pressure or in response to a crisis or a political swing. Equally, in the absence of pressure, we can stall ourselves by becoming overly cautious and losing direction.
The real challenge to the successful growth of our cities is to gather disparate decision-makers and create a common understanding on what aspirations can be achieved in these precincts.
Articulating the opportunity
The key to establishing a common vision is to better articulate the opportunities that a particular project can enable. That way a parallel series of informed conversations can take place between the stakeholder groups.
These opportunities must be clear and transparent – projects that become reliant on a loose business case or falls prey to politics, can lose direction and divide its support group.
It sounds so simple, yet proves difficult on important large scale projects.
It's equally important for the public to have a strong voice in the places where they will live and work. For this to happen, we need to socialize discourse on these city-shaping projects. Too often the interested and engaged public are misinformed – without their considered feedback; we cannot effectively lead a project that serves the people of the city.
Bringing the fun back into city-making
By finding more creative ways to engage with a diverse stakeholder group, we can change what is often seen as a long-winded and arduous consultation process, into a fun and inspiring process of dialogue. The increasing accessibility of technology such as interactive maps, social media and mobile applications can enable new forms of engagement to steer the planning and design of projects. Not only can this help prevent a tug of war between various industry stakeholder groups, but it can help to meaningfully educate the public about how cities are shaped, and the benefits and costs that ensue.
Making complex projects simpler
We recently experienced how technology can achieve better engagement in urban design issues, by putting some software of our own to good use at 'Reconnecting Sydney', an event held during Sydney's Vivid festival. The event was about the potential for technology to connect people and enhance the mobility of Sydney.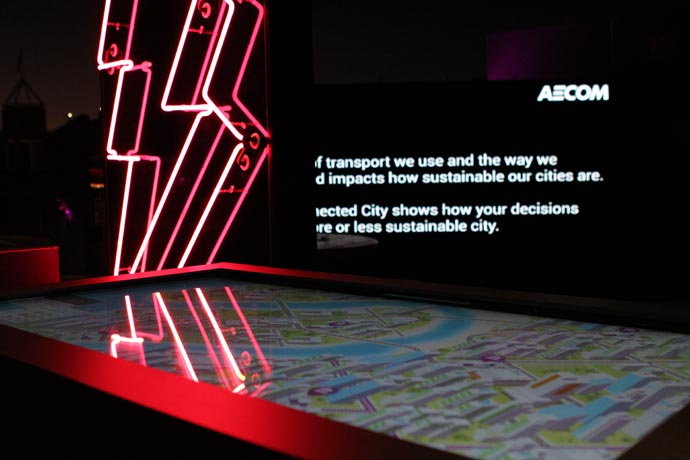 At Vivid festival, audience members used AECOM software to build their own virtual city.
Using data drawn from AECOM's Sustainable Systems Integration Model (SSIM), audience members were able to build their own 'Reconnected City' with an interactive city simulation. Players were challenged to improve traffic congestion in a virtual city while keeping other key metrics like capital costs, water and energy consumption in balance.
The benefit here is that SSIM enabled the user to evaluate the myriad of available alternatives for balancing social, environmental and economic priorities and impacts, while ensuring a sound assessment of costs and benefits. The power of the software to balance and understand the options and expectations of stakeholders in the bigger context of how cities need to function is phenomenal.
It's amazing how a project can be enhanced by bringing clarity to complex problems, helping to create a shared vision among stakeholders as a result. When there is a truly shared vision with supporting principles and actions, the next steps should be reasonably understood by all stakeholders.
By creating platforms such as SSIM, which can be applied to projects of varying scale – from a single building to master plans for large communities, we can really help to pull complex projects into focus. Better still, why don't we leverage large public events such as Vivid more often, to enable better consultation and improved efficiency in collaboration. Then we best position ourselves to successfully plan, develop and shape the cities of the future.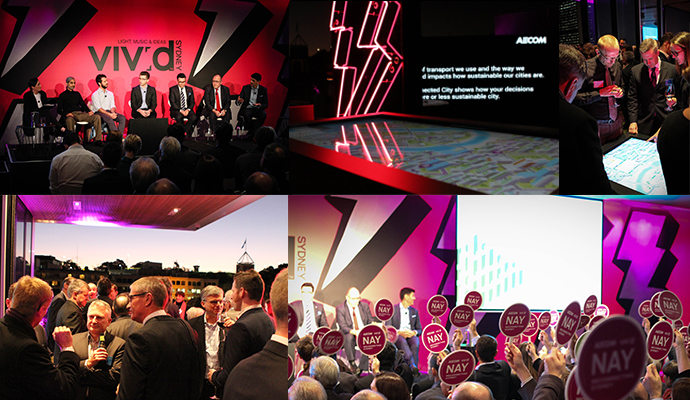 AECOM team members participating in Vivid festival in Sydney.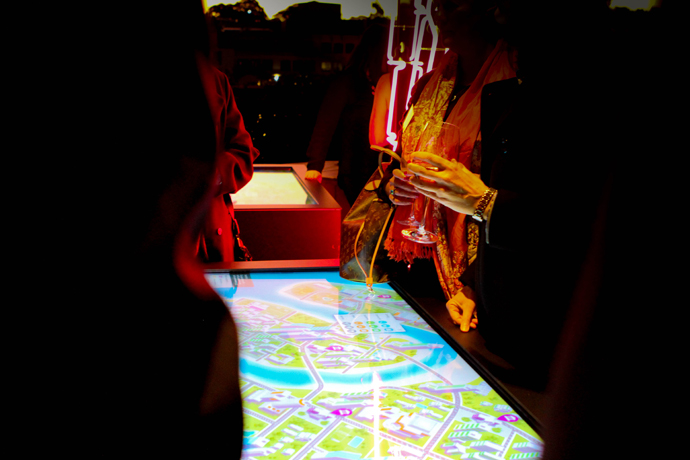 AECOM team members participating in Vivid festival in Sydney.
Read more at aecom.com/seeingmore and continue the conversation online #seeingmore

David Barnard is a Technical Director, leading AECOM's Urban Design practice in Australia & New Zealand, based in Sydney.

Tim O'Loan is the Design Practice Leader at AECOM in Australia and New Zealand, based in Melbourne.