Collectively working toward a common purpose
In 2013, AECOM's Australia and New Zealand business partnered with fledgling social business Pollinate Energy to help eradicate energy poverty in India. Through Pollinate Energy's Professionals Fellowship Program, AECOM has sponsored places each year for employees to support the organization's work of promoting safer, more affordable, clean-energy solutions for India's urban slum communities. The following blog is part of a series highlighting the work of this year's program participants.
Today is day four of the Pollinate Energy Professionals Fellowship Program, and what a roller coaster ride it has been! The excitement kicked in when I first walked into the Pollinate hub and looked at the map of India on the wall and thought to myself, "I'm in India," home to one of the oldest civilizations and more than a billion people.
Since, it has been a journey filled with highs and lows, peaking with our temporary slum community visit yesterday where we performed our first impact assessment survey with the customers who had purchased Pollinate products. This consisted of learning demographic information and people's satisfaction level with the products, as well as identifying any potential product improvements or customer requirements.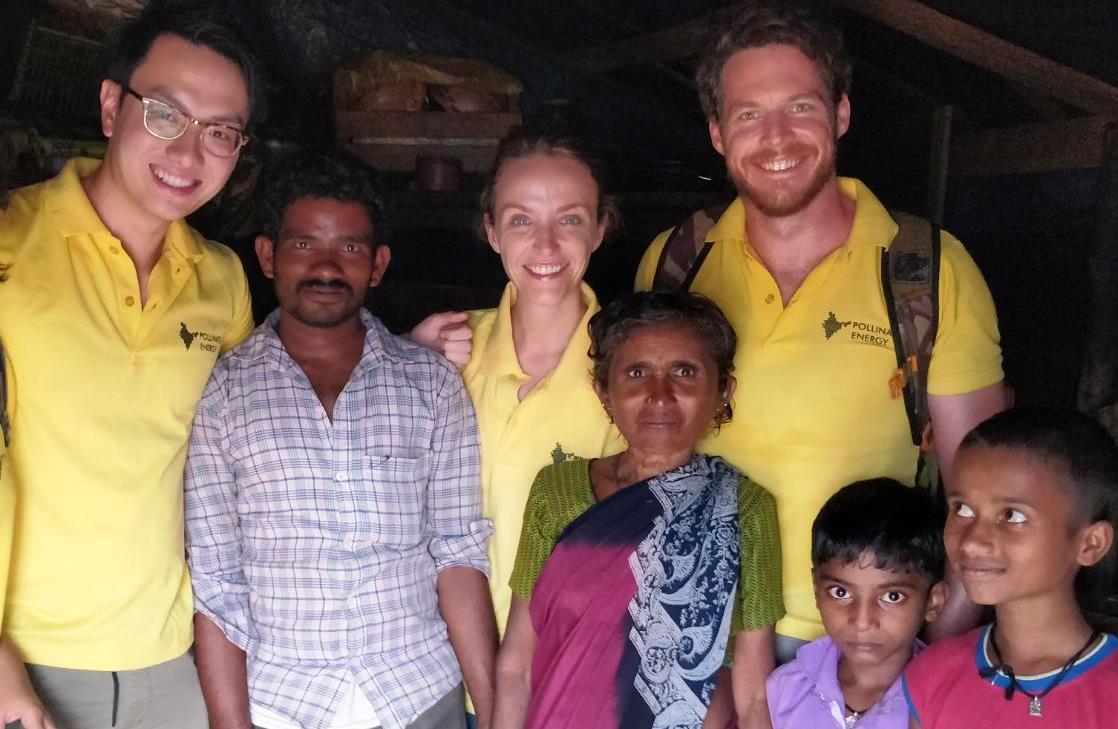 I enjoyed interacting with the community, and it was very uplifting to see users of the products happy with them, even treating us to mango juice after the survey. Experiencing this generosity and seeing the tangible effects of solar lanterns, improved cookstoves, solar fans and water filters further reinforced what was discussed during the program inductions — that the people living in these communities do not see themselves as poor, but rather striving toward a better life, and making the most of the journey there.
Another highlight of the program was coming back to the "hive" after our community visits; although everybody was visibly exhausted and it was late in the evening, all the Pollinate fellows were filled with additional fervour for the mission. From discussing potential ideas to improve the efficiency of our surveys and community visits to sharing personal experiences — even boasting about the number of interviews accomplished — it was an exhilarating environment, reminiscent of a beehive collectively working toward a common purpose.
While only part way through this program, I'm very excited to see what else is in store for me, as it has already been a life-changing experience. All impressions I previously had about India and poverty have already been overwhelmed from the two slum community visits, and I'm sure my awareness of these issues will continue to develop as this program progresses further.