Improved traveler experience: The epicenter of airport innovation
For this year's Infrastructure Week, May 13-20, we are sharing insight from our leaders and employees that examine how the infrastructure choices we make today will shape our future. Follow the conversation on our blog and on social media as we #BuildForTomorrow.
Airports are at the cross-roads of the infrastructure world. They have roads, highways, bridges, tunnels, terminals and, of course, runways. Airports are often a traveler's opening and closing experiences with a city and in some cases, make a first and lasting impression. They are often the economic hub which drives cargo and tourism in a region. According to the International Air Transport Association (IATA), global scheduled passenger flight numbers are forecast to top four billion for the first time this year with anticipated revenues for commercial airlines of almost $750 billion. Assisting our clients in preparing for this increasing demand while adjusting to rapid changes in transportation technology, is both challenging and rewarding.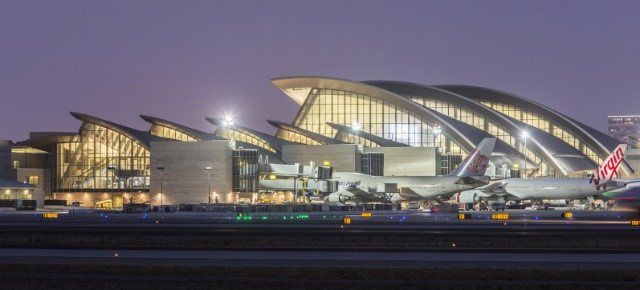 At AECOM, we're focused on all aspects of airport innovation which can improve the traveler experience, create a safe and sustainable environment, and drive economic opportunity.
Here are a few examples of innovations shaping travelers' experiences in airports:
HyperLuggage
HyperLuggage technology is in the works from a company called Magway. A team out of our UK offices, led by Alex Tosetti, is the sole provider of Architectural & Engineering services to this innovative organization. Magway provides a revolutionary freight distribution and delivery system using highly efficient liner synchronous motors via enclosed HDPE pipes.
Magway plans to use very similar technology to provide point-to-point small load transmission that could move cargo and luggage from airport consolidation centers securely to and from an aircraft. Offering zero emissions, it can reduce surface congestion, provide weather resiliency and improve safety.
A pilot to test Magway in the aviation market is already underway and this technology could revolutionize baggage and cargo transfer at airports in the next decade. The possibility of extending airport trade zones from the runway to distribution centers many miles away is exciting.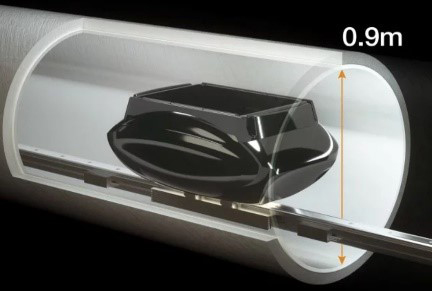 Connected and Automated Vehicles
Connected and automated vehicles (CV/AV) are changing the transportation landscape, including airports. AECOM is working to leverage technology we planned, tested and deployed in Minnesota during the Super Bowl, and in the UK and Dubai, which will change ground transportation at airports.
The shuttle pictured here from our partner EasyMile has no steering wheel and operates bi-directionally. It operates fully automated using several different techniques to understand its environment. Aviation market use cases include transport between car parks and terminals and transportation for staff, VIPs, luggage, freight and catering movement.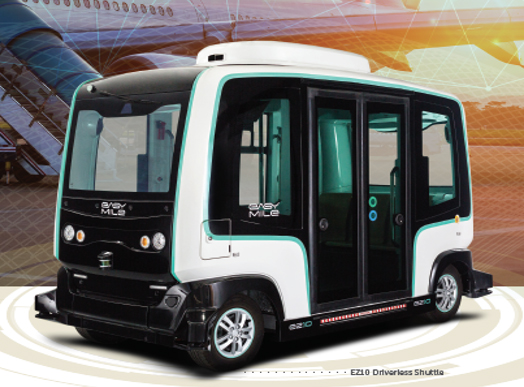 Suzanne Murtha, our Connected and Automated Technologies lead, is working with technologies developed in the military sector to connect and automate airfield vehicles including tugs, refuelers, snow and deicing equipment.
Not only do we design and construct some of the world's most iconic airports, but these examples show how strength of diversity allows us to leverage technology innovations across infrastructure sectors.
Experience from our worldwide hyperloop initiatives inspires us to think creatively about small-load airport use cases. Our experience with CV/AV shuttles tested on the icy streets of Minneapolis help us innovate for safe and effortless passenger experience at an airport near you. It is an exciting time to be working in aviation and witnessing how innovation is the driving force towards a more seamless, efficient travel experience.