Healthier, more sustainable buildings
While buildings traditionally provide comfort and protection from external threats, we are discovering health risks associated with our internal environments. With people now spending 90 percent of time indoors, it is evident that we must design, construct and operate buildings that are both sustainable and healthy.
The criteria in new standards like WELL and Fitwel have shifted the definition of good practice, which also means that occupants will adopt a new baseline expectation. The increasing availability of affordable monitoring equipment and wearable technology allows occupants to be aware of their internal environments and empowers them to challenge organisations on the quality of internal spaces, in addition to taking personal steps to tracking movement, diet and limiting screen time.
While many requirements in WELL align to beneficial performance outcomes and best practice, other components of the standard introduce challenges to quantify or judge criteria as being met, for example beauty and design or biophilia. Sections of the standard related to nourishment and food choice, while carrying arguable heath advantages, are intrinsically tied to cultural cues and norms.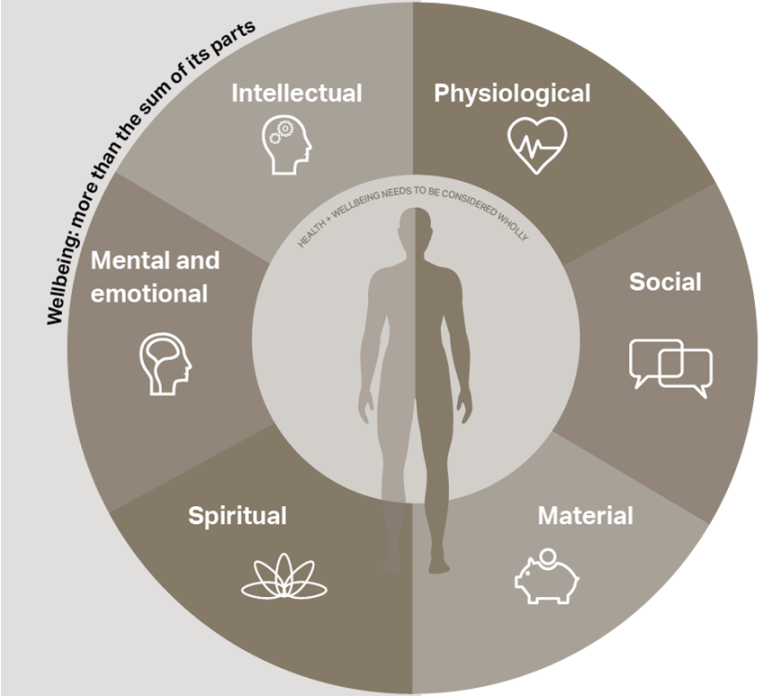 Influencing some of these more normative issues can seem uncomfortable at first, but it does create opportunities to connect design decisions to building operational protocol and provides a feedback loop on how the building will perform and be perceived by occupants. For example, considering how the space will be cleaned and what cleaning products to use is, at first glance, not a glamorous topic, but it can inform design decisions and will ultimately have a large impact on air quality within the space. Copper finishes contain natural antimicrobial materials and will require less sanitisation in operation, which in turn decreases the chance of air pollutants entering the space from cleaning products. This exercise is also reflective at the individual level by considering purchasing decisions and the impact on the larger market. Having reviewed all the ingredients that go into a typical bathroom soap (it's a scary list), might make you consider organic alternatives.
Being recently confronted with renovation in my apartment building — and the air quality, dust, noise and disruption that comes with it — drove home the message of wellbeing and occupant comfort. It is important to consider and integrate new criteria into how we approach green building. The trend toward people-focused design will only grow; the challenge will be to ensure that the larger wellbeing principles are embraced by the market to become standard best practice and inclusive for all, not merely a lucky few who can live and work in healthy and sustainable buildings and communities.