Imagine a brand new 1,400-foot office tower in New York City. Imagine it's adjacent to Grand Central Terminal, one of the busiest train stations in the world. Imagine it has column-free open floor plans and soaring ceilings. For over a year, AECOM Tishman's vertical construction experts have been hard at work making this a reality.
Tunneling through challenges
One Vanderbilt is directly above a web of railroad tunnels, making it the city's best connected building to public transit.
Also taking up space in the basement is what will become One Vanderbilt's nontraditional, underground loading dock. In order for trucks to access this loading dock, a huge elevator has to be installed, along with a giant turntable to spin the trucks around in the tight quarters.
The winding train tunnels, combined with space mapped out for the truck elevator, posed a challenge when placing the building's steel framing and columns. Custom box columns were built and fixed around these obstacles. One of these unique box columns starts in the basement and is unbraced from the ground floor to the sixth, allowing the southeast side of the building to be cantilevered. This opens up the pedestrian view of Grand Central from 42nd Street — a view that has been obstructed for nearly a century.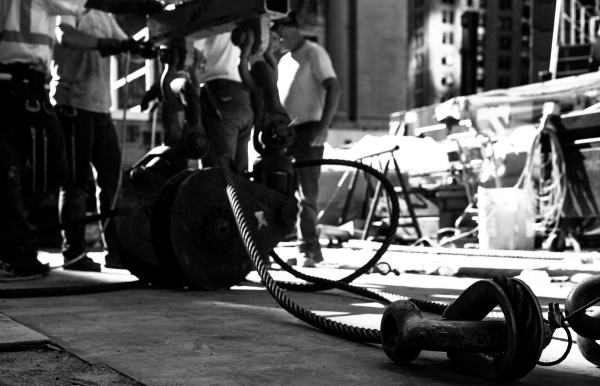 OneDesign for One Vanderbilt
Efficiency in construction leads to cost and time savings. With this in mind, AECOM Tishman's Emerging Technologies team implemented a proprietary coordination process called OneDesign.
Traditional coordination processes allow fabrication of structural steel to move forward without input from large-scale mechanical, electrical and plumbing (MEP) systems. This strictly limits the owner and construction team's ability to make changes that may have financial benefits in the long run.
Instead, OneDesign focuses on coordinating the major MEP systems sooner, allowing for greater flexibility and greater price certainty at the time of the MEP award. By implementing OneDesign at One Vanderbilt, steel erection and MEP coordination began ahead of schedule. It also fostered collaboration between the design and construction teams and prevented the potential for costly field changes.
OneDesign's success is not limited to One Vanderbilt — AECOM Tishman has implemented the process at several iconic projects including the World Trade Center, Hudson Yards and Manhattan West.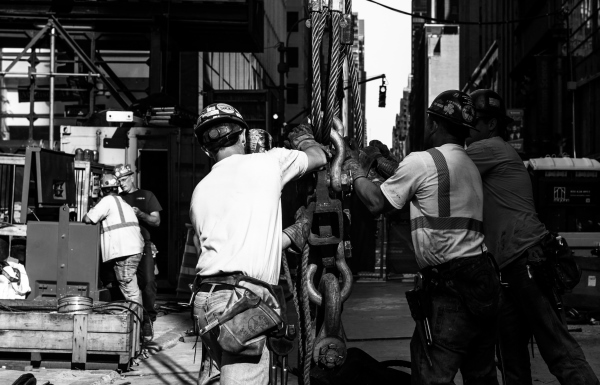 Cementing a place in history
One Vanderbilt's dual steel-framed and reinforced concrete core requires a complex foundation. When it was time to lay this mat-foundation, it was the largest continuous concrete pour in Manhattan's history. Over a span of nineteen hours, five pumps poured 8,438 tons of concrete to lay a mat-foundation that is nine and a half feet deep. It will support One Vanderbilt's nearly 9,000 tons of reinforced concrete and 25,000 tons of steel. You can stack 5,500 elephants on this foundation, and it wouldn't falter.
SL Green imagined One Vanderbilt as New York City's newest icon. AECOM Tishman is proud to deliver.