Collaborating for Female Empowerment
Our #AECOMBlueprint Travel Grant blog series takes us to India, where two of our employees from Australia joined Pollinate Energy's Professional Fellowship program, which supports the organisation's work to promote safer, more affordable, clean-energy solutions for the country's urban slum communities. This is part two of a three-part story.
Last year, Pollinate Energy merged with Nepalese social enterprise Empower Generation. Their missions could not align better – both empowering local entrepreneurs to serve the most marginalised communities by delivering life-changing products and meaningful employment opportunities to people living in poverty, with a strong focus on sustainability.
We were fortunate enough to have the Pollinate Energy and Empower Generation management team visit the 'Hive' for a Q&A panel. After a few challenging days of learning to overcome cross-cultural communication barriers and logistical setbacks, the panel was exactly the inspiration needed to get our project back on track!
Sita Adkihari, Co-Founder and Director of Empower Generation, discussed how they have empowered local Nepalese women by providing opportunities for entrepreneurship through selling products such as solar lights and sanitary pads. The organization firmly believes that women are the best investment and strongest catalyst for change, because they will invest profit into their families' and communities' future when given an opportunity to earn meaningful income.
I've seen this first-hand through Pollinate Energy's female entrepreneurs, who are referred to as Suryamukhis (which beautifully translates to "sunflowers"), when the women are in communities forming connections with mothers and families.
One night, after a busy afternoon of slum community visits, we watched the Bollywood hit Pad Man, which tells the true story of social entrepreneur and Padma Shri recipient – Arunachalam Muruganantham. He made it his mission to create and deliver affordable, safe and sustainable sanitary pads to women living in poverty in rural India, and at the same time empowering thousands of female entrepreneurs through his distribution model. It was exciting to see the extraordinary relevance of the film to our work, particularly the very similar female distribution model adopted by Empower Generation! This is a must-watch film, complete with fantastic Bollywood tunes and moves.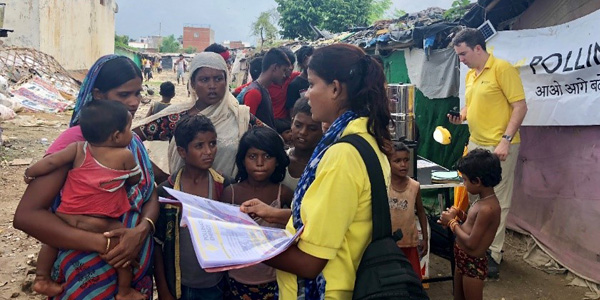 I've often found that the people you meet when travelling are what make the experience so unforgettable, and I was so amazed by the inspiring, innovative and ambitious women I met during this fellowship. From Sita's unequivocal passion and inspirational mission for Pollinate Energy and Empower Generation, to the local women in the slum communities who are striving to make life better for their families, to Shivani Kanodi – Pollinate's Fellowship Manager – who brightens up every day at the 'Hive' with her bubbly energy and positivity. I cannot wait to see what the team achieves next for female empowerment in India and Nepal.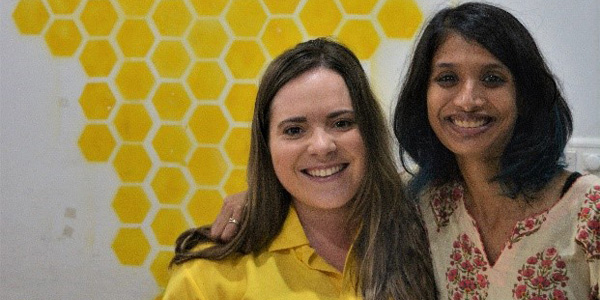 Read more about Amy's work with Pollinate Energy here and learn about her colleague Jack Blackwell's experience here.