Our #AECOMBlueprint Travel Grant blog series takes us to India, where two of our employees from Australia joined Pollinate Energy's Professional Fellowship program, which supports the organisation's work to promote safer, more affordable, clean-energy solutions for the country's urban slum communities. This is part three of a three-part story.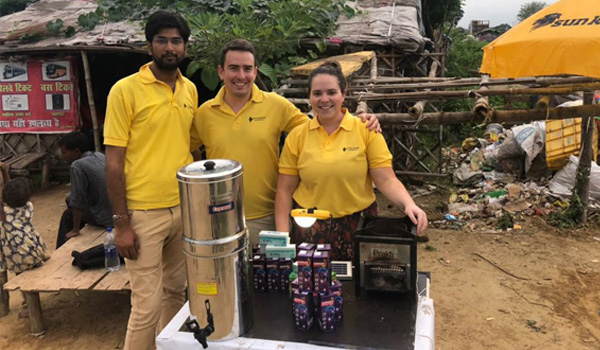 I wanted to take this chance to explain what Amy, Aditya Vikram Singh (our local fellow) and I were trying to achieve working on our Honeycomb (our assigned project for the Fellowship) in the 'Hive' (our living quarters, office and home-base for the Fellowship). A lot of bee-related terminology, I know.
Pollinate Energy is developing a new marketing strategy known as the Mobile Hives, which demonstrate the use of Pollinate's product range in a mini expo in the heart of communities. One of the main goals of the Mobile Hives is to showcase Pollinate's non-solar products, which are too heavy and bulky for the Pollinators (Pollinate Energy's local Indian employees that sell the products direct to the community members) to carry around in their backpacks.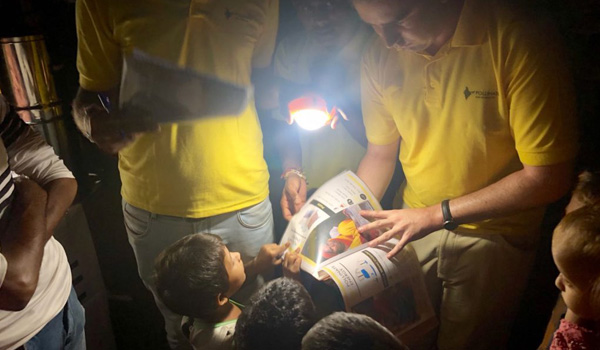 Our main task for our Honeycomb was to develop a "Mobile Hive Success and Impact Tracker" to keep an accurate record of the specifics of Mobile Hive events and anything that might influence their effectiveness, from the products that are being tested, to the weather and time of day. At the same time as developing this tracker, we trialled a number of different strategies for improvement of the Mobile Hive scheme.
Every day of the program was full of challenges and learning for me. As I've not really spent any decent length of time outside of English-speaking countries, not being able to speak the local languages (most people in Lucknow speak Hindi with a small amount of Udru) was a bit of a shock. Luckily, I had one of two local fellows, Aditya and Faizan, with me most of the time to help translate. We were also learning Hindi basics each morning, which was really helpful. I started to be able to direct my Ola drivers and introduce myself to members of the communities we visited.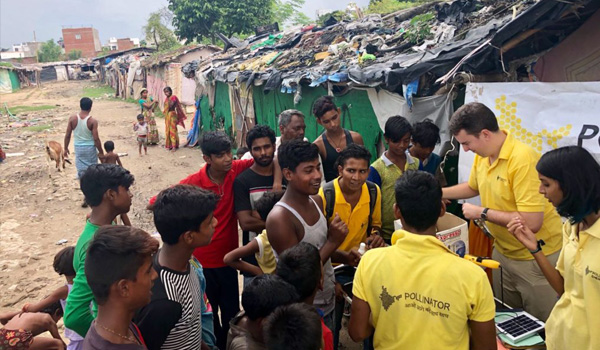 I was also grateful to have a great group of people around me with a world of experience to share. There were eight international fellows, two local fellows, and two city leaders working together to help solve Pollinate Energy's problems. We all got along well together and I really enjoyed collaborating with people from a wide variety of different backgrounds.
It was nice to get stuck into a problem outside of the field of engineering and put my analytical abilities to work in an entirely different context.
As they say in Hindi, "phir milenge!" or "see you later!"