#CoolJobs: Light links everything
When I was young, my family took me to a local theatre in Chongqing, China. I remember feeling this incredible sense of wonder at the shapes of the shadows and illumination onstage, sparking my interest in light. That spark grew, and led me to study architecture at Chongqing University before earning my master's degree in light and lighting from University College London Bartlett School of Architecture.
Light is able to influence how we feel and how we act. It is a critical material for the infrastructure of daily life and is a fundamental feature in our experiences with the world. It's incredibly important because it links our mutual experiences, and as part of my academic training and professional work, I get to reconnect subjective artistic vision with the objective science of light.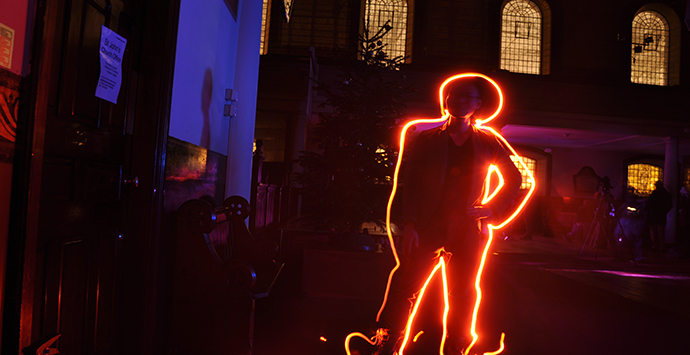 Cehao's creation at the 'Light Graffiti Evening with Michael Bosanko' event in London, U.K., held by Society of Light and Lighting in 2014.
I have now been at AECOM for two years as a lighting designer and photographer, and part of my work involves bridging the gap between architects and engineers. I find that light is taken for granted, generally unnoticed until it's gone, but I enjoy promoting awareness of light and how it can be applied and manipulated to shape our perceptions of the world around us. This career path has allowed me to play an integral part in creating a visual legacy and making amazing spaces that people feel good about being in.
My travels have also provided me with new opportunities to study light. In Germany, a trade show entitled 'Light and Building' broadened my horizons of new technology. In Sweden, I participated in the festival, 'Lights in Alingsas,' working with theatre lighting equipment and setting up real artwork in the public realm. I was deeply touched by the dark sky — devoid of light pollution — at 'Rethink the Night' on Kea Island in Greece.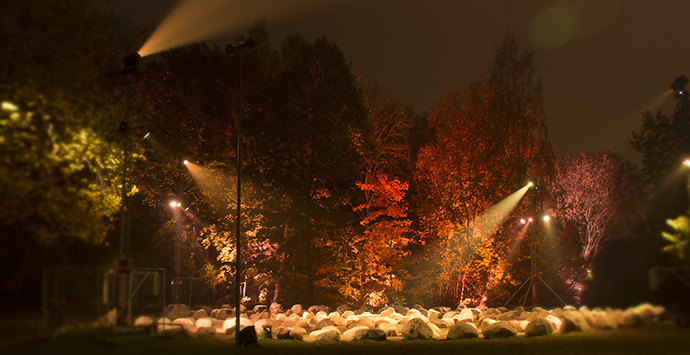 Art installation created by Cehao and his workshop team using dynamic lighting equipment during the 2014 'Lights in Alingsas' in Sweden.
Nature also inspires me with incredible lighting spectacles. Sometimes the simplest thing, like the sun shining through a cloud or the branches of a tree, can be as equally amazing as the northern lights or a bolt of lightning if the concepts behind them are clear. The silhouettes, shadows, reflections and colours of nature continually transmit themselves into my thoughts and projects.
The variety of cultures and experiences within my team has also influenced my growth, both as a designer and as an individual. It is rewarding to be part of such a creative and diverse team that can collaborate to turn ideas for unique visual experiences into reality. Some notable projects I have worked on in the past year include Serpentine Pavilion 2014(shown below), BBC TVC and Chester Zoo Islands (shown below).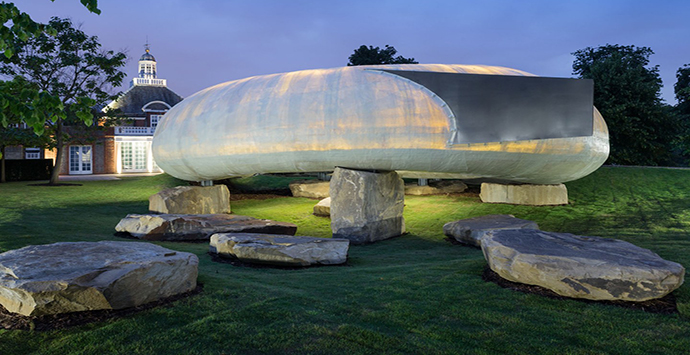 Lighting project that consisted of translucent fibreglass shell backlit with warm white light which provided a soft subtle glow effect after dark created by Cehao's team for the 2014 Serpentine Pavilion in Hyde Park, London, U.K.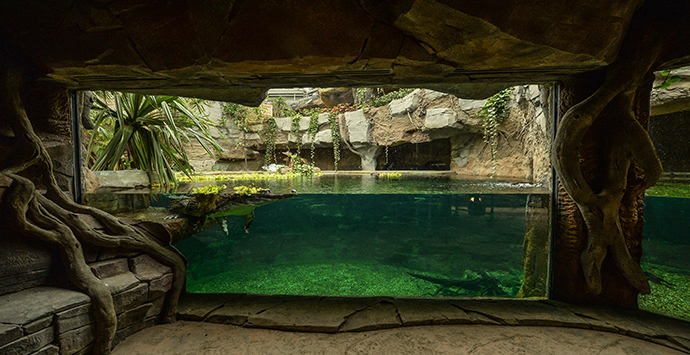 Cehao and his team created an environment that reflects that found on the Islands of the Philippines, Papua New Guinea, Bali and Sumatra, in addition to creating new landscape including mangroves and tropical forests for the Chester Zoo Islands, England, U.K.
I consider my career in lighting design to be a really 'cool job' because it builds on a passion that was instilled in me as a child. I would absolutely recommend this career path to anyone fascinated by light.

Cehao Yu joined AECOM's London office as a lighting designer in 2014. He has over three years of experience as a lighting designer and has worked in many sectors including museums, theatres, leisure, transport, residential, commercial, retail and historic buildings. Yu has a keen interest in developing daylight opportunities in buildings and the integration of artificial lighting as a building material. He loves colour and enjoys taking pictures all over the world.
LinkedIn: Cehao Yu
Twitter: Cehao Yu