Designing and Fundraising for a Women and Children's Center in Kosovo
Prior to the coronavirus pandemic, our Blueprint Travel Grant program supported employees making service-based trips around the world in partnership with charitable organizations. As they return from their journeys, we're following their stories through the #AECOMBlueprint blog series.
A thriving relationship between AECOM and The Ideas Partnership (TIP), a UK registered charity, was built from the humble beginnings of the Ethical Gift Bag Initiative in 2017 (an initiative where AECOM supported charities around the world and, in return, they produced ethical gifts). After receiving donations via the initiative, the founder of One Kosovo and TIP reached out to us and the conversation about future aid blossomed into a potential project. We were asked to design and fundraise for a new sustainable community center for a group of vulnerable women and children in Kosovo.
After being rewarded with a 2019 Blueprint Travel Grant, I assembled a team of 10 and we flew to Kosovo to conduct site-selection review and an initial feasibility study for the center. During the excursion, the team performed public engagement sessions with the local community to identify their needs for the proposed center.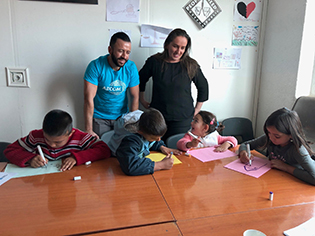 With an emphasis on sustainability, the team presented innovative solutions for the center to the community, such as solar power, which would reduce the overall cost to operate. Bringing in a sense of local personalization to the center, community discussions led to the idea of using recycled bottles as a symbol of the community where livelihoods largely revolve around litter picking.
The team fundraised more than £33,000 via The AECOM Foundation, AECOM's UK-based registered global charity, and developed the conceptual design — pro-bono in collaboration with our partner, Western Williamson Architects. In addition to working and adapting through the uncertainty and unease of COVID-19 lockdown, the expanded team of 20 specialists persevered by volunteering outside contracted hours in their evenings and weekends to construct the final design deliverable successfully on schedule in July. Their drive to deliver on both social value commitment and high-quality output is commendable, particularly during a global pandemic and its associated challenges.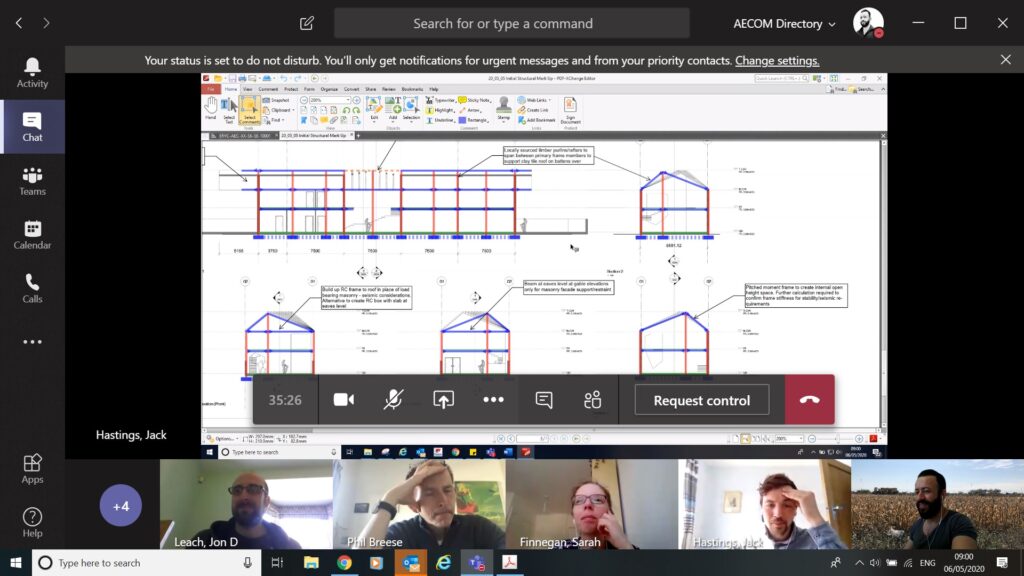 The final conceptual design allows access for local women and children to benefit from a safe, sustainable community center that focuses on education and environment, with a specific focus on the poor and Roma, Ashkali and Egyptian communities of Kosovo. In fact, 96 percent of these communities do not complete basic education — a cause and effect of poverty, exclusion and poor health. Education provides means to break the vicious cycle for families and communities. Access to education and drop-out rates among Roma, Ashkali and Egyptian communities mean that the parents of today's children in the neighborhood of Fushe Kosove are likely to be illiterate.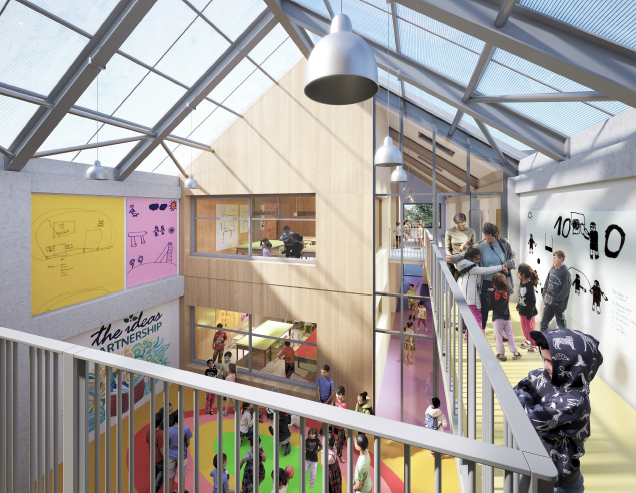 We are so pleased to work with our fantastic partners, The Ideas Partnership and Western Williamson Architects, who helped pave the way for collaborative social value and local community inspiration. The tender process is now live. Once a contractor has been appointed and the technical design is completed, construction is due to start in early September and the center estimates its completion by late December.