#EachforEqual: The Important Role of Allyship
In celebration of International Women's Day on March 8, and this year's theme, #EachforEqual, we are featuring stories from our leaders and employees throughout the week of March 2, across themes ranging from the importance of inclusivity to the power of allyship.
We asked our male leaders to share why International Women's Day is important to them and how they're contributing to celebrating women's achievement and raising awareness against biases.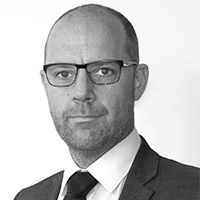 Dave Beddell – Inclusion & Diversity Lead and Strategy & Growth Director for UK&I
As our clients seek more innovative and sustainable solutions to meet the changing needs of the communities we serve, developing a diverse workforce becomes increasingly important. The first IWD event in 1911 was supported by more than a million people who came together to support a common goal of gender equality in what was a very different world than the one we live in today. In 2020, the IWD platform will reach people many more times that number. This year's theme of #EachforEqual perfectly sums up the concept of allyship; it is about using the power of collective action and shared responsibility to drive positive change. It cannot and should not be women alone who push for gender equality. As a male leader in the industry, as a father and as a human being, I am proud to embrace my role as an ally in supporting equality, inclusion and diversity, both within AECOM and society as a whole.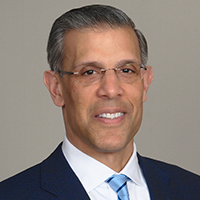 Jay Duncan – Senior Vice President, Americas, and Director of Transportation Planning
My mother taught me that capability rather than gender is the most important attribute for progressing in the workplace. As a nurse practitioner and certified physician's assistant, she showed me that women are just as capable as men — and that biases do exist.
When I joined AECOM, my manager and three of the six planners on our team were women. It was clear that AECOM was a strong supporter of women in the workforce and it still is providing women with the same opportunities afforded to men and highlighting the value that women bring to our company, country and the world. Celebrating International Women's Day is an important way to show this support.
I survey the room during meetings and industry events and at times see less than 5 percent of attendees are women. I am actively working to change this by volunteering to serve on AECOM's Women's Transportation Seminar (WTS) coordinating committee, which works with women to help raise awareness, mentor and advance their industry standing. The tides are shifting, but being a woman in an engineering firm is still challenging. Organizations like WTS are taking proactive steps toward changing the landscape.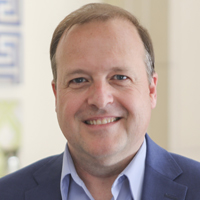 Karl Jensen – Executive Vice President, National Governments, Americas
International Women's Day is important because the ability to share common goals and experiences to influence change is extremely valuable. I joined the U.S. Naval Academy 10 years after women were integrated. I assumed equity was normal. When I got out to the fleet, I realized there was still work to be done. I'm honored to have been in the company of the first wave of female aviators on aircraft carriers in 1994. I remember the ups and downs of the integration, but most of all, that those pioneers were brave and that our team was stronger with them aboard.
When I joined the private sector in 2002, I was surprised to discover how slowly positive progress was being made outside of the Navy. Since then, I have worked for two female CEOs and have increased the diversity of my teams with every position I have held. We should all accept the challenge to cultivate inclusion and diversity. We need more agents of change to achieve gender parity and I am thrilled to be part of the movement.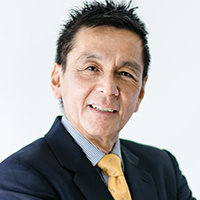 Billy Wong – Southeast Asia Regional Executive
The power of allyship begets the question: "Who and what is an ally?" To me, allies are people who advocate for others and provide an avenue for each other to build confidence, have share of voice and access to equal opportunities.
At AECOM, our people display the spirit of allyship in actionable and concrete ways. I am so proud to be part of an organization whose leadership recognizes the importance of diversity and inclusion and takes decisive strides in accelerating leadership opportunities for women. Our words and action are in sync. We ensure equal opportunities are given to competent colleagues, regardless of gender. Whether it is representation at the leadership levels or empowering colleagues who are in various life transitions to continue to stay in the workforce by introducing corporate policies such as flexible working arrangements, AECOM is investing resources to support its people and make a difference to their lives.
In Southeast Asia, I am proud that we celebrate the achievements of all, regardless of gender. At a recent Singapore townhall, we recognized our top performing employees who are delivering transformative work to our clients. Of the six Quality Excellence Awards, five of them went to our female colleagues. It is also particularly inspiring that our two biggest markets, Singapore and Malaysia, are helmed and led by Jee Yi Yng and Ailee Loh, both outstanding and capable leaders. As country representatives, they are role models to our younger engineers and are now shaping the success of our business and operations in their respective markets.
As we celebrate International Women's Day, it is especially important that we continue to reward and celebrate the accomplishments of all. Equal opportunities will open doors for our best people to be recognized for their leadership and performance, and ensure excellence in everything we do.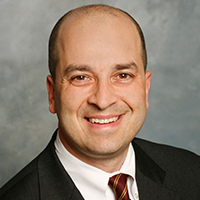 Ed Cettina – Chief Operating Officer, Construction Management
As leaders, it is our job to be actively engaged in building a diverse and inclusive workforce. In the New York Metro region, I'm the executive sponsor and chair of a grassroots employee group, AECOM Women's Initiative Network (AWIN), that aims to connect all talent, men and women, through networking events and career development workshops. It has been a privilege to champion this group, guiding their vision and helping to obtain executive buy-in. Our ultimate goal is to have AWIN chapters in all our major metropolitan areas to support and empower the next generation.