Honoring our 2023 top young professionals
Engineering News-Record (ENR) annually recognizes top young industry professionals under the age of 40 in the United States from each of its 10 regions. The chosen professionals have demonstrated extraordinary leadership and professional growth, all while creating landmark projects and giving back to their communities.
Across the nation, our young professionals continue to showcase what it means to deliver a better world through innovative ideas and unparalleled leadership. Their sustainable focused work positively impacts our clients, communities and world for generations to come. We are excited to congratulate and introduce our ENR 2023 National and Regional Top Young professionals. Read more about each of our honorees.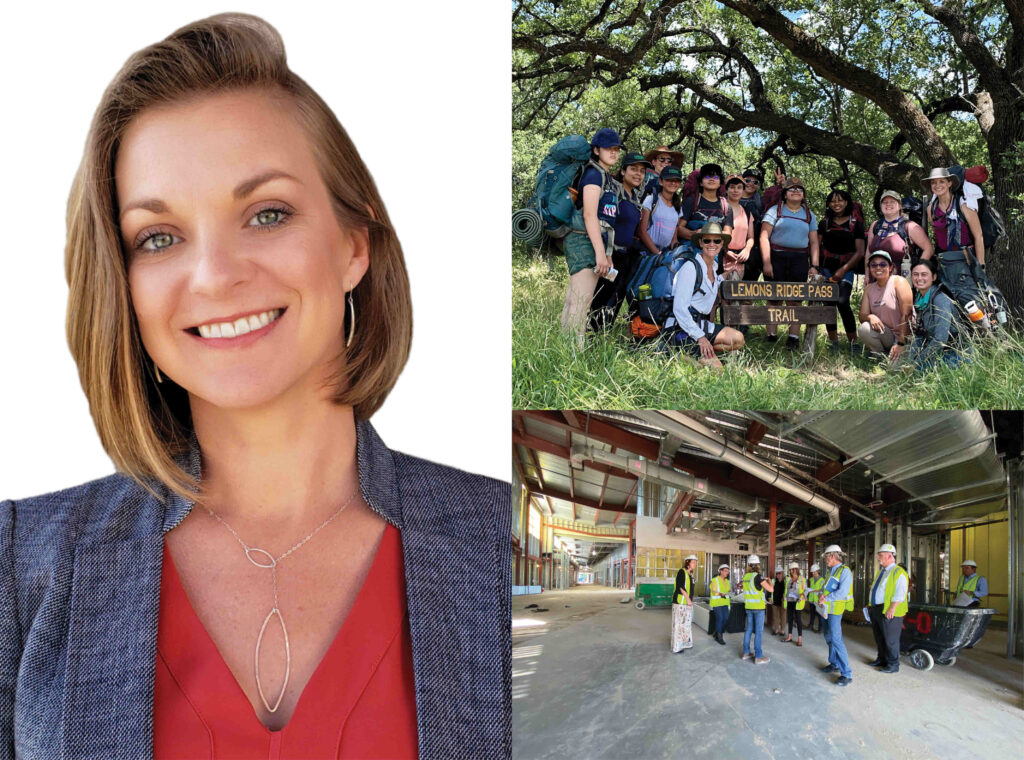 ENR National Winner and ENR Texas & Louisiana
Jaime Miller, PE, CCM: Jaime is a program director leading AECOM's team providing project and program management services for the City of Richardson's $397 million 2021 Capital Improvement Program. Previously, Jaime led three of the most unique and complex campus modernization projects of the 2017 Austin Independent School District $1.05 billion Bond Program. These included the award-winning, state-of-the-art Ann Richards School for Young Women Leaders ($75 million total project cost) and the Rosedale School for students with severe special education and medical needs that also features a one-of-a-kind partnership with a pediatric clinic. Jaime has many other public infrastructure projects including a successful 72-hour emergency dam stabilization effort as both an engineer and a construction manager.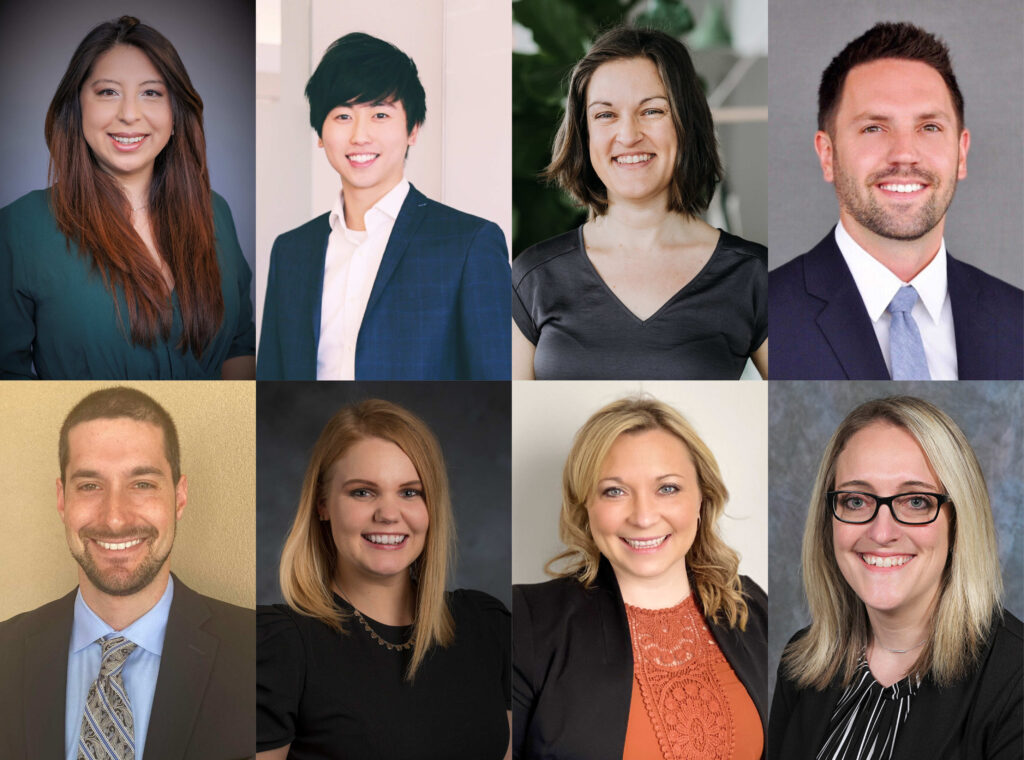 ENR California
Carla Aguilar Rivera, PE: As a first-generation undocumented Latina raised in a low-income community, Carla has had to overcome constant barriers to blaze her own trail in the infrastructure world. Now, Carla is a rail and transit infrastructure project manager at AECOM and an engineer of record for several large infrastructure projects all around the world. Working in the Northern California Mega Region, Carla is bringing her experience as a business development lead and client account manager to help develop the local transit group.
Elliot Wong: A multifaceted leader, Elliot is a certified project manager and AECOM accredited quality manager whose career has led him from Asia to Europe, to the Middle East, and now California. In his current role with AECOM, Elliot is working with client development executives systematically through all workstreams of their programs to ensure a more resilient and monitorable approach to their project delivery practices. Elliot has led efforts within several notable projects including Valley Link, Caltrain Grade Separation and San Jose Downtown West Development. Beyond AECOM, he is making significant, global contributions to the industry. Currently, he's working on establishing an industry standard to be published by the American Society of Civil Engineers (ASCE) as well as volunteering in Southeast Asia.
ENR MidAtlantic
Heather Riebeling: As a certified project manager as well as transit market sector operations manager for Greater Pennsylvania, Heather has delivered industry-leading project outcomes that greatly influence the transit industry. Heather was the U.S. OCS Team Lead for the Réseau Express Metropolitan (REM) project in Montreal, a CAD$6.3 billion alternative procurement design-build project. Heather also served as Systems and Tunnel Facilities Package Manager on the $2 billion Southwest LRT project. She is currently managing several projects for Amtrak and the Southeastern Pennsylvania Transportation Authority (SEPTA) in Philadelphia. Heather serves on the board of the IEEE VTS Overhead Contact Systems Committee and is active in WTS and AECOM's Pride Employee Resource Group.
Jonathan Rumbaugh: Jonathan has become a leader in designing mission-critical facilities around the world and has a passion for integrated architecture and engineering design. He is currently the lead engineer for projects across the country and around the world for notable clients, such as NASA, the U.S. Department of Defense, Architect of the Capital, Department of Homeland Security, National Park Service, and government intelligence agencies. He enjoys developing engineering solutions to complex problems for some of the world's most critical infrastructure projects. Jonathan was the mechanical engineer for the recently completed, 2022 ENR MidAtlantic Best Project Winner, LEED-Gold, NASA Measurement Systems Laboratory, a 175,000-square-foot world-class facility for research and development of concepts, technologies, and systems that helps NASA better understand the Earth's atmosphere, land spacecraft on other worlds, and improve space travel. Additionally, Jonathan currently serves as the Vice President of the ASHRAE National Capital Chapter and volunteers at several local community service organizations.
Ryan Samuels: Ryan is the founder of PRISM®— AECOM's internationally recognized hydrogeologic conceptual site model (CSM)— and a pioneer in the application of sequence stratigraphy to groundwater remediation projects. Ryan has implemented these innovative tools at over 100 complex remedial sites globally. Additionally, he has led and managed over 100 complex sites for the Department of Defense (DoD), private industry, and regulatory agencies, and has supported over $250 million in winning proposals. Ryan has been published in prestigious academic journals, including Springer Nature, and is currently co-authoring a book series.
ENR Midwest
Shelby Rizzi: Shelby is responsible for maintaining and providing technical solutions to AECOM's multiple safety databases used by AECOM's Construction Management business. She develops corporate safety metrics so AECOM can measure incident rates as well as data relating to safety audits and observations. Shelby travels around the country providing training on safety databases. She also developed an onboarding training program and a corporate-wide training called Back to the Basics for AECOM's Construction Management employees. Lastly, she works closely with AECOM's Vice President of Safety to execute and develop corporate safety initiatives, assist with Coronavirus-related protocols, and ensure AECOM is compliant with corporate and jurisdictional policies and procedures.
Jenell Schroeder: Jenell is the Senior Director and Market Sector Leader of multifamily, office, and hospitality projects for AECOM Hunt. Jenell is involved in the overall project operations from preconstruction to closeout for the ventures she oversees. She has built over 4,000,000 square feet of high-rise projects. Her current role has expanded her geographic reach to follow clients outside of her primary market of Chicago to other parts of the country. Recently, Jenell has taken on new opportunities in business development to help shape the future of AECOM Hunt. Janell's success relies on open and transparent communication throughout the process and collaboration with the design team, ownership, and any other stakeholders to understand the vision and priorities of the project.
Michelle Sweeney: Michelle serves as Senior Project Manager at AECOM, where she continues to excel through designing and managing municipal highways, urban, federal aid, city, and private site development projects. In addition to being a project manager, Michelle is the Transportation Planning/ CRS Department Leader, which entails staff coordination and assistance with the hiring process. Michelle constantly showcases leadership, such as her work on University Avenue Reconstruction Projects as a project manager. She assisted in transforming the major roadway into a multimodal, Complete Street corridor. Michelle is currently helping to design the IA58 & Greenhill Road Interchange as a project manager, after designing the IA58 & Viking Road Interchange.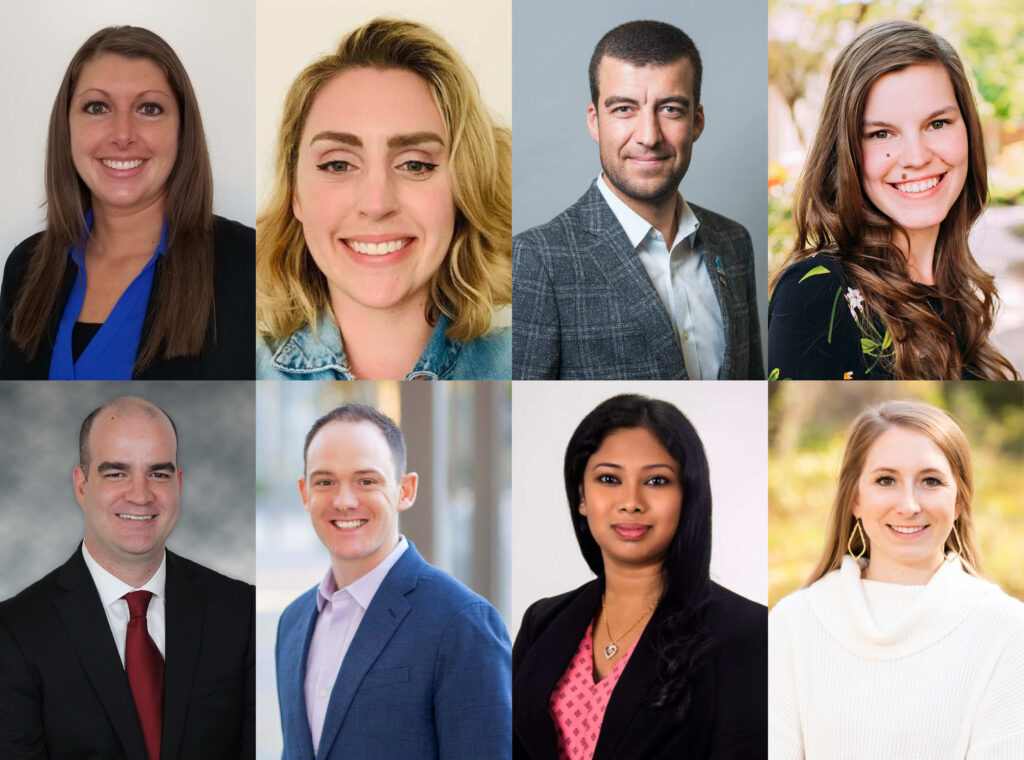 ENR Mountain States
Julie Smolarek: Julie has over a decade of experience in dam safety risk analyses, geotechnical analyses, and engineering design. Julie joined AECOM as a geotechnical engineer in 2012, and she became a geotechnical engineering team leader at the beginning of 2020. Julie has been a leader in developing risk-informed dam safety procedures for state dam safety branches, including Colorado, New Mexico, and Hawaii. She has also conducted over 20 dam inspections to assess the overall condition of a particular dam and its appurtenant structures and inform risk analyses. Julie has shared her expertise with the dam safety industry through the publication of six technical papers between 2014 and 2021.
ENR Northwest
Paige Anderson: Paige has integrated her passion for environmental stewardship and leadership into a multifaceted career. Now working as an environmental impact analyst at AECOM in Portland, Oregon, Paige specializes in biological permitting, environmental analysis documents, water quality, and public outreach. Paige has used her varied skillset for a multitude of AECOM projects—from pipeline repairs in Portland's Forest Park to the expansion of a Metro line in southern California. She has played an integral role in furthering equity, diversity and inclusion into AECOM's practices across the Americas.
ENR Southeast
Samer Alkhatib: Samer has been working with AECOM since 2018 in the role of both a program manager and a business development director. He serves the public sector as a program management technical advisor for the City of Baltimore Department of Public Works. As a technical advisor, Samer is leading the department of public work's internal and external coordination efforts. Through developing and utilizing innovative tools, the goal is to minimize the impact and inconvenience of future projects on City residents and businesses. Throughout his career, Samer's led high-profile projects and programs, including Wet Weather Consent Decree, Water Rehabilitation & CIP, AMI/AMR, and Transit programs. As a CIP Department Manager, Samer led the development and management of the Maryland Transit Administration's $2.5 billion capital program.
Grace Porter: Since joining AECOM, Grace has supported South Carolina's Transportation Group on a wide variety of projects for SCDOT and other local clients across the state, including road widenings, intersection improvements, safety projects, and multimillion-dollar streetscape/bike-pedestrian improvements. She personally assisted in bridge scour inspections for over 30 bridges across South Carolina, conducted surveys to local bus patrons for transit planning purposes over the course of a week, and aided in the design of many mechanically stabilized earth walls. Grace received a Making a Difference Award from AECOM in September 2020 for demonstrating innovation and excellence with her work on an upcoming downtown Columbia streetscaping project.
Patrick Wipperman: Prior to graduating from Purdue University, Patrick had already begun working at AECOM Hunt. Since then, he has advanced from laborer to his current role as a vice president, where he specializes in sports and multi-purpose venues. Onsite day-to-day, Patrick is communicating directly with the client/owner, program manager, and architect. As an executive, he is responsible for but not limited to site safety, site logistics, cost management, contract management/execution, and QA/QC. Patrick has played a prominent role in the construction management of high-profile projects such as the World's Largest Engine Test Cell in Atlanta, Daily's Place 6,000 Amphitheater and Covered Flex Field in Jacksonville, USTA Grandstand and South Campus in Flushing Meadows, Barclays Center home of Brooklyn Nets, Amway Center home of Orlando Magic, and Lucas Oil Stadium home of the Indianapolis Colts.
ENR Southwest
Tyler Besch: Beginning his career with a land developer in Phoenix, Tyler is now a vice president for AECOM's transportation business line in the U.S. West region. In his current roles as the Deputy Transportation Regional Business Line Leader in the Greater West and the Transit-Rail Division Manager in the Greater West and Gulf Coast, Tyler is part of the leadership teams responsible for delivering a business plan comprised of Highways, Structures, Transit, Traffic, and Construction Management, that covers over 20 states and 800 staff. He has exhibited leadership related to driving innovative project delivery and plays a key role in business development, client management, career development, mentorship and general support for staff. In addition to leadership roles, Tyler is an active project manager delivering projects for key clients. He also serves on the Board of Directors for Friends of Transit, an Arizona nonprofit corporation whose mission is to educate the public on and drive awareness on the benefits of an accessible transit network.
Rumpa Dey: Rumpa is AECOM's ITS & Emerging Technology Leader/Group Manager for Arizona and Utah. She is a licensed professional engineer and a professional traffic operations engineer. Through her work, Rumpa seeks to improve mobility and safety with the design and implementation of cutting-edge technologies. She has been assisting government agencies as well as private clients with innovative solutions to address emerging transportation issues. With her innovative designs, Rumpa has been able to make significant positive financial impacts on several landmark projects in Arizona, Texas, Nevada, Utah, Colorado, and New Mexico. More importantly, Rumpa is a proud mom of two wonderful boys.
ENR Texas & Louisiana
Stefanie Massey: As the youngest technical auditor in the Americas, Stefi serves as a project manager and client account manager. Her area of expertise includes wastewater treatment facilities, lift station, and pump station rehabilitation, and expansions. She is improving water and wastewater infrastructure for millions of people in North Texas, helping support clients in delivering clean water to citizens or ensuring they can release clean water to the Trinity River and other local bodies of water.
Want to join a company that's pioneering the future and where your opportunities are unlimited? Learn how you can be part of our global team today! https://aecom.com/careers/