STEM Career Spotlight: Our Choices Shape our Journeys
In celebration of International Women's Day on March 8, and this year's theme, #EachforEqual, we are featuring stories from our leaders and employees throughout the week of March 2, across themes ranging from the importance of inclusivity to the power of allyship.
We asked our women employee network: What's the best career decision you've ever made? From associate vice presidents to senior engineer consultants, here's what they had to share.
 Ready for your next big career move? Browse our Careers site and sign up for our Talent Network to stay in the loop on new opportunities.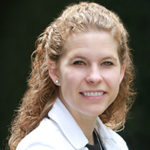 Amy Canfield – Associate Vice President, Transportation
I attribute a lot of my success to identifying mentors early on in my career. I've proactively sought out relationships with people in positions I aspire to and I've been fortunate to have several people take me under their wing. The advice, cautionary tales and relationships they helped me foster have shaped my career goals. I've surrounded myself with allies who truly care about me and support my ambitions — both professional and personal. I don't work in fear and because of that, I'm happy, I take chances and I'm not afraid to dream big.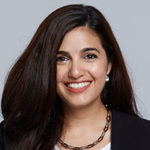 Dana Al-Qadi – Senior Engineering Consultant
The best career decision I ever made was realizing that careers are hardly ever built on a single decision. Careers are the culmination of all the times we decide to say "yes" — a tiny word that can lead to immense change. I have benefited from saying yes to working in new disciplines, investing in my own technical growth in emerging areas, prioritizing learning from our many experts and committing my time to mentorship and team growth. Even when opportunities do not immediately seem like they fit in the larger goals of your pre-planned career, they can still be incredibly valuable.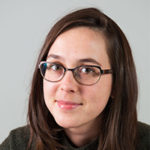 Maria Ivanova – Architect
The best career decision I've ever made was to join the graduate development program in Continental Europe. It introduced me to new people in various roles who had different expertise. I've learned that expanding my network is one of the most powerful development tools. Collaborating with and learning from others has helped me become more confident, both personally and professionally — I was able to settle in to a new role in Kazakhstan with ease. I am now a big advocate for the graduate development program and lead initiatives to bring more talent to the Eastern Europe region.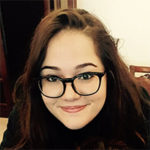 Amineh Ahmad – Senior Engineer, Project Controls
My career path with AECOM started in 2015 as a graduate project controls engineer, where I supported design projects and had the opportunity to work with an amazing project manager who later became my mentor. The best career decision I've ever made was during my second year — I had a choice to continue on my current path or join the civil infrastructure end market. The idea of changing end markets was terrifying because it involved a transition from residential and healthcare to ports and bridges. I also had to consider the established relationship with my mentor. Ultimately, I decided to make the shift because of the new challenges that my new work profile and projects would bring. Making this change helped me gain confidence and increased my sense of accomplishment at work.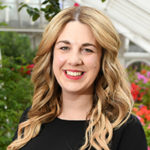 Bryony Martin – Regional Director and B+P UK&I Aviation Market Sector Leader
The best career decision I ever made was to get a mentor. My first mentor was a director working at AECOM, but on a completely different team. Having someone to bounce ideas off of was hugely valuable; I was lucky that my mentor had faced many of the challenges that I was facing, was very successful in her career and was formidable in her approach to work. She challenged me to think differently about work and life! She has been one of the most influential and inspiring people in my career. Ever since building our relationship, I have been a huge advocate for the mentoring process, and I have learned to accept constructive feedback and use it to improve my skills and reflect on the impact I make.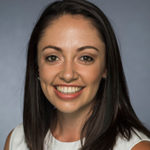 Elke Watts – Operations Manager
The best career decision I've made has been to say "yes" to things outside my comfort zone. I joined AECOM as an environmental scientist in 2014. After a few years managing projects and delivering technical work, I wanted to explore doing entirely different things. When opportunities to work on new projects within the business became available, I took the chance to branch out. The unknown can be perceived as risky, but by saying yes and opening myself up to new tasks, I secured an amazing job working with a team that I love. The ANZ Operational Services team has allowed me to work with a diverse group of people and on challenging projects — ultimately making me a very happy employee! Change is constant. Don't be afraid of it. You don't want to be the person whose heels are in the mud when the wagon starts pulling you in different directions.