Subterranean Sydney: what lies beneath
When you think about the underground, does your mind immediately conjure up somewhere dark, damp and claustrophobic, with a faintly unpleasant aroma? Do you think of neon-lit parking garages, musty wine cellars and disused bomb shelters? Or, being more technically minded, are you more focused on utilities, rail corridors, or the geotechnical composition of the ground beneath our feet?
Over the next 15 years, Sydney is poised to add 1.6 million people to its already overburdened suburban sprawl. Infrastructure is struggling to meet current demand, resulting in growing commuter and business frustration. Property values and rents are spiraling, and achieving an acceptable work-life balance seems ever more elusive as we spend our days battling with congestion, over-crowding and inconvenience.
We need to change our thinking and look beneath our feet.
Whatever way you consider it, the underground represents a vastly underutilised area, providing us with exceptional opportunities to meet the demands of our ever-growing population.
Throughout history, people have lived, worked and played in underground spaces, using caves as ready-made shelters from inhospitable natural and social environments. More recently, people have started to expand on the range of possible uses, with the latest engineering knowledge and technology seemingly making our wildest dreams possible.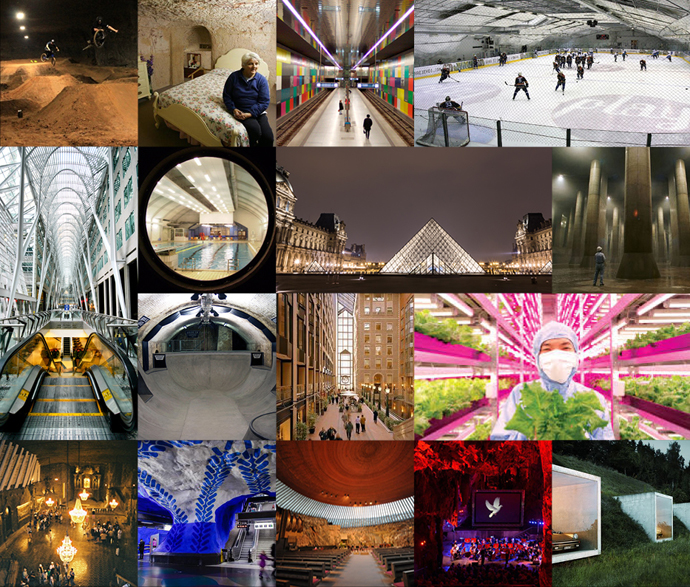 From underground sports stadia and shopping malls, to 'iceberg' homes and office towers that extend as far underground as they do above, we have barely scratched the surface of how to leverage our most valuable unexploited resource while preserving our precious above-ground amenities, improving sustainability and slashing commuting times.
On Thursday 2 June at Sydney's newly-opened underground Barangaroo Cutaway, AECOM's partners and clients will journey into a vast and dramatic new world – Subterranean Sydney – where senses will be immersed in a kaleidoscope of light, sound, technology and art – an interactive experience about cities, underutilised space and future thinking.
AECOM's own passionate underground engineering specialist and Fellow, Dr John Endicott, will draw on 40 years' experience – including insights gained as a Member of Hong Kong's Town Planning Board and an expert advisor to Singapore's Planning Authority – to deliver a keynote speech.
He will showcase his grand vision for Sydney, guiding us to a new metropolis – a future of sandstone concert halls, major sporting facilities, and efficient and interconnected shopping, transport and work networks. A Sydney where we can grow our city's capabilities without expanding our footprint. A Sydney with all facilities available 24/7 within a pleasant, controlled environment that insulates from the extremes of weather.
A subterranean Sydney.
Join us and see where we can go!