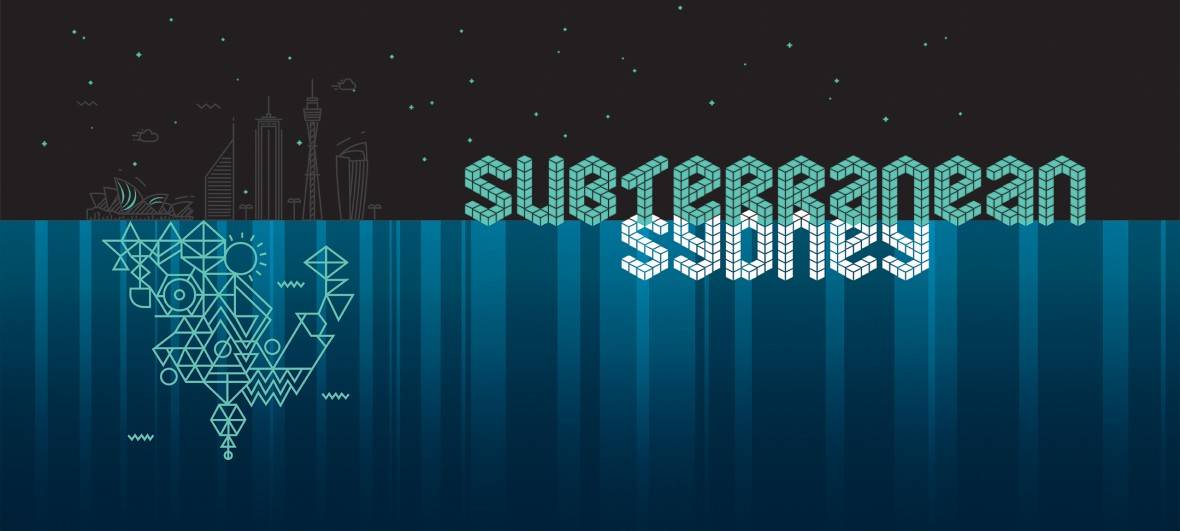 In June, AECOM in partnership with Vivid Ideas 2016 and the Asia Society went underground to explore the future of Sydney's underutilised space.
Subterranean Sydney
How will Sydney respond to the insatiable demands of an additional 1.6 million people in the next 15 years?
On Thursday 2 June at Barangaroo Cutaway (Waranara Room), guests journeyed underground to a vast and dramatic venue where their senses were immersed in a kaleidoscope of light, sound, technology and art, in an interactive experience about cities, underutilised space and future thinking.
Guests heard from an international specialist passionate about the underground, as well as one of Sydney's well-known creative entrepreneurs who is leading social change through creativity.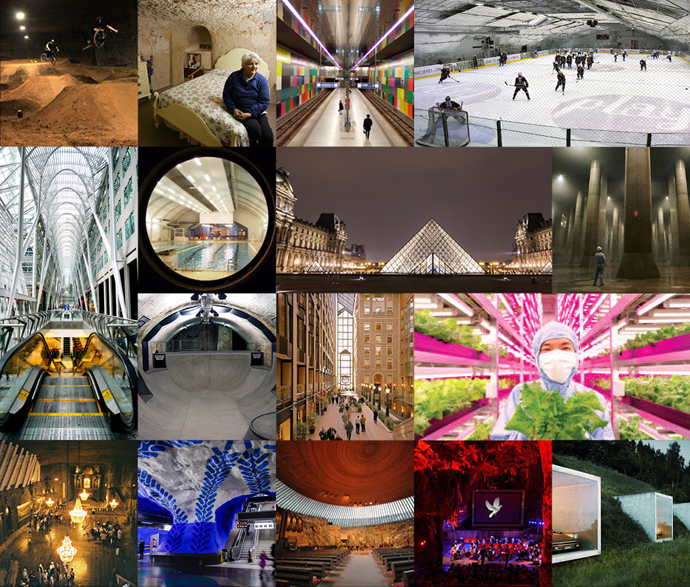 Speakers
John Endicott
John Endicott is an Executive Director and AECOM Fellow in recognition of his expertise as a specialist in underground engineering for over 45 years. He has a PhD in modelling slope deformation from Cambridge University and is a Fellow Commoner at St Catharine's College, Cambridge and Adjunct Professor at University of Hong Kong and at Hong Kong University of Science and Technology. Based in Hong Kong, John has extensive experience on major infrastructure projects.
John's passion for underground space has led to his work on a myriad of underground projects in Asia. He will share stories of innovative subterranean developments in Hong Kong and Singapore that could be adapted to create exciting shared spaces and transport solutions for Sydneysiders of the future.
Jess Scully  
Jess Scully is a public art curator, festival director and media producer who uses creativity and the arts to engage communities with each other, our future economy, and with the public realm. She is the director of Vivid Ideas, curator of TEDxSydney and Junket, and instigator of Kids Hack Day Sydney. As a public art curator, her projects include Green Square Library and Plaza (for the City of Sydney), 60 Martin Place and Barrack Place (for Investa), and public realm activations at Quay Quarter Sydney (for AMP Capital). She is a member of the Barangaroo arts and culture panel. In the past, Jess served as policy advisor to the NSW Minister of the Arts, directed the Qantas Spirit of Youth Awards (SOYA), and edited magazines including Empty, Yen and SummerWinter. Twitter: @jessaroo
Date: Thursday 2 June 2016
Time: 5.30 – 9.00pm
Venue: Barangaroo Cutaway, The Waranara Room, 1 Merriman Street, Millers Point, Sydney
About Vivid Sydney
Vivid Sydney is a unique annual event of light, music and ideas, the largest of its kind in Australia and the Southern Hemisphere. Running from 27 May to 18 June 2016 Vivid Ideas is Asia Pacific's annual celebration of innovation, creativity and community, building audiences and markets for the creative industries, and offering professional development opportunities across the sector. The program truly spans the innovation and imagination sector: from technology and start-up culture to design and architecture, film and screen content to visual arts and performance, advertising and marketing to animation, VFX, lighting and events.
About Asia Society
Asia Society Australia is Australia's leading national centre for engagement with the Indo-Pacific Asia, based in Sydney.  It promotes greater connectivity and deeper understanding between Australia and the Indo-Pacific in the areas of business, policy, culture and education, as well as providing a high-level and innovative platform for Australian and Asian leaders and champions of engagement to connect, exchange ideas and develop meaningful relationships.