Teamwork and problem solving, from the military to construction
I have always been a builder. Starting with basic wooden blocks and graduating to Legos as a child, I was invested in making real what my imagination had in store, influencing my own little world.
Today, I help shape bigger projects. I am currently the lead superintendent for the retail mall within the Hudson Yards project in midtown Manhattan, New York. The overall Hudson Yards development is the largest private construction project currently underway in the United States, and it's very exciting to be part of such an undertaking. 
Before I joined Tishman Construction, September 11, 2001 changed my life and priorities, as it did for so many Americans, and I joined the U.S. Army, completing two tours of duty in Iraq. When my service was complete, I needed to choose a new career path. After some reflection, I considered the construction industry as a field that shares much in common with military service. Teamwork, problem solving and singular goals: these are all things that anyone who has operated in a military environment will find familiar on a construction project.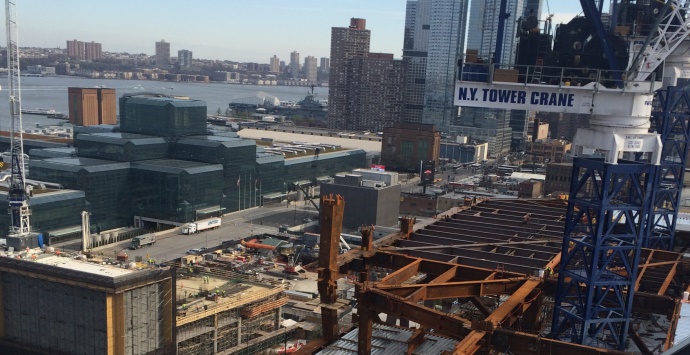 View from the retail mall Hudson Yards 12th floor facing NW towards the Javits center in New York City.
My role as the lead superintendent on the Hudson Yards project leaves me feeling fulfilled as a major contributor to such a high-profile development. There is no guide that will teach anyone how to excel in the role, but having strong professional examples and mentors is what has most significantly shaped my professional experience and abilities.
It can be a long, chaotic day on a construction site, in sometimes uncomfortable environments. However, as the superintendent, I am in tune with every aspect of the project, keeping safety and quality top of mind for everyone involved. I feel the pride, teamwork and a sense of satisfaction at the end of each day.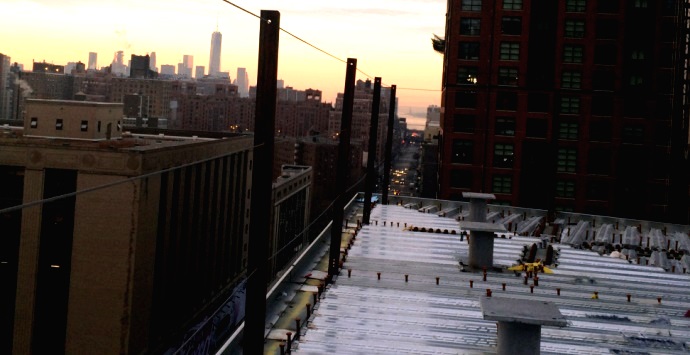 View from the retail mall Hudson Yards 10th floor facing south towards the World Trade Center and the Statue of Liberty in New York City.
Engineering News-Record New York recently selected me as a Top Young Professional for 2017. Very few superintendents have ever been selected for this honor, and I could not have done it without my military experience and the mentorship that some great superintendents and foremen have given me.
I think all young professionals in the engineering and construction industry can benefit immensely from coming out and learning how a project is built. They will most likely find the same sense of fulfillment I do in seeing how what you dream can become a reality.