Following yesterday's commissioning, Barry Sum, SVP Transportation and Geotechnical, Asia, shares the history of Hong Kong's Central–Wan Chai Bypass and how we delivered one of our signature innovative projects in APAC.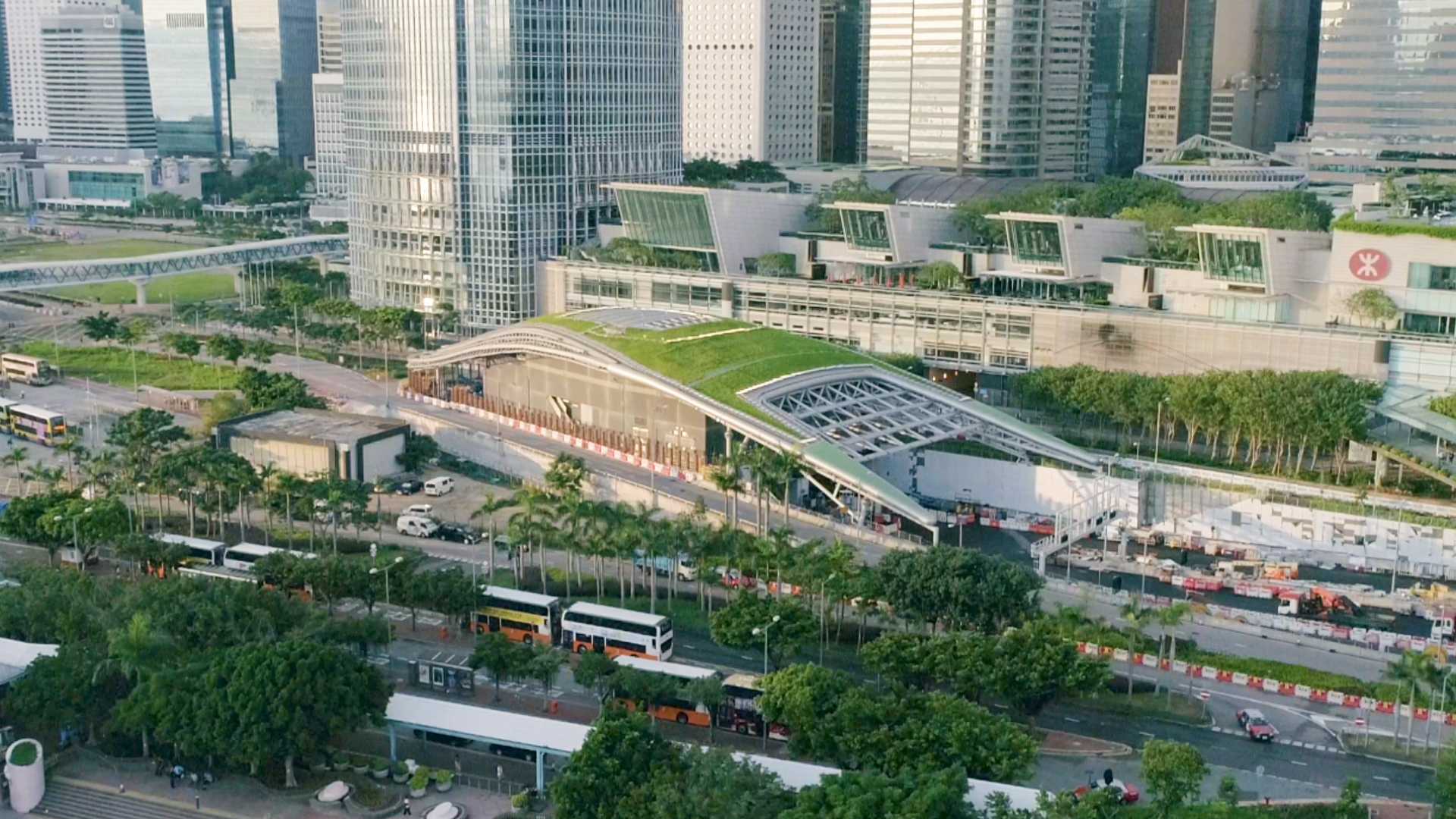 We often talk about Hong Kong's Central-Wan Chai Bypass (CWB) as a decade-long project. Many people don't know that the feasibility studies for this 4.5km-long dual three-lane trunk road actually got underway more than three decades ago in 1983. A decade after that, in 1995, AECOM came onboard.
In 1983, Hong Kong had 5.3 million people and about 300,000 registered vehicles. Today, there are 7.4 million people and the number of vehicles has increased almost three-fold, reaching upwards of 860,000. In 1997, Hong Kong was transferred back from British to Chinese rule. Through reclamation, the city added 39 square kilometers (15 square miles) of land to its territory over the years.
This project's lifespan is among the longest in our company's history. Yet, despite all the changes during that time, one thing has remained constant: the CWB has been a community project from the very beginning.
In fact, the initial proposal for an elevated flyover was called off due to public opposition. There were concerns that the infrastructure would obstruct harbor views and that permanent land reclamation required to build it would have a negative environmental impact on the harbor and the marine life that make their home there. Given our integrated business structure and world class expertise, AECOM was able to come in and answer the public's concerns by proposing the current underground scheme. We suggested temporary reclamation along with sound covers for the existing above-ground highways that connect the bypass through residential areas.
With the community onboard, it was time to address the next challenge: How do you get something like this done along the main roads of the Central Business District (CBD), in the heart of Hong Kong?
Construction officially began in 2009. At the same time, two other major infrastructure projects were underway- all occupying the same small area between Central and Wan Chai on Hong Kong Island. In addition to the Highways Department working underground on the CWB, the Civil Engineering Development Department (CEDD) was working above-ground on the Wan Chai Development Phase II project while the Mass Transit Railway (MTR) was also working underground to build the Shatin-Central Link. We had to negotiate and compromise with each of these parties to get the time and space needed to bring the CWB to fruition.
In addition to these other live projects, we also had to steer clear of the existing infrastructure in the area. This included the underground Cross Harbour Tunnel, which meant that every day 120,000 vehicles passed over our project site. While that was happening above us, the trains of the Tsuen Wan metro line were running beneath us. Finally, we had to seamlessly connect the CWB to the existing highway – through the Island Eastern Corridor on one side and the Rumsey Street Flyover on the other – without disrupting traffic.
We were charged with overcoming several technical challenges – most of which the public never see nor hear about. These types of complex projects benefit from our integrated delivery system, showcase our superior technical ability and provide maximum benefit to the community.
In the end, AECOM was able to provide even more public benefit by removing 64 million cubic meters of contaminated marine sediment from the adjacent seabed. Not only were we able to alleviate the environmental concerns around land reclamation, but we also improved the water quality and environmental condition of the surrounding harbor as well.
Today, drivers can travel across the entire northern side of Hong Kong Island in just five minutes and it previously took around 30. We also installed Hong Kong's first road tunnel air purification system, which effectively removes at least 80 percent of respirable suspended particulates and NO2 in vehicle exhaust. The fact that 80 percent of the CWB runs underground also ensures that there is more at-grade open space above ground for sustainable development and public use.
Another thing many people don't realize is that nearly four decades after its inception, the project is technically still ongoing. Aside from the full commissioning, which took place on February 24, 2019, we still have another couple of years of clean up and landscaping work to do on the above ground promenade which will be utilized as free public space.
It was fitting that the first official use of the CWB was for the 50th Anniversary of Hong Kong Community Chest's Annual Walk for Millions. Thousands of residents traversed the Central–Wan Chai Bypass on foot, experiencing firsthand the marvel of this AECOM-delivered public benefit and engineering feat for the ages.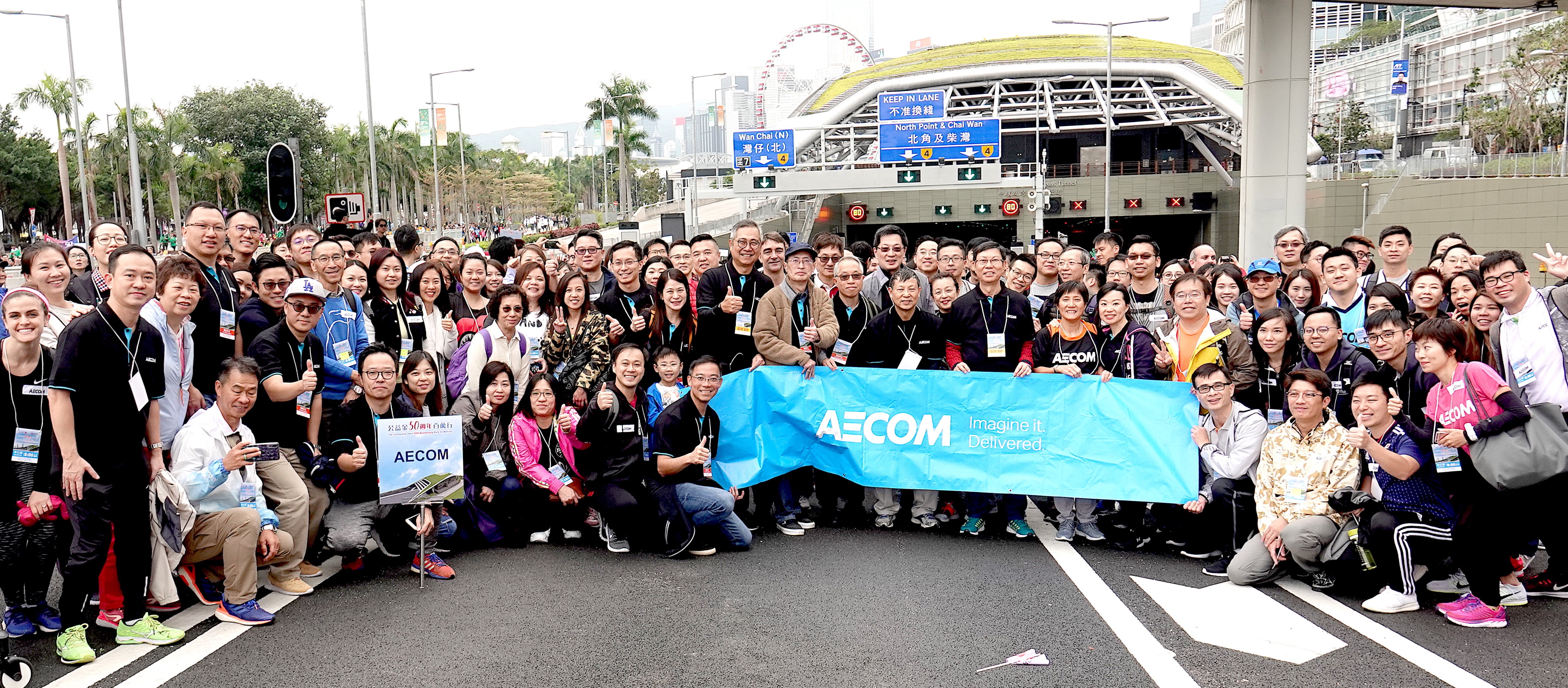 Learn more about this iconic project here.