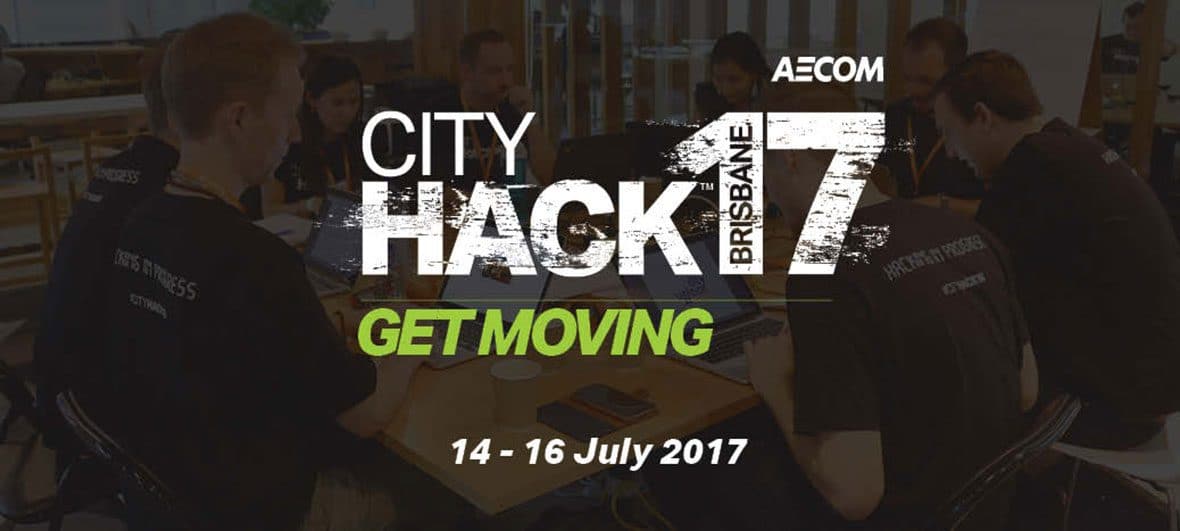 Why get involved with CityHack17?
In short – because you love this city and want to be part of making it one of the most livable places on the planet. CityHack16 was such a great success we're back to do it all again for CityHack17!
Our theme for CityHack17 is 'Get Moving'. If you have an idea to make Greater Brisbane an easier place to move around – a place where you have the option to use the transportation of your choice, with less congestion, more active transport, greener spaces, healthier lifestyles and more efficient movement of people and things. CityHack17 offers you access to like-minded individuals to collaborate with.
CityHack17 will bring together Brisbane's most creative and innovative thinkers to cultivate solutions to some of our city's most pressing movement challenges.
Over two days, you and your team will have the opportunity to bring your idea to life with the help of some of the most passionate and accomplished city-shaping minds.
Interested? Register Your interest now at www.cityhack.com.au.
Gather a group of innovators who can think beyond the everyday and register as a team or sign-up as an individual and come along to meet up with other like-minded individuals.
CityHack17 is not just for coders! Registered teams must contain at least one Software Developer/Coder, but anyone with a technical skillset is welcome to apply – Engineers, Architects, Designers, Students, Business People, Marketers, Urban Planners, Entrepreneurs, in fact anyone with passion and a great idea is welcome!
At the end of the weekend, you will pitch your idea to a panel of judges to have the opportunity to win a stack of cool prizes!
The Challenge – The specific challenges will be released in the weeks leading up to the event. They will all be relevant to this year's theme of 'Get Moving'.
Prizes – Pitch your best city-shaping ideas to win prizes worth over $20,000, including $10,000 in cash for the team that takes out first prize!
Team Composition – 5-8 people containing at least one software developer/coder
Where – AECOM – a creative, light-filled hub in the heart of vibrant Fortitude Valley.
How do I get involved?
Visit www.cityhack.com.au for more information. There's an early bird discount, so get in quick to secure your spot! The early bird discount ends on 26 May.
Event Partners
We are partnering with a group of innovative organisations to produce CityHack17. We'd like to thank all of our partner organisations for their support to produce such a great event. If you'd like to be involved in partnering on CityHack17, please email cityhack@aecom.com.  To see the latest list of our event partners, check out www.cityhack.com.au.
Keep in Touch
Follow the updates on the below social media channels with #CityHack17 or check out www.cityhack.com.au for all the latest information.