As part of a wider economic plan to transform Greater Kuala Lumpur (Klang Valley) into a world-class metropolitan, the Klang Valley MRT (KVMRT) project was commissioned by the government to alleviate traffic congestion and improve mobility and livability in the metro.
The first of this three-line MRT project is the Kajang Line. It began operations in 2017 and now provides a more sustainable transport system to about 400,000 passengers daily. The project is expected to increase the targeted modal share of 40 percent public transport use within the Greater Kuala Lumpur, while also reducing carbon emissions from private vehicles.
Running from Kwasa Damansara, located north-west of Kuala Lumpur, to the fast-developing town of Kajang, south-east of the city, it measures approximately 28.6 miles (46 kilometers). It serves 29 stations and crosses the city center below ground.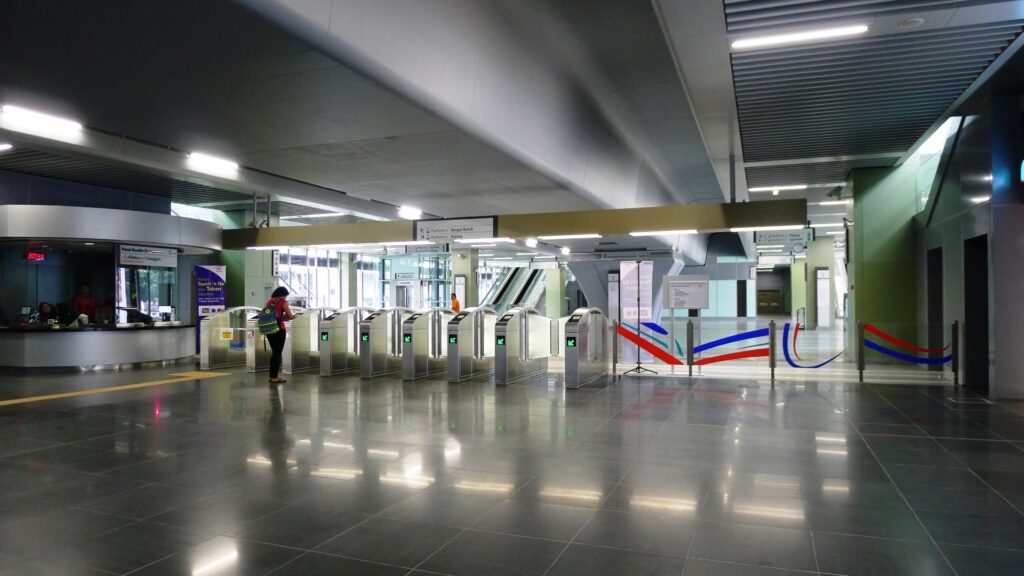 AECOM provided engineering design and detailed design for the Northern Elevated Section traversing 14 miles (22.5 kilometers) of elevated guideway works and 12 elevated stations, and 3.4 miles (5.5 kilometers) of underground works consisting of tunnel and 4 underground stations. In addition, we offered overall construction supervision for the elevated section of the project and underground package under our detailed design contract.
Construction of the underground section of the line was the most complex and challenging part of the project. It needed to be done under the bustling city of Kuala Lumpur with minimal disruption. AECOM worked closely with the client, MMC Gamuda KVMRT (PDP) Sdn Bhd, and project owner, MRT Corp, to achieve the best engineering design ideas and implementation procedures for this project.
We tapped into our global network of industry experts from six different core disciplines and six countries to provide engineering design, detailed design and supervising consultancy services. A special project office was also established to accommodate our team and the project members from the client's office.
The result of this multi-disciplinary collaboration is the completion of the tender drawings in just two years. This compares to the five to six years usually needed for a project of this scale — from conceptualization, feasibility study and detailed design to completion of tender drawings.
To provide local context into the project, we adopted the Malaysian architectural feature called "Wakaf" into all stations. This is characterized by an open and roofed structure, which provides an airy feel to the structure.