Celebrating Our Young Professionals
Every year, Engineering News-Record (ENR) recognizes young industry professionals, all under 40, who represent the best-of-the-best in their careers, by exhibiting qualities of leadership, career progress and community involvement.
From sustainable smart energy programs and transportation visualization to major capitalization projects for water utilities and authorities, we are delivering professional services that highlight technical excellence and improve the quality of life for communities across the United States. As industry professionals, we understand that complex challenges require innovative technical skills to develop creative solutions that will make the world a better place in the years to come. We are proud to see the following young professionals recognized for picking up the firm's mantel of excellence.
In that spirit of excellence, we are excited to introduce our ENR 2021 national and regional top young professionals.
ENR National winner and ENR Northwest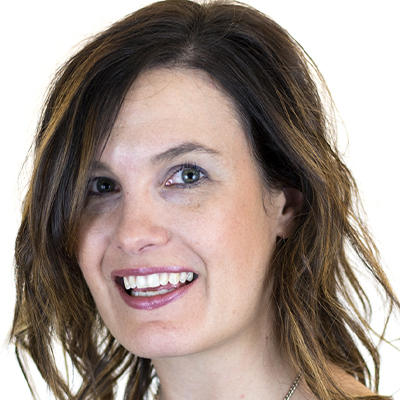 Courtney O'Neill, Deputy Water Resources Market Sector Leader, Water, Seattle, Washington. Courtney is a water resources engineer who specializes in large-scale water supply planning projects. As Americas' practice lead for watershed resilience planning, she is building a new cross-disciplinary group that will bring together the firm's experience in climate change, resiliency and water master planning in order to identify holistic solutions to our clients' problems. She also helps coordinate a team of national experts in her role as deputy market sector leader for Water Resources.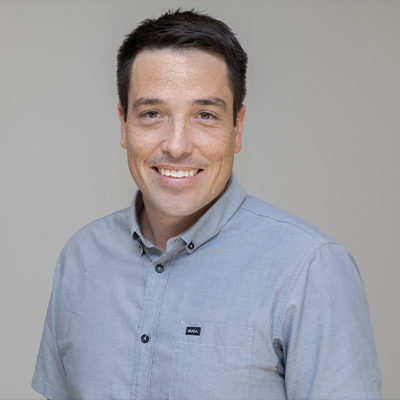 Matthew Gollan, Associate Vice President, Transportation, Orange, California. A construction manager and department lead, Matthew is the railroad grade separation sector lead for the transportation construction management group for AECOM's West Region. An industry leader in railroad construction in Southern California, Matthew works on Los Angeles area projects and is a certified construction manager, a PCI Level I/II Inspector, qualified Stormwater Pollution Prevention Plan Designer as well as an American Concrete Institute Grade 1 inspector. Over the course of his career he has overseen a total of $700 million worth of grade separations and rail extensions in California.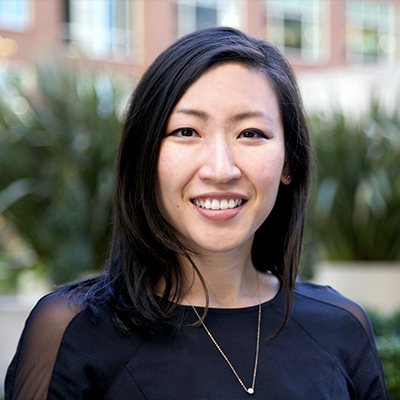 Vi Lam, Project Manager, Water, San Francisco, California. As the consultant deputy technical program manager for the San Francisco Public Utilities Commission (SFPUC)'s $7 billion wastewater capital program, Vi has put her training in wastewater process design, air quality assessments, energy audits, project management, operations and business development to good use. She led development of the SFPUC Wastewater Enterprise's capital improvement planning framework which measured service levels, identified needs and applied a metric-driven approach to capital investments. She also spearheaded development of a three-dimensional receiving water quality model used in capital planning and regulatory discussions.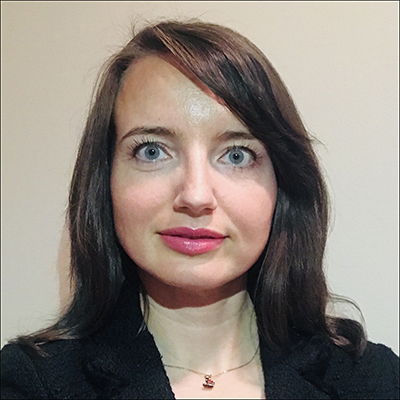 Denila Deliallisi, Civil Engineer and Project Manager, Transportation, Baltimore, Maryland. Denila has extensive experience in managing multiple major innovative contracting and alternative delivery projects for transportation projects, including design-build and construction manager at risk. She is an avid user of newer technologies and project management tools which maximize the use of talent on project teams. Denila helped expand the firm's use of such project management tools as SharePoint and ProCore. Her dedication to advancing new technologies has proven invaluable with the advent and resulting challenges of virtual team collaboration.
Jennie McCracken, Associate Vice President, Traffic/Intelligent Transportation Systems (ITS) Department Manager, Transportation, Pittsburgh, Pennsylvania. As manager of AECOM's Traffic/ITS department in the greater Pennsylvania region, Jennie's experience encompasses planning, design and transportation analysis as well as ITS related projects. Her department has grown by more than 20 percent over the past 3 years; the result of an ITS Design national center of excellence that supports design-build projects throughout North America. Jennie is currently the traffic discipline lead for the Pittsburgh Bus Rapid Transit project which recently earned a $100-million grant from the Federal Transit Administration.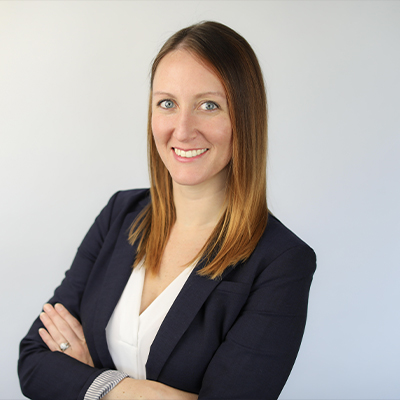 Katrina Lewis, Senior Consultant, Energy, Chicago, Illinois. A member of the firm's smart energy team, Katrina leads, researches and implements smart city and resilience initiatives around the United States. Her work focuses on strategic planning for municipal and utility resilience, sustainability and smart city strategies, developing metrics to provide a quantifiable foundation for sustainable development; quantifying community-level benefits of sustainable initiatives including microgrids, green infrastructure and electric vehicle fleet conversion; and, creating triple bottom line prioritization and optimization models for municipal-level decision-making.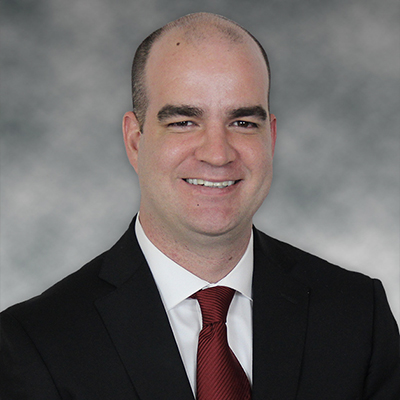 Patrick Wipperman, Project Executive, AECOM Hunt, Indianapolis, Indiana. Prior to attending and graduating from Purdue University with a degree in Building Construction Management, Patrick began working at AECOM Hunt, where he worked his way up from laborer to his current role as a project executive. Specializing in sports and multi-purpose venues, Patrick's latest project of a 9,000-seat arena for the City of Savannah, Georgia, is slated to open in the first quarter of 2022. He has led or played a prominent role in the construction management of many high-profile signature construction projects.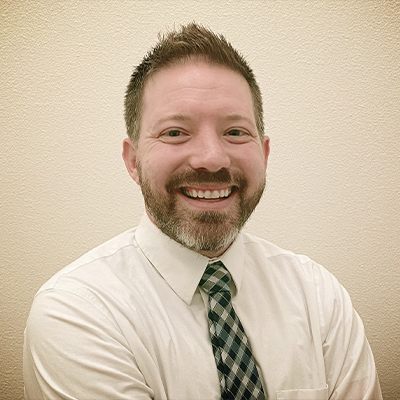 Brock Hodgson, Water/Wastewater Engineer, Water, Denver, Colorado. Brock exemplifies academic and technical excellence. While continuing his 10-year career in water and wastewater utility projects at AECOM, Brock earned his Ph.D., in civil engineering at Colorado State University and saw his research funded by the Environmental Protection Agency. Brock supervises eight engineers and holds technical skills encompassing hydraulic evaluations, water and wastewater treatment as well as master planning. He has presented his projects and research at multiple conferences including the Water Environment Federation's Technical Exhibition and Conference.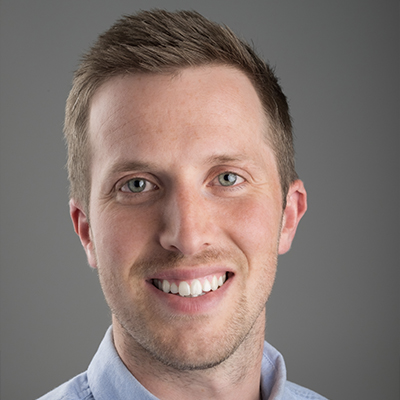 Will Peterson, Utah Municipal Water Manager, Water, Salt Lake City, Utah. Will provides managerial and technical guidance for the company's' s ongoing role as Engineer for Salt Lake City's new 48 million-gallon-per-day Water Reclamation Facility project. As AECOM's deputy project manager, he manages team resources and works closely with Salt Lake City Department of Public Utilities and key stakeholders on navigating key project decisions. Will has an unwavering focus on quality client relationships and a deep understanding of the business.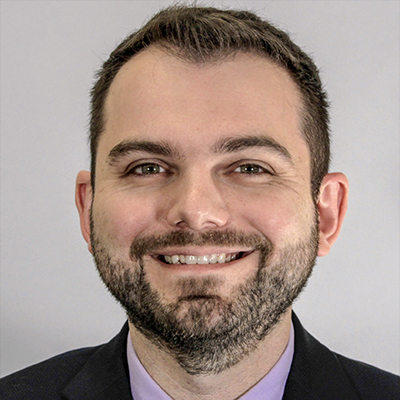 Michael Wulforst, Project Manager, Transportation, Chelmsford, Massachusetts. Michael works on challenging transportation projects in cities across the United States, developing planning and engineering solutions that improve accessibility, safety and quality of life. In New York City, Michael coordinated the consultant team that planned and designed the Select Bus service project in the Bronx and was consulting team project manager for traffic/transit planning and design for Select Bus service in Brooklyn. He is using his knowledge of traffic microsimulation, a state-of-the-art software technique, to deliver a $3-billion interchange project in Connecticut.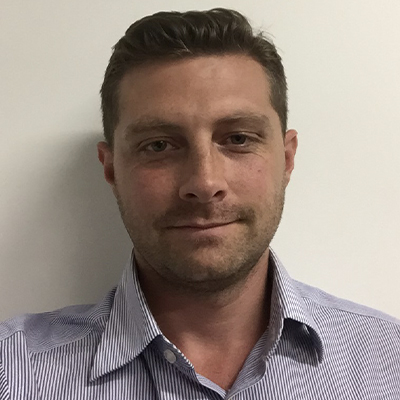 Gary Dragona, Senior Project Manager, AECOM Tishman, New York, NY. Gary has twelve years of experience in the construction industry. As a senior project manager, he is responsible for day-to-day administration of projects to lead the team and to achieve project completion within budget, schedule, and in conformance with specifications. He also assists the project executive in working with all departments including estimating scheduling, procurement, labor relations, finance, accounting and other services required. Prior to joining AECOM Tishman, he gained industry experience by working in a position that called for a variety of construction project types and aspects of project facilitation.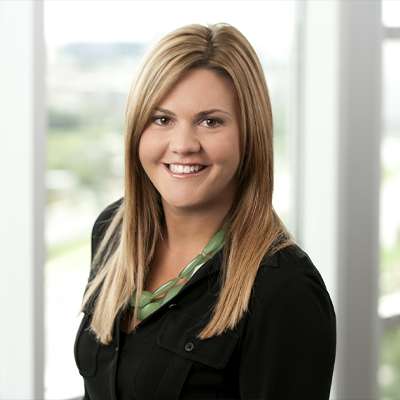 Lauren Catoe, Assistant General Counsel, AECOM Hunt, Tampa, Florida. Lauren is the primary legal point of contact for AECOM Hunt's West Division, which includes regional and branch offices in Dallas, Phoenix, Las Vegas, Los Angeles and San Francisco.  Presently, she is overseeing projects such as the Los Angeles Sports and Entertainment District at Hollywood Park, which includes construction of the new National Football League  stadium for the Los Angeles Rams and the Los Angeles Chargers, as well as  the Terminal 3 Modernization Project at Phoenix Sky Harbor International Airport.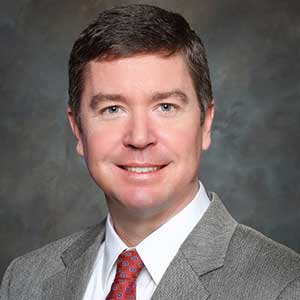 Ryan Eckenrode, Project Manager, Senior Traffic Engineer, Transportation, Greenville, South Carolina. Ryan leads the company's South Carolina operation's traffic engineering group and works on projects in the Southeast. He has managed more than 25 projects over the past five years and has helped the firm gain recognition as the top firm selected for South Carolina Department of Transportation's safety on-call contract. Ryan has made more than 30 presentations to professional organizations and universities and, in 2017, was president of the South Carolina Section of the Institute of Transportation Engineers.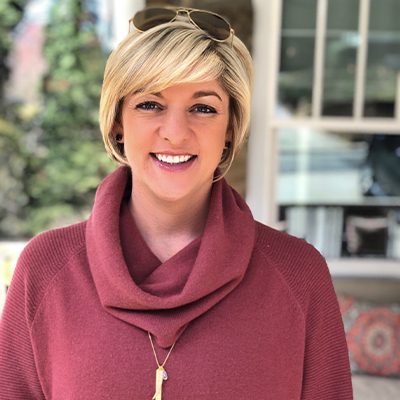 Erika Grace, Project Manager, Environment, Greenville, South Carolina. A project manager and supervisor of nine professional scientists, Erika manages all aspects of the company's technical resource specialist team. She is an integral part of the firm's environmental impact assessment and permitting team, primarily as project coordinator and task manager of National Environmental Policy Act projects. Erika previously supported a National Science Foundation grant to study oxygen and temperature interactions on nudibranch egg masses in the Ross Sea, Antarctica, spending two months living and working at McMurdo Station, Antarctica.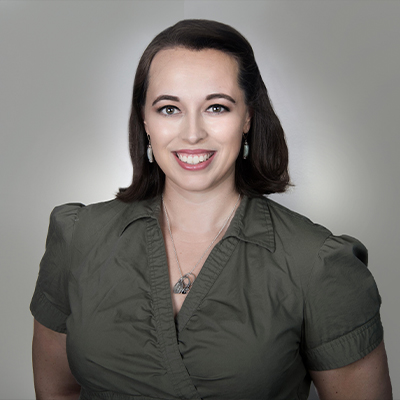 Ellie Volosin, Traffic Engineer, Transportation, Phoenix, Arizona. Ellie is one of the company's leaders in VISSIM modeling. She was selected for the Jane Morris Mentorship Program for Women in Transportation, which hones leadership skills of women in the industry as well as the Eno Leadership Development Conference for Emerging Professionals, which focuses on transportation policy and practice. A deputy project manager, Ellie oversees traffic engineers and modelers of varying levels. She initiated and leads bi-monthly virtual traffic modeler meetings for the company's central region.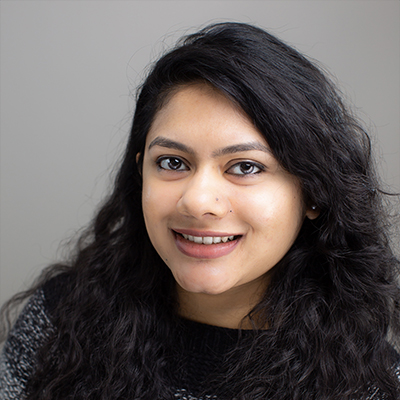 Valetta Saldanha, Deputy Project Manager, Water, Houston, Texas. A deputy project manager on water and wastewater infrastructure projects, Valetta assists municipal utilities, including cities, counties, river authorities and municipal utility districts, and industrial clients, in building, maintaining and improving water and wastewater treatment plants as well as related facilities. Valetta helps clients identify and develop the scope of improvements from preliminary engineering, design, permitting to construction and closeout. She oversees all aspects of projects from technical to project management including cost estimating, interdisciplinary and subconsultant coordination.
Want to join a company that's pioneering the future and where your opportunities are unlimited? Apply now!