#ChoosetoChallenge: The power of allyship
In celebration of International Women's Day on March 8, and this year's theme #ChooseToChallenge, we have asked a diverse group of leaders and employees to write about their experiences in challenging the status quo and strengthening gender equity and inclusion in the workplace. From March 1 through March 8, follow this conversation on our blog and across our social media handles (Twitter, LinkedIn and Facebook).
We asked some of our male team members what it means to them to be an ally and how they #ChoosetoChallenge themselves and others to take action towards eliminating gender inequality.
Andrew Liu, SVP, Director of Growth, Transportation, U.S West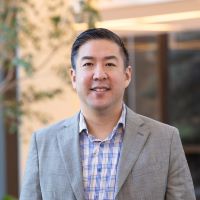 As an AECOM leader, I #ChoosetoChallenge any form of bias and discrimination. I am an ally for women in the workplace because, simply put, representation matters!  As half of the population of the US and the world, women have been underrepresented for far too long in the workforce, particularly at the leadership level. Having different perspectives is good for business and crucial for building a better world. As a transportation professional, equity is at the forefront of the systems we plan and design, and we must act as allies for women in the workplace the same way we act as allies for the communities we serve. And as a father, I #ChoosetoChallenge society to go one step beyond.  When Vice President Harris was elected, everybody talked about the little girls in the world who can now imagine themselves as a leader of the country one day.  I don't have any daughters, but being the father of two boys, I find it just as important to teach the future generation of men to challenge the gender stereotypes I experienced growing up.
Joe Salim, Senior Vice President, Canada East, Canada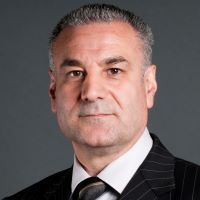 The first challenge in building a workplace that is equitable for all employees is to acknowledge that gender inequality does exist. Acknowledging the problem is the first step to resolving it, and it's incredibly effective to have men being vocal and visible advocates for the elimination of discrimination and gender bias. Advocating change in the workplace is not only being an ally; it involves proactively learning, understanding, mentoring, supporting, challenging, encouraging and promoting qualified women for a more successful business.  Actions of male leaders in the workplace go far in making change happen as they will often be more accepted by others who may be opposed or on the sidelines. I #ChoosetoChallenge others to take action by encouraging women to be front and center in meetings, publicly asking for their opinion, openly giving them due credit, never being overprotective, and never presuming lack of interest in engaging in difficult conversations or taking on difficult assignments.  Educating the workplace and leading by example are essential to ensuring gender equality in the workplace.
Kevin Phillips, Manager, Municipal Transportation, Canada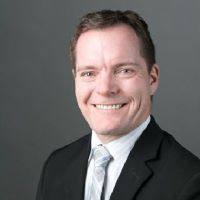 In considering what #ChoosetoChallenge means to me, I reflect on the role I play in fostering a more equitable environment that enhances advocacy for women and creates a diverse and inclusive workplace where people can do their jobs without being excluded or disempowered because of gender bias. When I began my engineering career, there was a noticeable gender gap in my university classes. In fact, while writing this blog I checked my alumni yearbook and counted – only 11% of my graduating class was female. And that was exhibited in the workforce too. Fast forward to today: more women choose STEM-related careers, but greater awareness and action are still needed to promote gender diversity. True allyship is rooted in action, and it takes valuing the work, effort and contributions of the women throughout the organization. This means encouraging the young women in our lives to pursue engineering, hiring more women on our teams, identifying role models, actively listening and removing barriers that impede women, and becoming allies to build a greater sense of inclusion. We must ensure women have the best chance of advancement in order for our organization to thrive.
Anant Prakash, Group Director, Energy, Australia New Zealand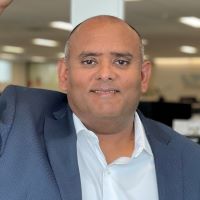 As a member of an ethnic minority in New Zealand, I recognize how challenging it can be to get a foot hold in this profession. I've been working at AECOM for 22 years but when I first applied to join the undergraduate program, I was rejected. It wasn't until I had a couple of years professional experience that I was successful in securing a role. Due to the lack of women studying mechanical and electrical engineering at university, the discipline is one of the most challenged in terms of gender diversity. As the leader of the New Zealand power team, I refuse to accept all male short lists for roles. We need a diverse range of skills to deliver major infrastructure projects, including project managers, computer aided designers and commercial managers. I #ChoosetoChallenge our talent acquisition team and hiring managers to interview a diverse pool of candidates for every role. I would also like to encourage any women looking for an interesting career to consider applying to engineering firms, even if they are not engineers.
Daven Oswalt, Senior Vice President, Regional Business Line Leader, Water, U.S. East & LATAM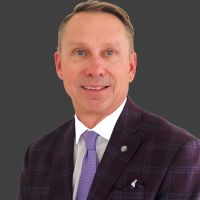 At its core, 'challenge' represents movement away from the status quo. Today, we must challenge our society's old ways of doing things. That includes our tendency to avoid the challenge of calling out gender bias and inequality. Instead, we must work to create a collaborative and inclusive workplace, community and world.
I have seen firsthand the contributions women make to the workplace. Most of my supervisors and mentors have been women. In my first job in the United States Senate, I reported to a woman whose leadership and work ethic continue to drive me today. And I have had similar experiences during my career in the technology sector, government and engineering – so I understand the importance of inclusive and collaborative workplaces.
We must continue to be positive, share messages of hope and success while offering encouragement and support. We must talk to each other to overcome bad attitudes and closed minds. Understanding comes from communication – a simple thing to do, but difficult to do effectively. At AECOM we continue to knock down doors of gender and racial inequality. We continue to work to change the status quo.
Dr. GVR Raju, Senior Vice President, India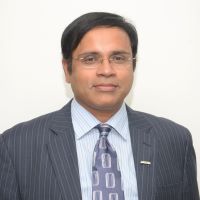 Allyship by male colleagues helps women to overcome the workplace biases by encouraging them to believe in themselves and to break the glass ceiling to do tasks that otherwise were being done by their male colleagues.
In my 25 years career with AECOM, I've noticed that many women had to face challenges, particularly after they started having their family, working to strike a balance between their work and demands of the family. As an ally, we need to have conversations that may be uncomfortable, be it about sexual harassment in the workplace or mental and physical health issues.
Gender bias in workplaces, especially in a patriarchal society like those in Asia, didn't happen overnight; it was entrenched in history and needs to be addressed as a priority. It requires conscious effort to diminish it with a view to eradicate it. As male colleagues and as leaders, we need to walk the talk in promoting allyship and making our workplace more inclusive and ensuring equal opportunity for all. This will ensure diversity of thought and actions that help to address the needs of our clients and communities we serve in a more balanced way.