#CoolJobs: A passion for renewables
I have always been keenly aware of the challenges we face globally due to climate change, so I knew I wanted to be part of an industry that was helping to tackle this. As a result, I studied at Birmingham and Glasgow universities to receive a bachelor of science degree in biological sciences and a master of research degree in environmental management, respectively.
My career in the wind industry began with a job at an ecological consultancy working on Environmental Impact Assessments (EIA). This allowed me to begin learning about the impacts of onshore renewable energy developments and how these impacts can be mitigated. I also worked as the planning and policy manager for a renewable energy trade body based in Scotland, and after that, as an onshore wind project development manager.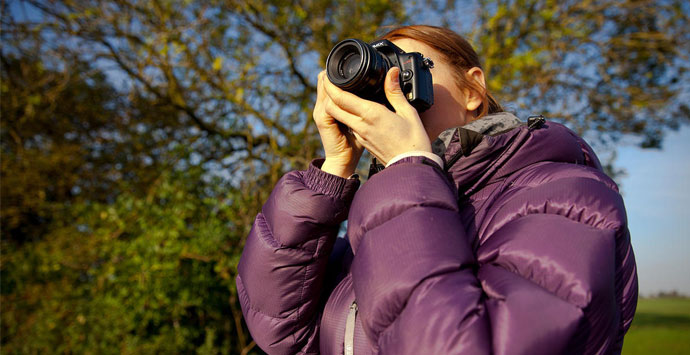 For more than two years, I have worked at AECOM as a senior environmental consultant, which means that I manage the development of onshore wind and solar energy projects. At the moment, this includes a number of onshore wind projects within a portfolio of sites that we have with PNE WIND UK.
My day-to-day work involves checking planned wind farm sites for any development constraints; writing environmental survey chapters, including industry guidance documents; managing EIA specialists; and reviewing existing policies for improvement opportunities.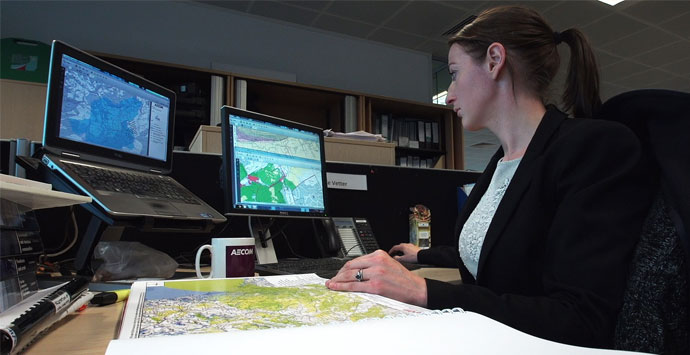 I also enjoy the flexibility of my job. For example, I am based in Leeds, but often travel to London, Wales, Scotland and other locations across the United Kingdom as well as continental Europe.
I love going to work knowing that I'm contributing to a sustainable future as part of what I see as an energy revolution — moving from traditional forms of energy generation to renewable forms. More countries, governments and people around the world are beginning to invest in renewable energy technologies, and I find this really exciting. I also think it's important for high-profile people to show support for renewables, and I remain dedicated to promoting the importance of renewables at all times. For example, I recently met Vivienne Westwood, an English fashion designer, at an awards ceremony and discussed renewable energy with her for nearly 30 minutes.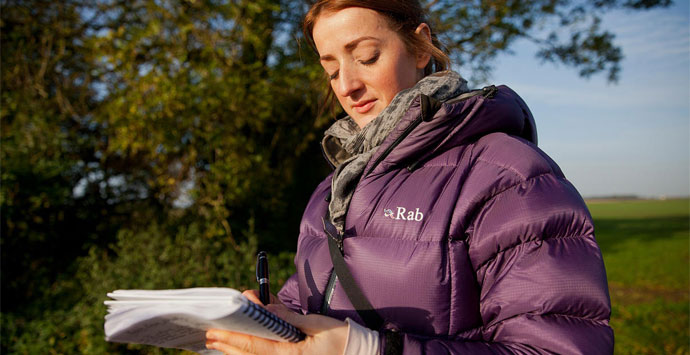 In careers like mine, you need to keep an open mind, be focused and passionate as well as have the ability to handle negative public reaction face to face! For example, during community meetings or exhibitions, I have had members of the public figuratively wield sticks at me — screaming and shouting in my face. I learned that the best and most important way to address an angry person — no matter how unreasonable their argument may be — is to avoid correcting them, but instead, calm them down by offering them a cup of tea and allowing them to vent. I have found that most of them often end up apologising.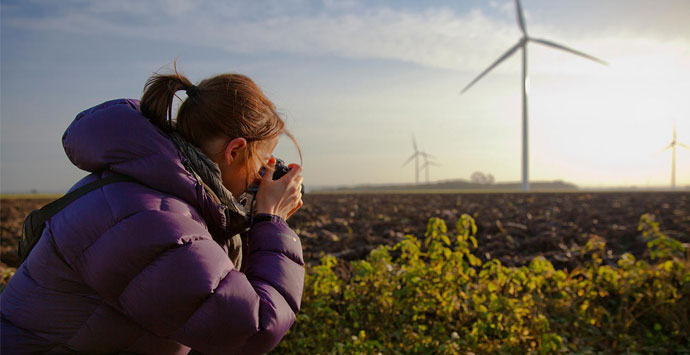 I chose the renewables industry due to my own concerns around climate change and the future of energy supply. Figures recently released by the U.S. National Oceanic and Atmospheric Administration show that, for the first time since this data was initially recorded, the parts per million of carbon dioxide in the atmosphere was over 400 globally for a month. This measure is the key indicator of the amount of planet-warming gases humans are putting into the atmosphere. The last time the earth had this much carbon dioxide in the atmosphere was more than a million years ago.
For me, renewable energy is about hope and how we need to live our lives moving forward in harmony with the environment. You are part of a movement of people who really feel like they can make a difference. By investing in renewable energy, we are not only reducing the amount of carbon being released into the atmosphere, but we are also helping to ensure security of supply which, in our changing world, is extremely important.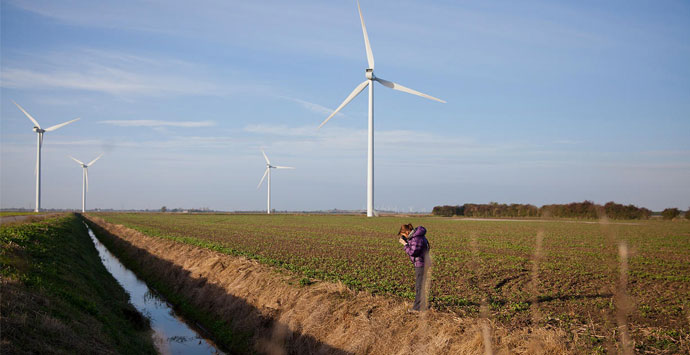 These statistics coupled with the hope to move forward are why I am so passionate about my job and the environment.  That's what sets my job apart from others and why I consider myself to have a "cool job" — knowing that I'm doing something that will one day make a difference in the future.
To learn more, you can check out my video below, in which I speak about my work. This video was chosen to be aired as part of a keynote address delivered by Secretary of State for Energy and Climate Change, the Right Honourable Edward Davey Member of Parliament, and was featured in a campaign run by RenewableUK to help showcase the wide variety of jobs available in the renewable energy industry.
Please comment below to share your thoughts on renewable energy!

Rosie Vetter is a senior environmental consultant at AECOM who manages onshore renewable energy development projects across the U.K. She has more than eight years of experience working in the renewable energy industry. She hopes to sit on the community group for the extension of the Scottish and Southern Energy project east of her home, and will have an open debate about renewable energy with anyone who is willing to listen.
LinkedIn: Rosie Vetter