Gamification: How AECOM encourages and rewards innovative thinking
Our experts have a long history of solving complex infrastructure challenges. As traditional methods are strengthened or replaced by new and inventive solutions, it's clear that out-of-the-box ideas and an entrepreneurial spirit are required modern tools of our trade.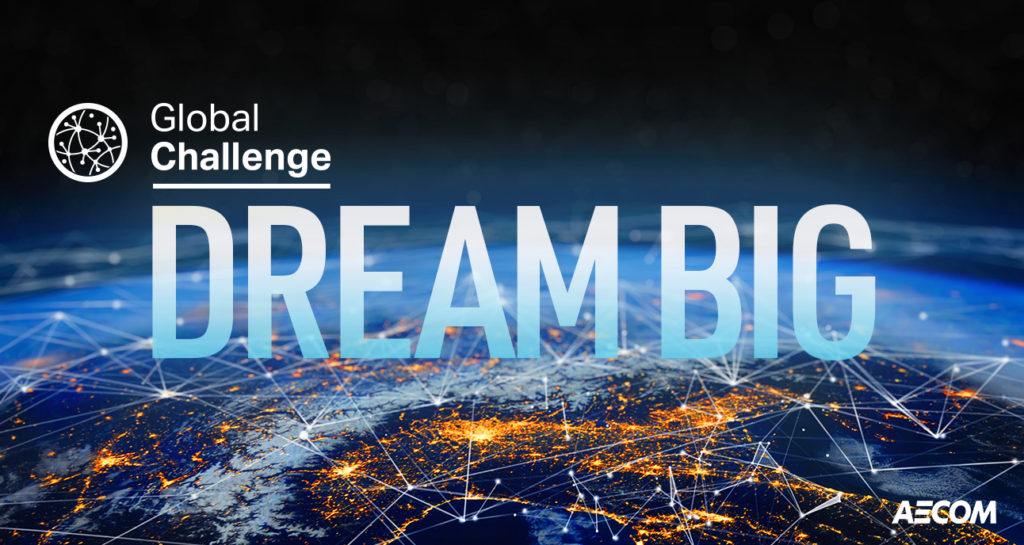 At AECOM, we not only embrace innovation as a process of elevating novel ideas and accelerating them into offerings that create lasting value for our business and our clients, but we also like to have some fun along the way. We use gamification to stoke innovation, which sparks ideas, nurtures development and delivers results.
Our innovation World Cup (or Tour de France, depending on your sport of choice) is the Global Challenge, a competition that encourages the rise of inventive solutions from any employee in any part of the company. Participants include engineers, architects, scientists, planners, consultants, administrators, analysts and functional experts: creative thinkers of all kinds.
Earlier this month, we launched the 2020 Global Challenge with a call to action to tackle opportunities in the areas of urbanization, aging infrastructure, data strategy, generative and efficient design, resilience, and ecosystem restoration and protection.
Participants have 25 days to develop and submit their ideas to an online system. This ideation kickoff is followed by a rigorous process designed to explore the concept's viability through market research, early-stage testing, business planning and prototyping. During this process, we encourage collaboration, hold a company-wide peer-voting process, offer upfront funding to help standout ideas develop and provide mentorship to ensure our teams have the support they need.
The winners of the competition receive the appropriate resources to accelerate their solutions from concept to minimum viable product and commercialization.
Since launching the Global Challenge in 2016, we've crowned more than a dozen winning ideas. These include solutions like:
The web-based Rosetta platform that improves energy portfolio planning
A nutrient removal technology that reduces energy use at wastewater treatment plants
A machine learning model using immersive imagery to classify infrastructure assets and prevent clients from enduring a tedious manual process
New technology to optimize and predict maintenance needs for sewer and wastewater assets
The 3-D printed CNCT Arch that streamlines installation of railway data communications systems
The predictive analysis Mobilitics tool that's helping cities plan for a future with connected and automated vehicles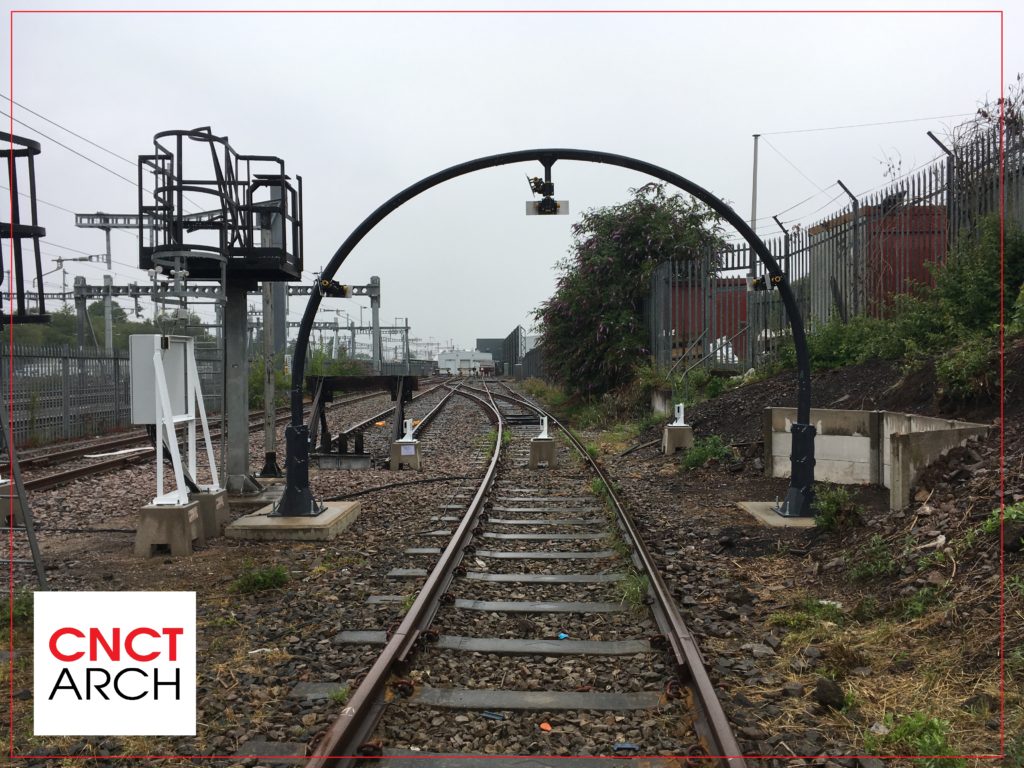 CNCTArch is one of the UK's first 3-D printed commercial products designed to transform the digitization of transport networks.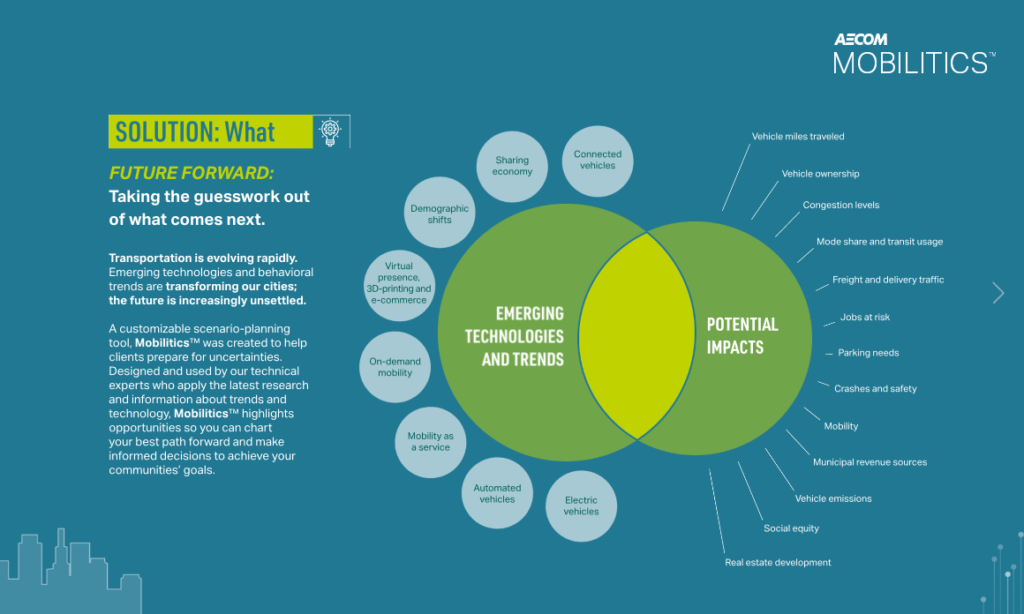 Mobilitics is designed to help clients understand long-range transportation and land use planning scenarios to inform policy, design and investment decisions.
Gamification doesn't have to be designed with a global audience in mind to produce time-saving, cost-cutting and more efficient solutions. We also run Mindblazer competitions, which are regional ideation challenges designed to bring to life great ideas that support technical excellence, innovation and collaboration. Mindblazer generates rapidly implementable ideas that can have a big impact at a team or project level — whether they are digital techniques that make routine processes quicker and easier or innovative solutions created directly for our clients.
Recent winning ideas from our Americas and Europe, Middle East and Africa (EMEA) teams that are receiving the resources and support for further development include:
Using artificial intelligence to identify traffic events to expedite response times
Grid-interactive efficient buildings to deliver cost savings
Proactive services to help clients adapt to sea-level rise
Solutions to enhance the efficiency and quality of our design processes
With more than 56,000 employees around the world, our most substantial innovative advantage is the imagination and complex problem-solving capabilities of our people. If you have a great idea, you have a way to make it happen at AECOM!
To learn more about innovation at AECOM: