Meet our top young professionals
Engineering News-Record (ENR) annually recognizes top young industry professionals under 40 in the United States, from each of its 10 regions, who are demonstrating extraordinary leadership, career progress, creating landmark projects and giving back to their communities through volunteer work.
Across our business, our young professionals are pushing the limits of what's possible and building legacies for generations to come. They are working toward a sustainable and equitable future to create positive impacts for our clients and communities. We are excited to congratulate and introduce our ENR 2022 Regional Top Young professionals. Read more about each of our honorees.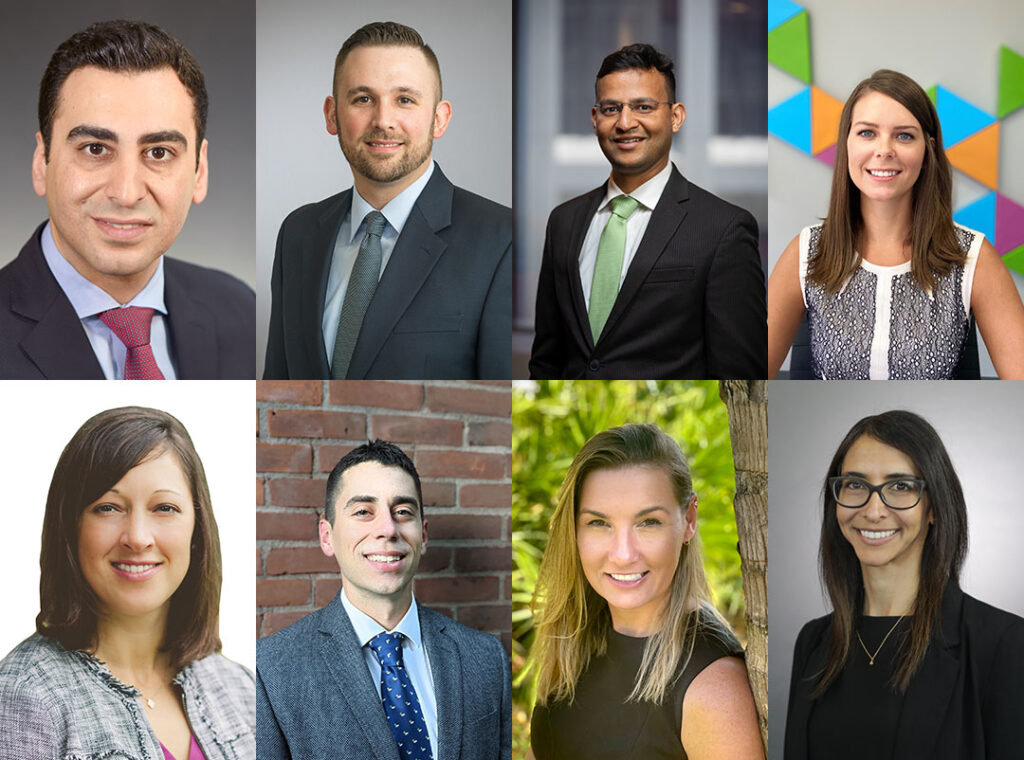 ENR California
Christopher Abela, Senior Structural Engineer, Water – Sacramento, California. Christopher is currently pursuing his Ph.D. at the University of Maine. His research involves conducting full-scale experimental testing on grouted post-tension anchors at the Advanced Structures and Composite Center. He cultivated a career with the United States Army Corps of Engineers before coming on board with AECOM where he quickly integrated his expertise in troubleshooting dam design challenges, including the seismic design and evaluation of concrete intake towers feasibility studies at Site's reservoir. He has published numerous articles and serves as a reviewer for the American Society of Civil Engineers' Practice Periodical of Structural Design and Construction.
Irfan Kalhoro, Senior Construction Manager, Transportation – Orange, California. Irfan has worked on several prominent projects including the North Coast Corridor Program, one of the largest construction manager and general contractor delivery projects in Southern California. He has become recognized for quick and strategic thinking. When a bluff failed in the San Diego area jeopardizing the stability of the nation's second-busiest intercity rail, Irfan's team responded rapidly and partnered with a contractor to re-establish railroad stability. His eagerness to work on the largest most complex projects has taken him as far as Dubai to work on a $1B tunnel.
Veronica Siranosian, Vice President, Digital Innovation – Oakland, California. Born in Mexico of Armenian ancestry and raised in the U.S., Veronica saw early on how infrastructure impacts opportunities. She currently works across business lines to accelerate digital adoption and deliver these solutions to clients. Throughout her career she has transformed how AECOM conducts scenario planning and asset management by successfully developing and commercializing innovative projects, such as Mobilitics. Her California achievements include managing the 2.32M square-foot LAX Northside Plan Update; helping LA Metro secure $8.3M for mobility hubs; and providing transportation planning for the successful LA 2028 Olympic Bid.
ENR MidAtlantic
Brandon LeRoy, Manager, Lead Structural Engineer, Transportation – Morgantown, West Virginia. Brandon serves as a manager and lead structural engineer for projects across the country. He is involved in bridge, building, sport stadium, roadway, trail and site design, and aims to continuously learn about the industry. Brandon had a key role in the Bridging Kentucky program, which repaired or replaced 1,000 bridges across the state. He is currently the West Virginia preliminary engineering lead for CSX Transportation where he oversees all plans and projects involving CSXT right-of-way.
Josh Pudleiner, Senior Structural/Resident Engineer, Transportation – Philadelphia, Pennsylvania. Josh is a leading U.S. expert in the design and construction of suspension bridge main cable and anchorage dehumidification systems, a cutting-edge technology that extends the life of vital landmark bridges around the world. He served as a Resident Engineer the rehabilitation of the Delaware Memorial Bridge in New Castle, Del., and the CSX Transportation 25th Street Viaduct Rehabilitation in Philadelphia. He currently leads the $217 million Benjamin Franklin Bridge Rehabilitation of Suspended Spans and Anchorages project.
ENR Midwest
Abbas Kachwalla, Project Manager, Transportation – Chicago, Illinois. Abbas collaborates with internal and external teams across multiple business lines. His professional focus is providing simple solutions that preserve transportation infrastructure through sustainable and cost-effective life cycle processes. He also partners with multidisciplinary teams to bring innovative solutions to clients, such as advanced GPS and GIS field tools, and alternate project delivery options like web-based project dashboards and visual mapping tools. These innovations have allowed Abbas and his team to provide value added services to clients in federal and state agencies.
ENR Mountain States
Isaac Allen, Water Resources Engineer, Water – Denver, Colorado. Isaac is a water resources engineer in AECOM's surface water group. His work centers on hydrologic and hydraulic modeling, spanning a wide variety of projects to promote resiliency across the state of Colorado. As a champion of infrastructure planning and emergency preparedness he's also a key figure in promoting collaboration between various agencies and stakeholders in the region. Isaac has been recognized by federal and local agencies for his work on two-dimensional modeling and providing guidance that pushes the industry practice forward.
Amanda Lopez, Structural Engineering Manager, Water – Denver, Colorado. Amanda has 16 years of industry experience and has spent her career working as a design engineer, task lead, and project manager on multi-disciplinary teams. She is one of the project managers for the City of Las Vegas, NM and currently leads the design effort for the Peterson Dam Rehabilitation Project. Amanda volunteers with the GESTEM program in Denver and is currently helping to build a STEM program at her son's school. She has co-authored two papers for the Association of State Dam Safety Officials and recently presented her first solo paper.
ENR New England
Andre St. Germain, Department Manager, Structures, Transportation – Rocky Hill, Connecticut. Andre has over 11 years of experience designing and managing bridge and infrastructure projects. He ensures that technical goals, deliverables and budgets are met and helps develop solutions to complex or challenging technical or coordination issues. He is dedicated to giving back to the engineering profession through his role as a mentor to young engineers, commitment to obtaining top level certifications and continued efforts to learn about technical advances and emerging industry trends. Andre led the landmark rehabilitation of the Derby-Shelton Bridge, which improved the aesthetics and accessibility of downtown Derby, Conn. and Shelton, Conn.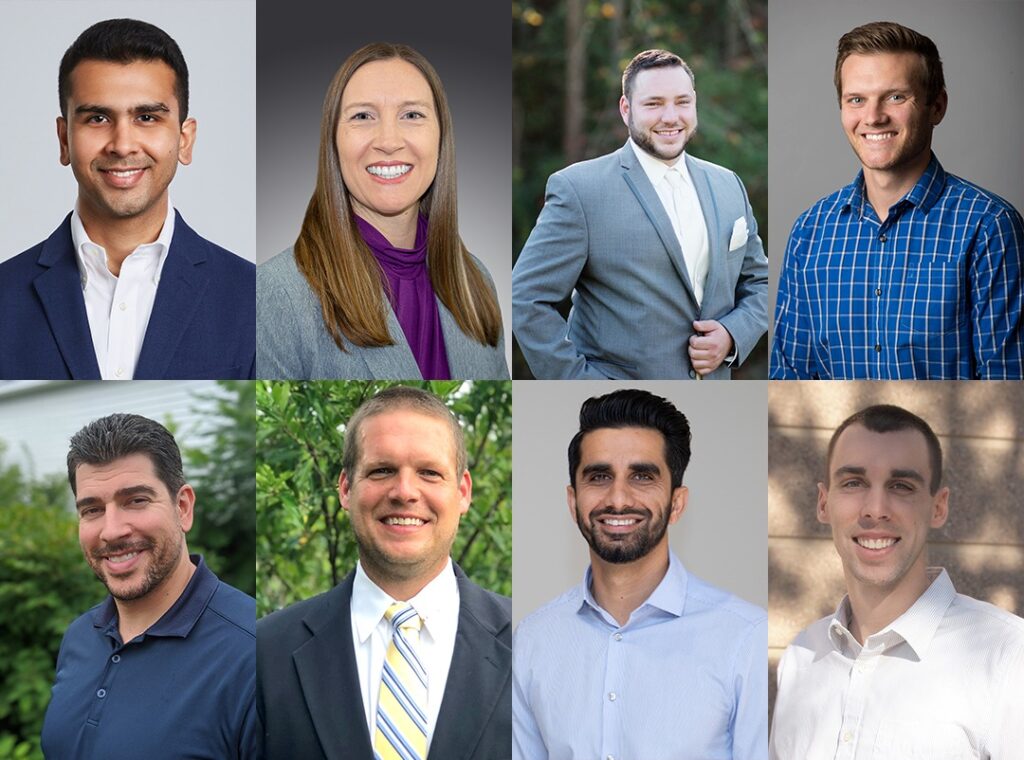 ENR New York
Rohan P Mutha, Program and Project Controls Practice Leader, Program Management – New York, New York. Rohan has worked in various roles at AECOM, from engineer to construction manager to project controls manager for government agencies and private clients. He has contributed to numerous projects in the transportation, infrastructure, buildings, water, energy, education, health care and government sectors. Key projects include the construction of a new embassy compound in Mumbai, India; transportation projects for State DOTs and an innovative project involving "top-to-down" construction methodology. He is currently working on multiple capital programs in New York City that are vital for infrastructure development and improving communities.
Mehdi Bahkshi, Associate Vice President, Tunneling, Transportation – New York, New York. Mehdi's design experience includes transportation and water and wastewater tunnels using applications in soft ground and hard rock excavations. His technical expertise includes machine tunnel boring, drilling and blasting, sequential excavation methods, cut and cover and trenchless technologies. His experience was integral to the completion of 20 national and international projects with total construction budgets surpassing $60 billion. One of his major projects, Second Avenue Subway in New York City, won 14 prestigious awards including Engineering News Record's Best of the Best Airport/Transit Projects in 2017.
ENR Southeast
Lauren Swan, Vice President, Resilience and Sustainable Development, Miami, Florida. Lauren specializes in assisting communities incorporate future-looking climate adaptation and mitigation strategies to provide economic, social and environmental benefits. Earlier this year, Lauren engaged with state and local stakeholders to help identify funding mechanisms and authored publications encouraging the Florida House to pass legislation for climate resilience commitments as part of the largest investment in Florida's history. The House passed these commitments to help state and local communities protect against sea level rise, intensified storms and flooding.
Phillip Dieckmann, Southeast Distribution and Conveyance Lead, Water – Columbia, South Carolina. Phillip began his career at AECOM as an intern, and he now leads coordinated efforts to improve AECOM's water and wastewater distribution and conveyance groups. He is also instrumental in our business pursuits in the Southeast by being at the forefront of developing alternative delivery projects that contrast to the traditional design-bid-build approach. Because of his innovativeness, Phillip was chosen to manage the design, permitting and construction of three miles of 24-inch water main for the $16 million Charlotte Water project.
ENR Southwest
Chad Warren, Water/Wastewater Engineer, Water – Phoenix, Arizona. Chad began his career in water conservation and sanitation in Liberia, Africa after graduating from Washington State University in 2012. He came on board with AECOM in 2014 as a water/wastewater engineer designing combined sewage detention facilities in Spokane, WA and in 2017 Chad moved to Phoenix. There he demonstrated leadership and design capabilities on the design of five miles of water distribution and sewer conveyance pipeline relocation for Valley Metro's South Central Light Rail Extension. Most recently he has coordinated the design of the City of Thornton, Colorado wastewater pipeline.
ENR Texas and Louisiana
Stephanie Guillot, Senior Planning Manager, Transportation – Houston, Texas. As a senior manager, Stephanie has over 15 years of experience to meet the unique transportation challenges in Houston. Her team conducts a wide range of traffic and safety analyses using innovative data collection and analysis techniques. In 2019, Stephanie served as the project manager for a successful pursuit with the Texas Department of Transportation for a Planning and Environmental Linkages study on I-45 in Houston valued at $6.6 million. She has also been an active member of the Women's Transportation Seminar and currently serves as chapter president.
Sarah McEwen, Senior Planning Manager, Water – Jackson, Mississippi. Sarah is experienced in hydrology and hydraulics. She serves as project manager with the Louisiana Watershed Initiative and works to align the strategic vision of the initiative with core agency and stakeholder goals by developing workflows to manage submittals and reports to the Watershed Council. She has also served as the deputy lead of a critical quality control team in charge of several hundred miles of natural gas pipeline construction. Sarah is a licensed Professional Engineer in Mississippi, Louisiana, and Texas. In 2018 she was recognized as one of American Society of Civil Engineers' Top 10 New Faces of Civil Engineering.

Want to join a company that's pioneering the future and delivering a better world? Learn how you can be part of our global team today https://aecom.com/careers/